Holly Willoughby and Phillip Schofield have recently opened up about their relationship outside of work ahead of their return to This Morning.
Next week, the pair will return to This Morning after enjoying an annual summer break from the show, as noted by the Dailymail. When the duo was on vacation, a myriad of substitutes has been at the helm of the show since July. During their absence, the hosting seats belonged to the likes of Alison Hammond, Dermot O'Leary, and Ruth Langsford, to name a few.
As one of the most long-standing and famous presenting duos in the TV industry, Holly Willoughby and Phillip Schofield know the perfect recipe to captivate viewers with their impeccable on-screen chemistry. Aside from being co-hosts, though, Holly and Phillip have struck up an adorable friendship over the years, which interests many fans.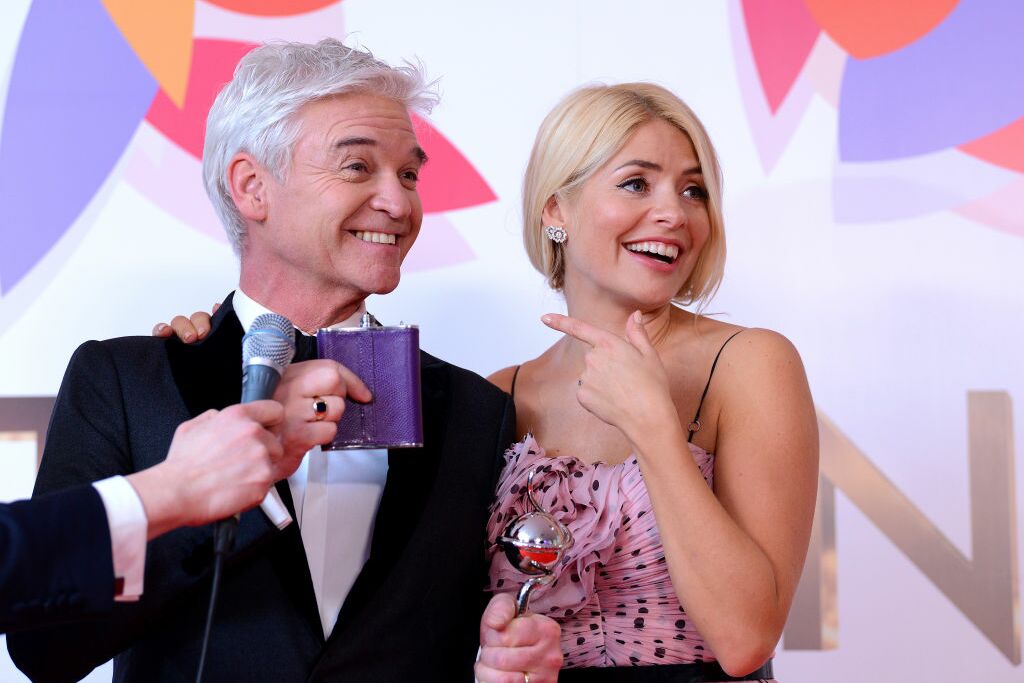 As they revealed the upcoming return to This Morning, 41-year-old television presenter Holly Willoughby and her 60-year-old co-presenter Phillip Schofield talked about their time enjoying the summer break as well as their close friendship since they are rejuvenating for the return.
This Morning is more than just a show for the duo
Phillip considered the show as a support group for him as he confessed to making full use of the time off to re-set with Willoughby.
Phillip shared how he was attached to the ITV breakfast show when he was away:
'It's like 'What happens in Vegas stays in Vegas!' Everyone knows everything about everybody, and that's nice…so I always miss that friendship group. This Morning is more than just a show, it's such a lovely group of people to come to work with and you do miss that - it's not really a job!'
The veteran host, who just came out as gay in 2020 after 27 years of marriage, added:
'It's more than a job, it's much much more than that… and I'm not gonna lie, This Morning is one of my support groups and that's a lovely thing to have.'
Meanwhile, Holly also describes the show as 'one big family' and talks about her feelings of being revitalized after a short break with her best friend.
She explained: 'When I come back in September I'm ready to start again. It's a real re-set for me.'
Phillip disclosed that he and Holly keep abreast of each other by 'telling each other stories and update on things that we've done and sending pictures of where we are'. They even have a 'boxer watching group' and another box for being 'outrageous'.
Luckily, with a more stable state of the Covid-19 with loosened restrictions, they can interview and get approached by more guests on the show.
Phillip described his happiness from being able to interact with guests again, and explained:
'I think it all scarred us all in some way and I don't think we'll ever forget that it happened because it was damaging on so many different levels… and some say, 'I've almost forgotten how to be sociable' so it might take a few of us a while to get there and back to normal'.
Holly added:
'It feels like the good old days. Although you still have that moment when someone walks towards you when they come on the sofa…I follow their lead really if they go in for a handshake or a hug.'
Holly and Phillip's beautiful friendship
The presenters have been co-hosts for over 15 years, since the broadcast of Dancing On Ice in 2006, three years before Holly came to This Morning with Phillip.
Being proud of their close comradeship, Phillip complimented Holly as 'sensitive, kind, intuitive, spiritual, and a friend', while she described him as 'playful, very loyal, kind, very funny…and a friend.'
They are known for their funny jokes and antics on the breakfast show, which have the viewers in fits of laughter, especially when they showed up in the costumes that they wore on the previous drunken night at the National Television Awards back in 2016.
Holly shared that 'it would be incredible to win again' as This Morning could be hosted and broadcasted with a 12th respective gong, following the upcoming award show.
However, discussing the possibility of another boozy night and morning, Phillip jested:
'Our nights are always very organic! There's never a plan, never has been, whatever has happened has just happened… it depends how the night goes, the dynamic and who's there and whether or not we get led astray.'
Read more:
⋙ Fans in joy as Ruth Langsford makes grand return to This Morning after a year
⋙ Who will replace Philip and Holly when they take a break from ITV's This Morning?