Supergiant fashion firm Superdry has ended its £1 million contract with the eldest son of David and Victoria Beckham only eight months after striking the partnership.
According to Mirror, fashion company Superdry has ended its £1 million deal with Brooklyn Beckham. A spokesperson for Superdry later confirmed the news, telling the Dailymail:
'Superdry works with a range of brand ambassadors and enjoyed working with Brooklyn during the launch of our new flagship Oxford Street store and during our Autumn/Winter 21 campaign.'
He added that Superdry is seeking different talents to promote their new summer campaign:
'We always review the ambassadors who feature in our campaigns and decided to work with a different range of talent for Spring/Summer 22.'
The deal ended due to Brooklyn's lifestyle choices
The abrupt end of the partnership between Superdry and David Beckham's eldest son came only eight months after the two struck a deal. According to Metro, Brooklyn Beckham was announced as Superdry's ambassador back in November 2021. The deal added to his modeling portfolio, which already includes big names such as Pepe Jeans and Vogue.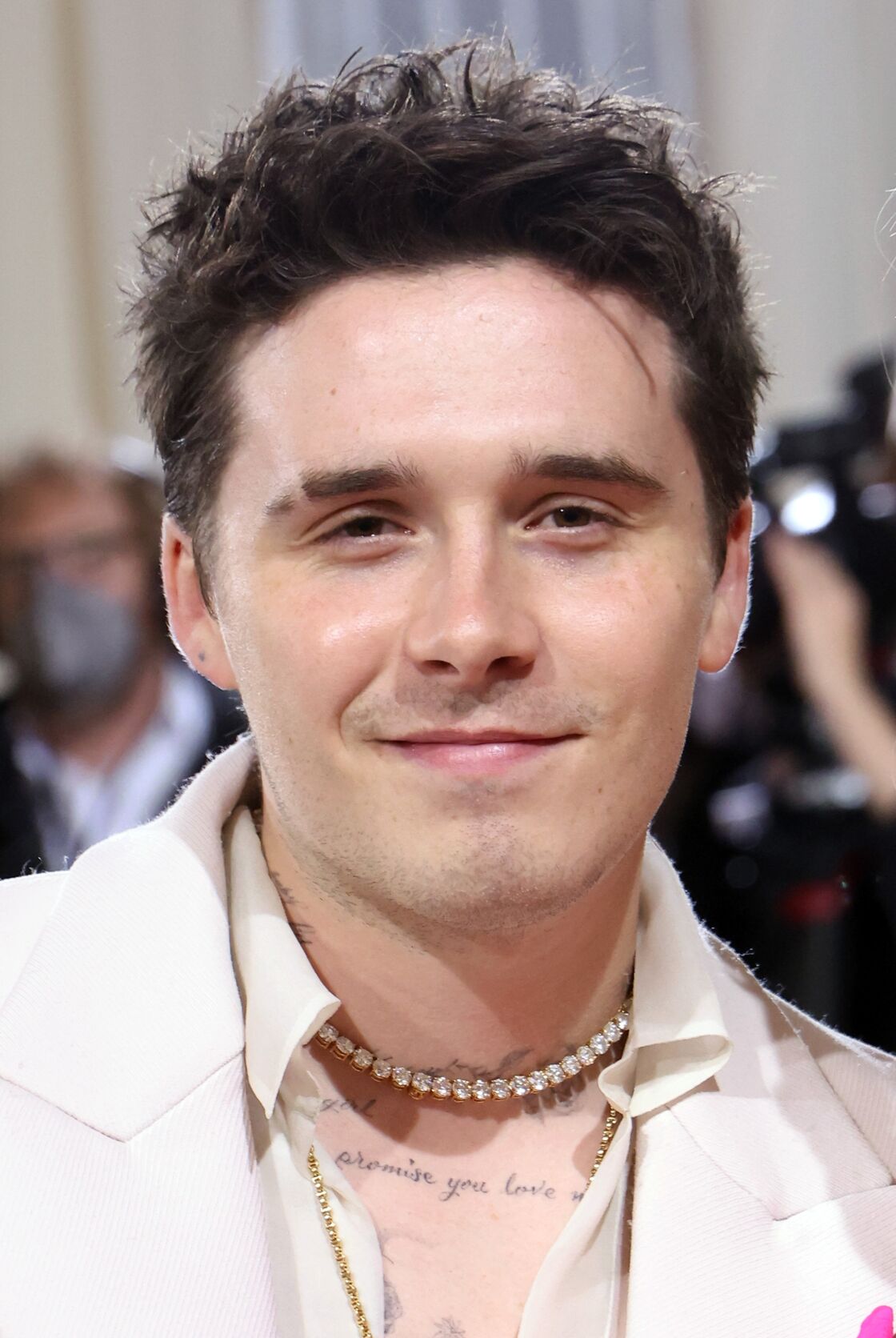 The 23-year-old chef-in-training took to Instagram to share the news with his 14 million fans and followers, posting a snap of himself wearing the brand's hoodie and captioning:
'With our mutual passion for the future of sustainable fashion, excited to introduce my new collaboration with @superdry.'
Presenting the company's collaboration with Brooklyn, Superdry's founder Julian Dunkerton said that Brooklyn could help promote the brand's commitment to sustainable fashion. The 57-year-old businessman said:
'To have the endorsement of Brooklyn is a testament to what we're doing as a brand. As a business, we want to effect positive change for present and future generations, a generation that Brooklyn is speaking to.'
Shortly after announcing the collaboration, Brooklyn praised Superdry's vegan offerings, saying: 'It is so comfortable – my fiancee steals my Superdry T-shirts because they are so soft. She likes to sleep in them.' The son of former football star David Beckham and fashion icon Victoria Beckham also attended the party of Superdry's new flagship store on Oxford Street late last year, which was attended by high-profile guests such as Liam Gallagher's sons Gene and Lennon, the Marchioness of Bath, and Lady Kitty Spencer.
According to Metro, Brooklyn and Superdry's collaboration came to a halt as a result of their clash in lifestyle choices. While still promoting Superdry's sustainable fashion and vegan items on his social media, Brooklyn has never actually followed a vegan lifestyle and ironically, is a chef-in-training who has been cooking steak and other meat.
Brooklyn has been struggling with his career choices
The news of Brooklyn Beckham and Superdry's contract termination came weeks after his wife Nicola Peltz spoke about the constant pressures Brooklyn has been facing regarding his career. In an interview with Vogue, the Bates Motel actress revealed that her husband always felt it important to 'please people' with his career and he 'didn't love it'.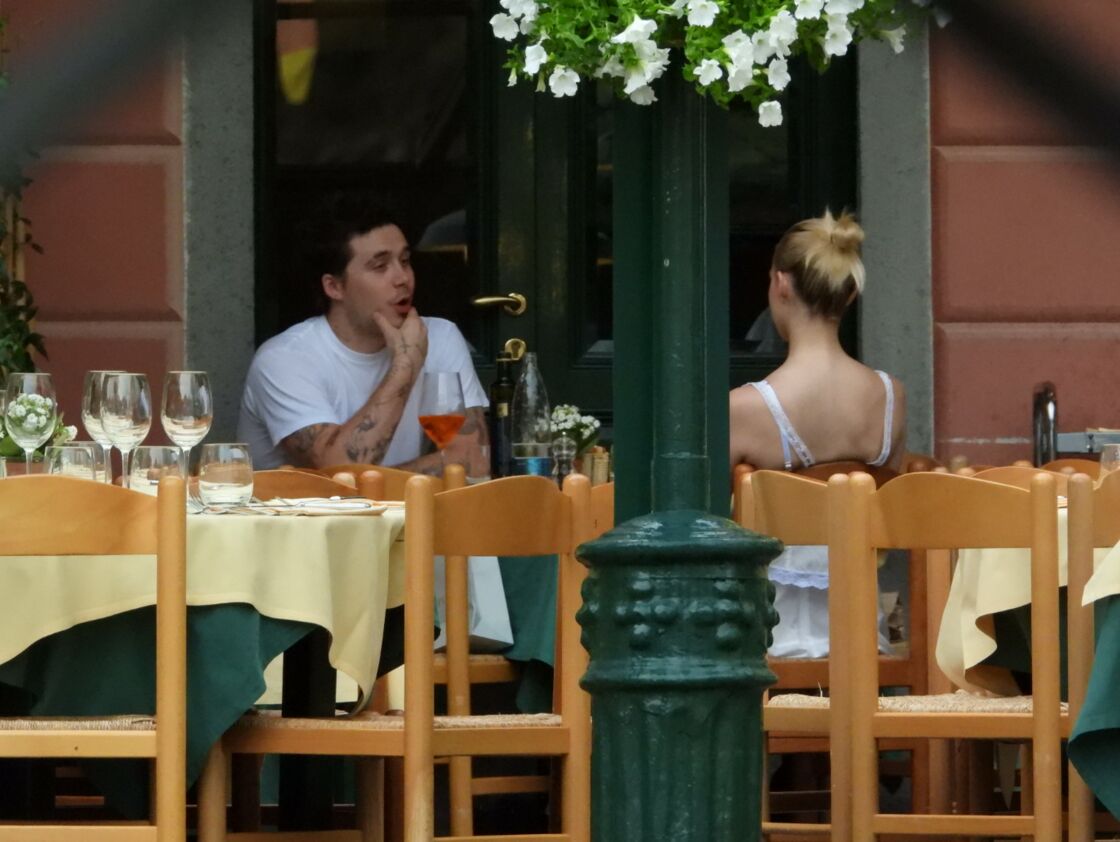 As the son of former England captain David Beckham and Spice Girl-turned-entrepreneur Victoria Beckham, it wouldn't be wrong to say that Brooklyn was born with a golden spoon in his mouth. However, Brooklyn has been living in his own father's shadow, too.
With his father being a legendary football star, Brooklyn once decided to follow in his father's footsteps and pursued a professional career as a footballer. However, his poor performance at the Arsenal Academy was too substandard to earn him a scholarship to the famed club. Brooklyn then ventured into different career paths, including fashion photography. However, Brooklyn's tenure as a photographer was marked with controversy and criticism, which accused his work of being a 'devaluation of photography'.
By the end of 2021, however, it seemed that the eldest son of David Beckham has finally found his dream job as a chef. Brooklyn has been hosting his own Facebook Watch show Cookin' with Brooklyn, where he shares his adventures in the kitchen.
Speaking about Brooklyn's attempts at breaking into the culinary industry, his wife said: 'You can tell that when Brooklyn's in the kitchen he's in heaven.'
Read more: