Soap star Lisa Riley has shared a poignant reason why she would never tie the knot with her partner AI, despite the couple's engagement four years ago.
According to Metro, actress Lisa Riley has revealed that she and her fiancé have decided not to have a wedding despite having been engaged for roughly four years. Riley, who is best known as Mandy Dingle in the British soap opera Emmerdale, gave a heartbreaking explanation as to why the couple made the decision.
The emotional reason behind Riley's decision
In a candid interview with Mirror, the 46-year-old actress elaborated on how the deaths of AI's mother and her own beloved mom Cath influenced their attitude toward marriage. Earlier this year, AI's mother passed away aged 79, while last month marked the 10-year anniversary since Riley's mother died of breast cancer, which left Riley struggling with alcohol addiction for years before she became sober in 2014.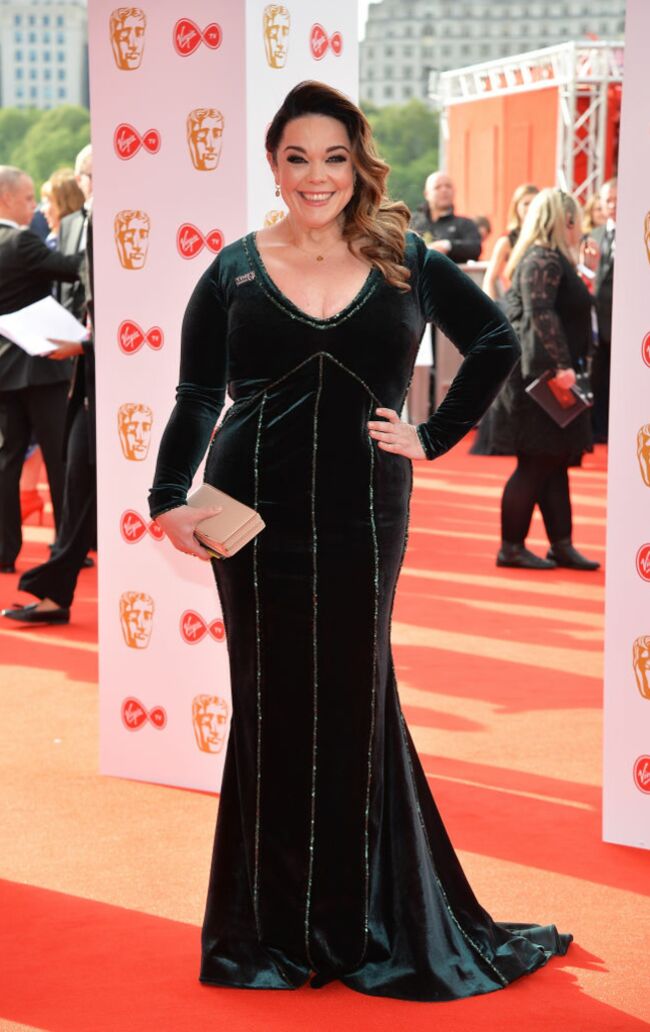 Riley told the publication that as long as they are happy, marriage is no longer important:
'We've lost both our mums. And when it comes to things like weddings, you do it for other people. Both of us talk about it all the time and feel as long as we're happy we don't need rings on our fingers.'
The revelation came just weeks after the You've Been Framed! star shared an emotional tribute to her late mother and received a flood of supportive messages from her fans and co-stars. Taking to Instagram, Riley wrote:
'MY FOREVER ANGEL. Ten years ago today, I lost my world. I've written everything below. don't be alone when dealing with #grief #keeptalking #pain #today #anniversary.'
As she talked with the Mirror, Riley also gave fans a glimpse into an Emmerdale storyline that matched her own grief. Mandy's aunt Faith Dingle, played by Sally Dexter, is also suffering from terminal breast cancer - a cause Riley has championed since the tragic passing of her beloved mom. She revealed:
'Emmerdale have been working with the charity I'm an ambassador for, Breast Cancer Now. They're helping with advice for Sally as well. There's a storyline going on soon, where I think my fellow cast members saw me go a bit insular. I can't give much away, but I thought Sally nailed exactly what happens in palliative care, and I've seen that for real.'
Elsewhere in the interview, Riley added that she would 'never change her name', saying:
'I'm not the kind of girl who wants a big flouncy day with a horse and carriage. I'm never going to change my name, so really, what would be different? And I wouldn't be able to wear a wedding band very much because I've always got Mandy's jewelry on.'
Riley and AI have been together for over seven years
Riley and AI first met each other through mutual friends in 2014. The couple's romance quickly blossomed and the American musician got down on his knee for Riley in 2018. Despite herself being one of the most respected soap stars, Riley has chosen to keep her partner out of the limelight. In fact, their relationship only came to light in 2019 after they were spotted together for the first time in public.
Born on 13 July 1976, Lisa Riley is one of the biggest names in the British TV industry. She rose to fame with the portrayal of Mandy Dingle in ITV's Emmerdale between 1995 and 2001, before reuniting with the show in 2019. The star was also famous for her stint as You've Been Framed! host between 1998 and 2002, and as a regular panelist on the ITV daytime series Loose Women.
In 2012, Riley joined the tenth series of Strictly Come Dancing, which she later described 'kick-start' her metabolism and inspired her to lose weight. Since then, the actress has undergone an epic 11-stone weight loss before having her excess skin surgically removed in 2017.
Read more:
⋙ Who will replace Philip and Holly when they take a break from ITV's This Morning?
⋙ Katie Price reportedly plans for fourth marriage after split rumors with boyfriend
⋙ Christine McGuinness opens up about her marriage
⋙ The truth about BBC Breakfast's host Sally Nugent's marriage and life behind the cameras