The Prince reportedly displayed a 'rude' behavior towards his wife while they both attended a royal Jordanian wedding last week.
Prince William and Kate Middleton's relationship has always been under public scrutiny due to their prominent roles as members of the British royal family. Recently, their appearance at a notable event has ignited a wave of speculation and intrigue, prompting discussions about the state of their relationship.
Special connection to Jordan
According to OK!, on June 1, Prince William and Kate Middleton attended the wedding of Crown Prince Al Hussein and Princess Rajwa Al Hussein in Jordan. Their presence at the wedding came as a surprise, with their attendance only confirmed a few hours before the ceremony. The couple's involvement was kept tightly under wraps, with Jordanian state media making the announcement shortly before the event.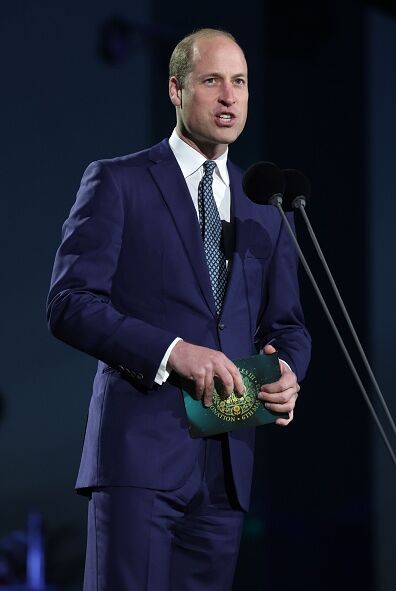 Although the presence of William and Kate at the event may have caught some people off guard, loyal royal supporters may be aware that both the Prince of Wales and Crown Prince Hussein graduated from the Royal Military Academy of Sandhurst in the United Kingdom. Their friendship has endured over the years, and they even spent time together in 2018 when William visited Jordan as part of a state visit.
Prince William's uncharacteristic behavior
The Prince and Princess of Wales were among the notable guests at the event, and it appeared that Kate was having such a good time that even her husband had to step in to keep things moving.
According to footage released by the Royal Hashemite Court, Middleton, who is 41 years old, was prompted to conclude her lengthy conversation with Princess Rajwa Al Saif of Jordan. As the mother of three congratulated Princess Rajwa on her wedding day, she complimented the bride's dress and they exchanged several hugs and kisses.
While other guests spoke with the newlyweds for about 10 seconds, Kate and Princess Rajwa conversed for a little over a minute.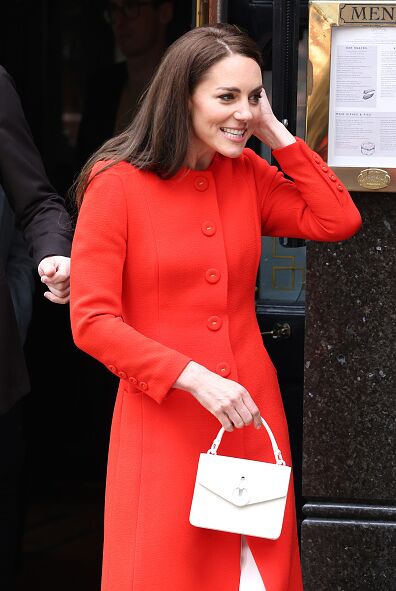 With William standing to her right, the future King intervened in the conversation, hastily gesturing to Kate, who was wearing a beautiful long-sleeved pink gown, to bring it to a close. The Prince reportedly said 'chop chop, keep going' as the queue grew behind them.
After sharing a brief moment of communication, Kate concluded her conversation with the newlyweds and proceeded to join other attendees at Zahran Palace in Amman, the capital city of Jordan.
Prince William's body language analyzed
A body language expert, Judi James, spoke exclusively to The Express, commenting on a video of a moment between William and Kate at the wedding. The Express notes that James is a highly regarded expert in communication and body language. She is known for her appearances on various news networks such as BBC News, Sky News, CNN, and ITV's This Morning.
Speaking to the outlet, James claimed that William appeared 'rude' and 'impatient' during a conversation between Kate and the bride. She said:
'While he has clearly moved on from the meet and greet with the bride and groom, Kate stands talking to the bride in an animated and very friendly way. She is not causing a 'log jam' but holding up the queue and the next guests are still talking to the groom, so there appears to be no logical reason for William to hurry his wife along, especially as she only adds a few seconds to the conversation.'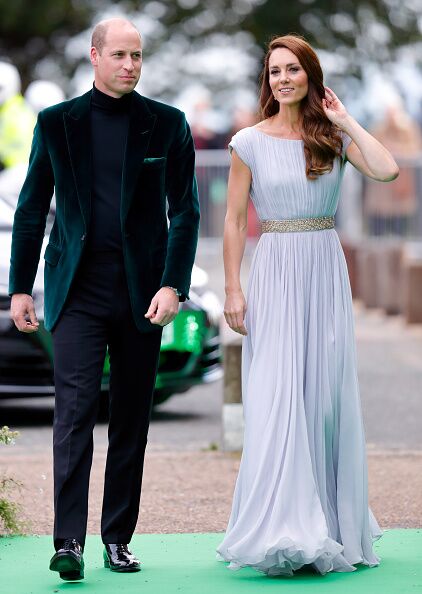 The expert continued, emphasizing William's impatient body language:
'Whether he says 'chop chop' his hand gesture alone is bad enough, with a winding gesture that would normally imply that time is running out. William will have had more elegant options that would not have sounded or looked so rude.'
Several weeks ago, Jennie Bond, the former royal correspondent for the BBC, shared her exclusive perspective on the healthy dynamic between William and Kate in an interview with OK! magazine. She said that though the Wales have arguments just like any other couple, they 'throw cushions at each other' when in tantrums:
'Kate treats him like the fourth child because he's prone to tantrums. They do have arguments. Their marriage isn't perfect. They have heated disagreements. However, unlike some couples who may engage in destructive behavior during arguments, William and Kate engage in a more controlled manner, where they throw cushions at each other instead of heavier objects. They always manage to keep it under control.'
Read more:
⋙ Kate Middleton: Unknown details about her long-term romance with Prince William
⋙ Prince William and Kate's mysterious late arrival at Coronation finally explained
⋙ Kate Middleton's ex-boyfriends: From millionaire heir to Prince William's best friend
⋙ Prince William and Kate Middleton leave their kids behind to go on 'secret date nights'