Former pop star Geri Halliwell has recently come under fire after she was seen posing with Tory Minister Nadine Dorries as the two were cheering in jubilations following England's Women's Euro 2022 championship.
According to the Independent, Spice Girls fans have expressed their disappointment at former star Geri Halliwell - or Ginger Spice after she was pictured posing for a selfie with Conservative MP Nadine Dorries at the Euro 2022 final. The match ended sensationally with England winning 2-1 over Germany in extra time, thereby ending its 56-year drought and securing the first major women's football title.
Dorries' controversial political choices
The 49-year-old singer was at Wembley Stadium, sitting next to Nadie Dorries as the two celebrated England's Lionesses' historic title. Ms. Dorries, who is also the Culture Secretary, took to Twitter to share various snaps of the celebration, one of which included Geri Halliwell wrapping her hands around her. The politician captioned the tweet, referencing her Spice Girls time: 'Girl power radiating from Wembley tonight.'
However, the photo didn't go down well as many fans said they were 'disappointed' by how Geri could be so close to a controversial public figure. Specifically, they claimed that Dorries once voted against marriage in 2013 and was 'only recently demonizing the trans community'. Although Dorries later said in 2018 that she 'regretted the vote', her public image in the trans community has been relatively tarnished since. By contrast, Geri Halliwell has long been known for her support of the LGBTQ+ community and even has a huge LGBTQ+ fanbase since she was a Spice Girl member, as reported by Metro.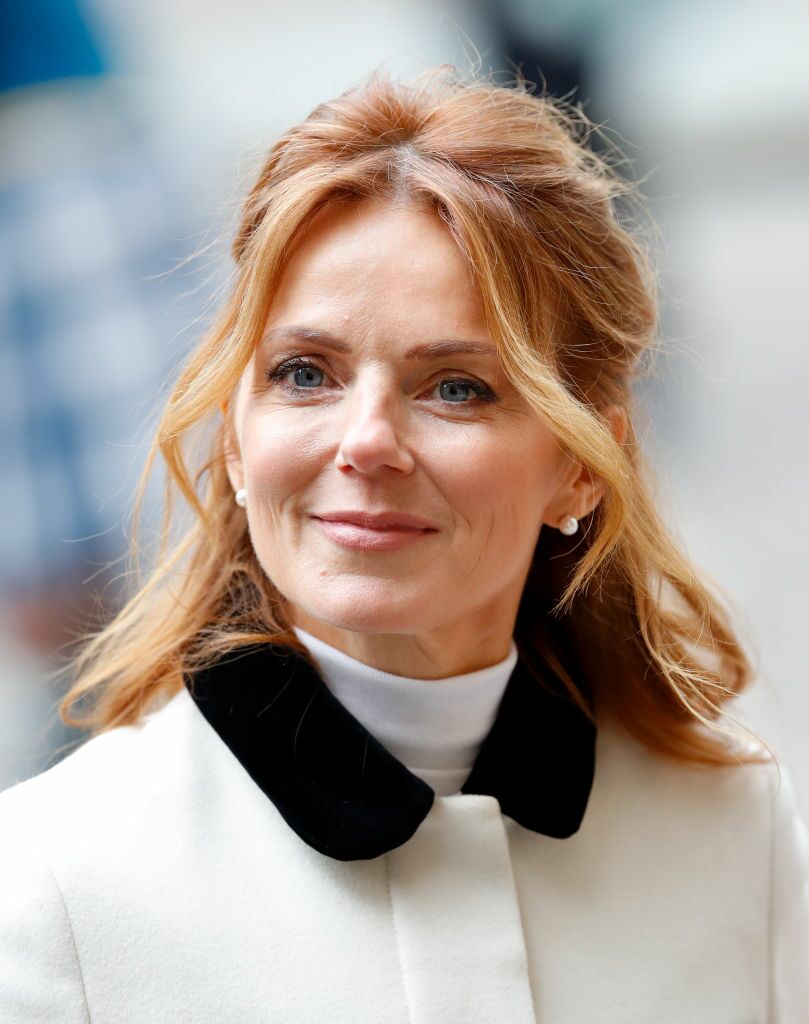 One fan commented: 'Geri really slammed the left and shook her self to the right huh.'
Another mocked Geri:
'Geri Halliwell actively embracing a woman who voted against gay marriage, who was only recently demonizing the trans community, is 100% not shocking. Geraldine, delete your poorly sung song about George, he'd want nothing to do with you or your bigoted mates.'
Another added angrily:
'It's actually crazy how one woman has the power to make me think less of an actual Spice Girl. Such a shame that @GeriHalliwell wanted a photo with that awful human being!'
Geri is a Conservative supporter
Despite general indignation, there are some fans who said Geri's interaction with Nadine Dorries was not surprising at all. They pointed out that the singer, who had previously hailed Margaret Thatcher as an icon of girl power in the 90s, has always been an outspoken supporter of the Conservative Party, which lent weight to her support of Dorris.
Back in 2013, following Thatcher's death, Geri paid tribute to the former PM, saying:
'Thinking of our 1st Lady of girl power, Margaret Thatcher, a green grocer's daughter who taught me anything is possible…x.'
One user tweeted: 'Geri was very open about being a Tory in the Nineties, too; famously said that Thatcher was an example of Girl Power, so we shouldn't be massively surprised tbh.'
Another added: 'She always was a Tory though so I don't know why anyone is surprised. You should lower your expectations of pop stars!'
Halliwell has yet to comment on the photo posted by Dorries, however.