The Canadian Prime Minister is well-known for his fairytale love story with childhood friend and wife Sophie, but their marriage has sadly come to an end.
In a surprising turn of events that has captivated the nation's attention, Canadian Prime Minister Justin Trudeau has made a personal revelation that has left many shocked. He announced on Wednesday, via a joint statement posted on their official Instagram accounts, that he and his wife, Sophie Grégoire Trudeau, are separating. The unexpected news has sparked a flurry of speculations, with Canadians eager to understand the reasons behind this significant decision.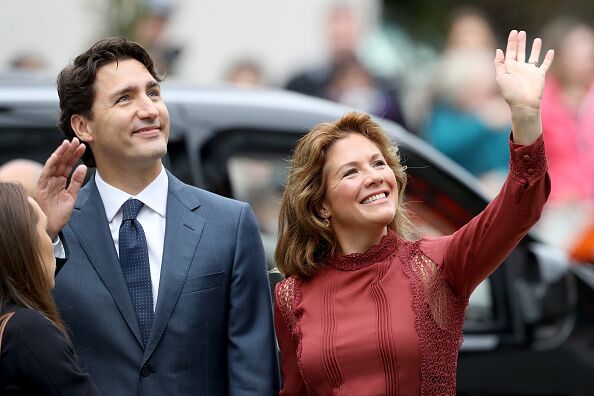 A look back at the Trudeaus' love story
The story of Justin Trudeau's ascent to politics is nothing short of remarkable. Following in the footsteps of his father, former Canadian Prime Minister Pierre Elliott Trudeau, he entered the political arena as the leader of the Liberal Party in 2013. Just two years later, he secured victory in the premiership election, catapulting him into the role of Canada's charismatic and progressive leader. He has since been re-elected in 2019 and 2021, as per NBC News.
Meanwhile, Sophie Grégoire Trudeau has also left her mark on Canadian society. A former television presenter, she earned a bachelor's degree in communications from the Université de Montréal. She has two books due for publication: Closer Together: Knowing Ourselves, Loving Each Other, scheduled for release in April 2024, along with a picture book slated for 2025.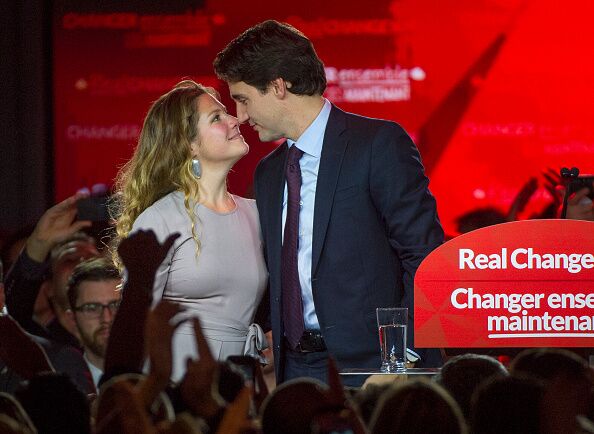 Beyond her role as the Prime Minister's wife, Sophie has actively used her platform to advocate for a range of causes, particularly gender equity issues. Her dedication to championing human rights was recognized in 2013 when she was awarded the prestigious UN Women National Committee Canada Recognition Award.
Their paths first crossed during their childhood in Montreal, where fate laid the foundation for their future together. However, it was not until 2003, at a charity event, that they rekindled their connection and kindled a love that would lead to their marriage in 2005, as per Vogue. Today, the couple shares a beautiful family, with three children - two sons and a daughter.
Throughout their relationship, Justin Trudeau and Sophie Grégoire Trudeau have been an inspiring example of love and mutual admiration. From social media posts to public appearances, they have consistently praised and supported each other.
An unexpected decision on marriage
According to The Guardian, the Canadian PM and his wife said in a joint statement posted to their official Instagram accounts that they had 'many meaningful and difficult conversations' before making the decision. Despite this pivotal moment in their lives, they made a point of emphasizing that they remain a close family. He wrote, 'As always, we remain a close family with deep love and respect for each other for everything we have built and will continue to build.'
Amidst the public's curiosity, the couple requested privacy, with a sincere desire to prioritize their children's well-being.
The Prime Minister's office also stated that the couple's primary focus is on providing a secure, affectionate, and cooperative environment for their children's upbringing. The statement read:
'Both parents will be a constant presence in their children's lives and Canadians can expect to often see the family together. The family will be together on vacation, beginning next week.'
Trudeau's wish to Taylor Swift comes true
Amidst the news of Canadian Prime Minister Justin Trudeau's unexpected separation from his wife Sophie Grégoire Trudeau, another notable event captured the attention of Canadians. International pop superstar Taylor Swift announced her record-breaking Eras World Tour, which initially excluded Canada from its extensive list of tour dates.
As excitement grew worldwide, Canadians noticed that the tour excluded their country, causing a wave of disappointment among her devoted Canadian fanbase. This prompted Prime Minister Trudeau to take to social media, reaching out directly to the superstar in a heartfelt plea. In a tweet posted on July 5, Trudeau expressed his desire for Taylor Swift to include Canada in her tour schedule. He wrote, 'It's me, hi. I know places in Canada would love to have you. So, don't make it another cruel summer. We hope to see you soon.'
As a testament to the power of his plea, Taylor Swift eventually announced six tour dates in Toronto as part of her Eras World Tour. Scheduled for November 2024, these performances at Toronto's renowned Rogers Centre mark Swift's first tour dates in Canada since her Reputation Tour in 2018.
Read more:
⋙ Taylor Swift accused of 'snubbing' Canada in latest tour, Justin Trudeau makes a plea
⋙ Justin Trudeau could make major change to Canadian national anthem
⋙ Justin Trudeau's salary as Prime Minister of Canada revealed