Bulley vanished into thin air after dropping her daughters at school and taking her dog for a walk in a field in northern England in January 27.
Nicola Bulley, a 45-year-old mortgage adviser and mother of two, went missing on January 27 after dropping off her children at school and taking her dog for a walk along the River Wyre in northern England. Her disappearance sparked a nationwide search, raising questions about the safety of women and the effectiveness of the police investigation.
Tragically, Nicola's body was found in the River Wyre on February 19. After a lengthy investigation, the cause of her death has now been revealed.
Mystery disappearance triggered search
On January 27, Nicola Bulley followed her usual routine of dropping off her two daughters at school and taking her dog for a walk along the River Wyre. Witnesses reported seeing her walking along the riverbank and interacting with her dog. She also sent an email to her boss and joined a conference call. Her phone's location data indicated that she was near a bench overlooking the river.
However, her phone was later found on the bench, still connected to the conference call, while her dog was seen running off its leash. These events marked the last known moments before Nicola's disappearance, as previously reported by The Telegraph.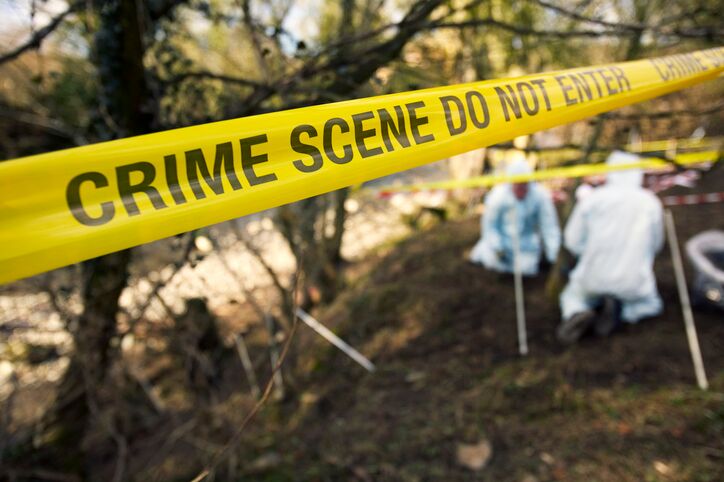 Online speculations hampered process
In the days following Nicola's disappearance, the police initially kept an open mind about the case. However, on February 3, they announced their belief that Nicola likely fell into the River Wyre, an area that had already been searched. Police stressed that there was no evidence suggesting any suspicious circumstances surrounding her disappearance.
Despite this, online speculation and rumors intensified, leading to the arrest of individuals for sending malicious communications related to the case. The police urged the public to refrain from engaging in unhelpful speculation and emphasized the emotional toll it took on Nicola's family.
According to police chiefs, after consulting with Nicola's family, she was considered 'high-risk' due to her 'individual vulnerabilities.' It was revealed that Nicola had struggled with alcohol-related issues, which had resurfaced in recent months. As the days passed and speculation continued online, Lancashire Police revealed Nicola had struggled with alcohol and perimenopause.
While the police acknowledged that disclosing details of someone's private life was unusual, critics, including Members of Parliament and Prime Minister Rishi Sunak, raised questions about the necessity of such disclosure.
Discovery of Bulley's body
After several weeks of intense search efforts, a body was discovered by officers based on a tip from the public. The following day, it was confirmed that the body belonged to Nicola Bulley and was found approximately a mile downstream from where she had last been seen.
The news of her tragic death prompted a mixture of gratitude from her family towards the community for their support and frustration towards the media. The statement from Nicola's family read:
'They again, have taken it upon themselves to run stories about us to sell papers and increase their own profiles. It is shameful they have acted in this way. Leave us alone now.'
Inquest reveals cause of death
The inquest into the death of Nicola Bulley is currently underway, aiming to provide further insights into the circumstances surrounding her tragic fate. On the first day of the inquest, which took place on Monday, June 26, significant evidence was presented, shedding light on Nicola's final moments.
Home Office pathologist Alison Armour, who conducted the post-mortem examination on Nicola's body, was called as the first witness during the inquest. According to Ms. Armour's findings, the cause of Nicola Bulley's death was determined to be drowning, given the presence of water in her lungs and stomach. She said:
'I conclude the cause of death as drowning. The lungs themselves showed classical features we see in drownings. In my opinion Nicola Bulley was alive when she entered the water.'
Importantly, Ms. Armour emphasized that there was no involvement of any third party in Nicola's death.
One crucial piece of evidence unveiled during the inquest was Nicola Bulley's last text message, which she sent to her friend Lucy before her disappearance. As per The Independent, Nicola had sent a message to Lucy the night before she went missing, with Lucy only seeing it on Friday morning. In response to Nicola's message, Lucy expressed her daughter's excitement to join the playdate. Nicola, in her reply at 8:59 am, confirmed the time and added a smiley face emoji to the message. Additionally, the friends had made plans to meet up the following day for a social gathering with other mothers.
During the inquest, Nicola Bulley's sister, Louise Cunningham, also provided testimony, revealing that Nicola had been planning a spa day shortly before her death. Tragically, Louise had sent Nicola a message confirming the booking, but Nicola did not receive or respond to it, reports The Telegraph.
Read more:
⋙ Nicola Bulley: The mysterious case of missing dog walker who 'vanished into thin air'