Carole and Michael Middleton's company called Party Pieces struggled throughout the Covid-19 pandemic and Kate's parents have decided to give it a major change.
Carole and Michael Middleton, the parents of the Princess of Wales, Kate Middleton, have made their mark not only as the in-laws of British royalty but also as entrepreneurs in their own right. While they may have gained widespread recognition through their connection to the royal family, the Middletons have a history of their own, including the establishment of Party Pieces, a party supplies company that has become a household name in the UK.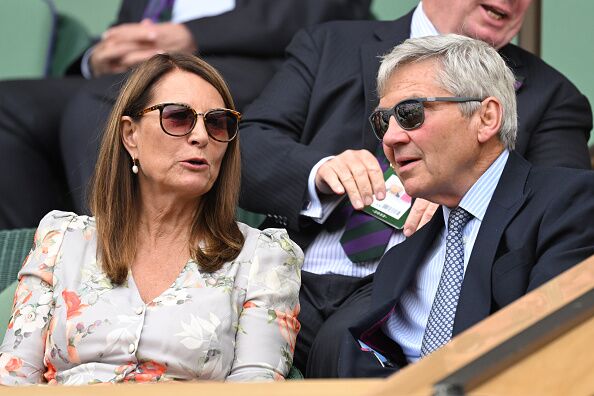 The inspirational story of Party Pieces
According to The Guardian, the company was founded in 1987 with a mission to create imaginative parties for children, offering a wide range of party decorations, tableware, and personalized gifts. Carole Middleton, driven by the desire to provide more affordable and imaginative partyware, identified a gap in the market and transformed Party Pieces from a small venture at their kitchen table into a successful business.
The Middleton children, including Kate Middleton, played a role in the early days of Party Pieces. Pippa Middleton contributed to the company by writing the popular Party Times blog, while James Middleton showcased his cake-making skills. Kate Middleton, now the Princess of Wales, even helped develop the first birthday and baby category, showcasing the family's involvement and commitment to the business.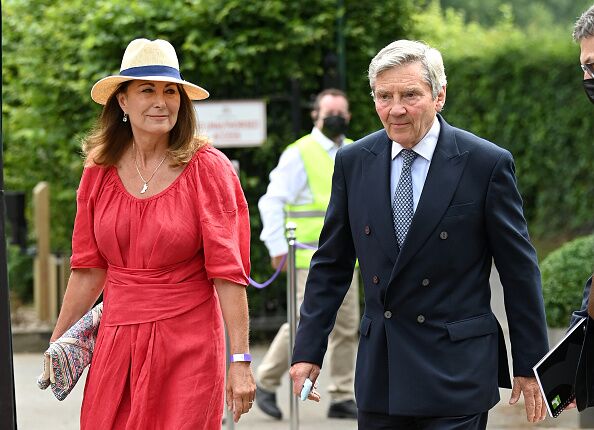 Over the years, Party Pieces grew in popularity and became a well-established brand known for its quality products and British heritage. However, like many other companies, Party Pieces faced significant challenges during the Covid-19 pandemic.
Devastating impacts of the pandemic
The pandemic brought about unprecedented restrictions on social gatherings, which had a profound impact on the events and party industry. Like many other companies in the retail space, Party Pieces struggled as a result of the pandemic and the subsequent restrictions on social gatherings. The company's trading was significantly affected, leading to financial difficulties.
According to Interpath Advisory, which was appointed as administrator, Party Pieces incurred a loss of almost £286,000 after tax in 2021. This loss was attributed to the continued investment in growth plans, including the development of the company's own-brand product range and expansion into overseas markets such as the US, EU, and the Middle East.
According to official documents from Companies House, Steven Bentwood, the chief executive of the parent company, and investor Darryl Eales resigned from their positions as directors in March. Additionally, the company encountered difficulties during the Covid-19 pandemic, as well as challenges related to the cost-of-living crisis and postal strikes by Royal Mail during the previous Christmas season.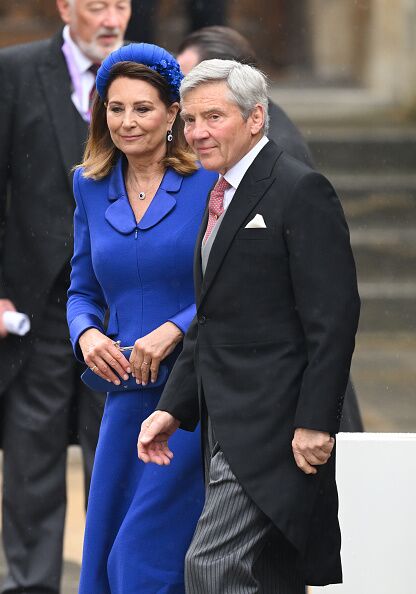 A new direction for Party Pieces
Facing financial challenges and the withdrawal of two of their three financial backers, Carole and Michael Middleton decided to sell Party Pieces. The sale was carried out through a pre-pack administration, which involved the purchase of the business by Teddy Tastic Bear Co Ltd, owned by entrepreneur James Sinclair. According to Vanity Fair, the acquiring company is part of Sinclair's portfolio of businesses in the kids and party industry, which includes the well-known Rossi Ice Cream Company. His website reads:
'Today James operates a £30 million business which includes leisure, childcare, outdoor attractions, commercial property, arts and crafts manufacturing as well as one of the UK's oldest Ice cream companies; The Rossi Ice Cream Company.'
According to The Mirror, Sinclair expressed his excitement about the acquisition and revealed plans to launch a spinoff line within Party Pieces called Crafty Pieces, focusing on hands-on activities for children and promoting screen-free play. He spoke highly of Kate Middleton, praising her as an 'intelligent and inspirational businesswoman':
'She is an inspirational businesswoman, and she is very clever, intelligent and the Royal Family are fortunate to have her. We will be marketing slime teddy bears and lots of hands-on things for children to play with and Carole was delighted with the ideas that we had. We both said the main thing was to get kids away from screens and we want to preserve the Party Pieces brand that she helped set up and she will still be available on the telephone for us.'
Read more:
⋙ Kate Middleton's ex-boyfriends: From millionaire heir to Prince William's best friend
⋙ Kate Middleton: This was her life before the royal family
⋙ Prince William and Kate Middleton leave their kids behind to go on 'secret date nights'