Meghan Markle was married to Trevor Engleson from 2011 to 2013 before divorcing due to 'irreconcilable differences', all of which could be exposed if Engleson agrees to do this.
Meghan Markle, the Duchess of Sussex, is reportedly 'petrified' that her ex-husband, Trevor Engleson, may decide to pen a tell-all book about their marriage.
The Duchess of Sussex is in the process of reinvigorating her career. After a relatively quiet start to the year, she is planning to launch a new Instagram account and is rumored to be considering reviving her lifestyle blog, The Tig. However, these plans could face a substantial obstacle if Trevor Engleson decides to share his perspective on their past.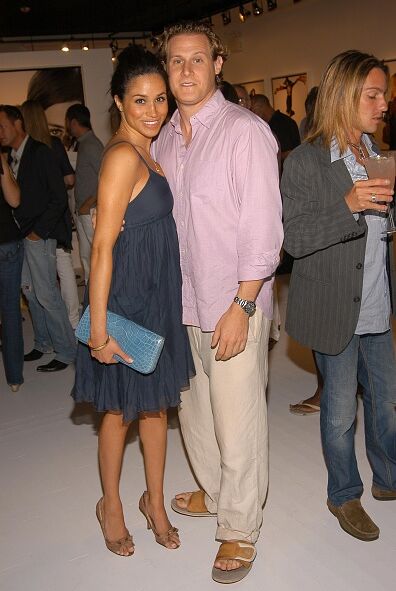 Trevor Engleson is a big name in Hollywood
As per The Insider, Trevor's Beverly Hills-based production company, Underground, has garnered recognition for its work, including the creation of the hit TV crime drama Snowfall, which ran successfully for six seasons and starred British actor Damson Idris.
Engleson's career achievements include working on notable projects such as the 2010 film Remember Me, featuring Robert Pattinson, in which Meghan had a small cameo role. Additionally, he played a role in the FX series Snowfall.
Meghan and Trevor met in 2004 and had a seven-year-long relationship before they tied the knot on a Jamaican beach in 2011. However, their marriage began to unravel when Meghan, after landing a starring role in the hit legal series Suits, spent extended periods filming in Toronto, while Trevor remained in Los Angeles.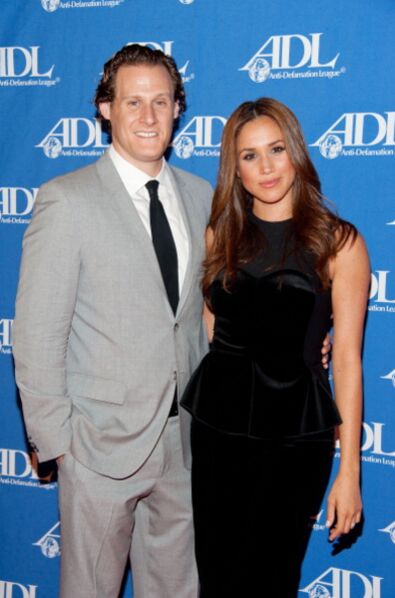 The geographical separation, coupled with Meghan's demanding schedule, created strain in their relationship. Just over two years after their beachside wedding, Meghan initiated a no-fault divorce. It's even been suggested that she mailed her wedding and engagement rings back to Trevor in Los Angeles.
Trevor Engleson has since remarried, tying the knot with US nutritionist Tracey Kurland in May 2019, roughly a year after Meghan married Prince Harry. They now share two daughters, Ford Grace and Sienna Lee, as per The Daily Mail.
Thus far, Engleson has remained tight-lipped about his former wife, refraining from commenting on her marriage to Prince Harry or her royal journey.
A threat to Meghan's ambition
However, royal author Neil Sean, known for The A to Z of Harry and Meghan, suggests that Trevor Engleson has been approached with offers to reveal the untold story of his marriage to Meghan. Neil Sean claims:
'Meghan is bound to be petrified. He would truly have a remarkable story because after all, he would have first-hand experience of what it was like to be married the first time around to the actress. I have met him briefly and he strikes me as a nice, caring man who clearly has moved on. However, there is no escape from his story.'
Royal author Tom Bower has already offered insights into how Trevor Engleson felt about Meghan's decision to prioritize her career in Toronto. In his book Revenge: Meghan, Harry And The War Between The Windsors, Bower shared that Meghan was eager to establish her permanent residence in Toronto, an unusual choice for an actress, as her co-stars typically commuted from Los Angeles. Meghan's determination to stay in Toronto for her career may become a central theme in Trevor's account, should he choose to share it.
Neil Sean believes that a book authored by Trevor Engleson could delve into the 'ruthless and ambitious' side of Meghan that is lesser-known to the public. He stated, 'His story would be the inside track on how ruthless, ambitious, and determined she was. Meghan is not known for keeping any friends from her past and Trevor's story so far is a huge mystery'
Read more:
⋙ Prince Harry and Meghan could be house hunting once again, report suggests
⋙ Meghan Markle's return to Instagram could make her even richer
⋙ Are Prince Harry and Meghan really feuding with the Beckhams? Here's what to know
⋙ Prince Harry and Meghan return to Europe, just in time for Queen's first death anniversary