The Duke and Duchess of Sussex stepped down from their senior roles and relocated to the US in 2020 but it is 'very possible' that they will decide to move back to the UK.
Prince Harry and Meghan Markle's decision to step back from their roles as senior members of the Royal Family and relocate to California in 2020 sent shockwaves around the world. Since then, the couple has been leading a busy life in the United States, engaging in various projects and philanthropic endeavors. However, recent speculation suggests that there may be a poignant reason that could eventually lead them back to the UK.
A busy life in America
After settling in Santa Barbara, Los Angeles, Prince Harry and Meghan Markle found a family home, a luxurious $14 million mansion with ample space for their children, Archie and Lilibet, to explore. Since then, they have immersed themselves in numerous ventures, including lucrative Netflix projects, book deals, and charity events. Meghan, in particular, was recently honored with a prestigious award for her lifelong advocacy for women and girls.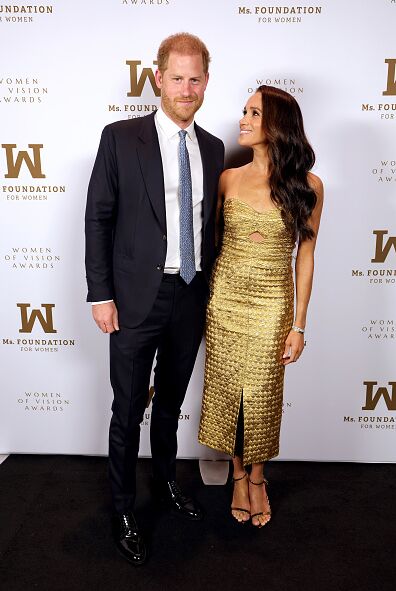 Since their departure from the UK, Prince Harry and Meghan Markle have made few visits to their home country. Harry attended his father's coronation ceremony alone, reportedly engaging in surprising exchanges with Princess Anne and King Charles. However, his visit was brief, leaving soon after the ceremony to return to California for Archie's fourth birthday party.
While Prince Harry has made a few visits to the UK since their move, Meghan Markle has spent considerable time away from the country. The couple's last joint appearance in the UK was in September 2022, attending the One Young World Summit in Manchester. However, their stay was unexpectedly extended due to the passing of Queen Elizabeth II.
According to the Evening Standard, although they have faced conflicts and tensions within the Royal Family, they have also pursued their own endeavors, including Prince Harry's memoir and their Netflix documentary series. The couple's decision to step back from royal life has resulted in a distinct chapter in their lives, but the future is uncertain, and a return to the UK cannot be entirely ruled out.
Poignant reason for UK return
Grant Harrold, King Charles III's former butler, believes that a return to the UK is 'very possible' for Prince Harry and Meghan Markle in the future. According to The Mirror, Harrold suggests that Harry might consider purchasing a property in the UK if he desires to spend more time there, even if Meghan prefers to stay in the United States. He emphasizes that Meghan doesn't have much family in the UK:
'I'd never say never, it's always possible that one day he might want to come home, it's possible that he might buy [a property] here if he wanted to come over [more] and Meghan didn't want to come over. Meghan doesn't really have any family here as such, all her family are in the States and that's where Harry has decided he wants to set up his home.'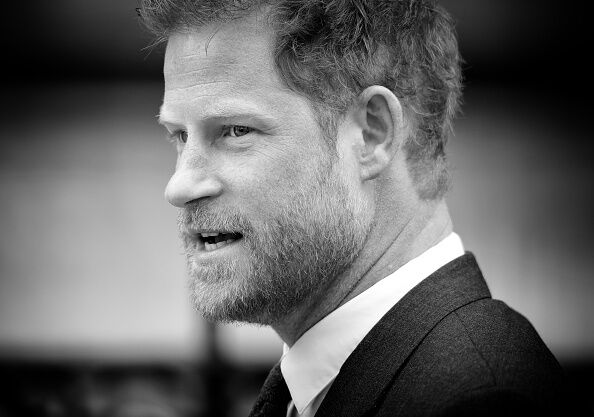 Speaking to the New York Post, Harrold acknowledges that Harry will 'always maintain an association with the UK, indicating that he may not want to 'sever ties' completely. He added:
'He'll want to have that association with Britain just in case one day he does want to come back and I don't think Harry will want to sever ties.'
As the younger son of Prince Charles, the Prince of Wales, and the late Princess Diana, formerly known as Lady Diana Spencer, Harry was born and raised in London, England.
Will Prince Harry be welcome?
The relationship between Prince Harry, Meghan Markle, and the Royal Family has been strained, with the couple's decision to step back causing controversy and bitterness.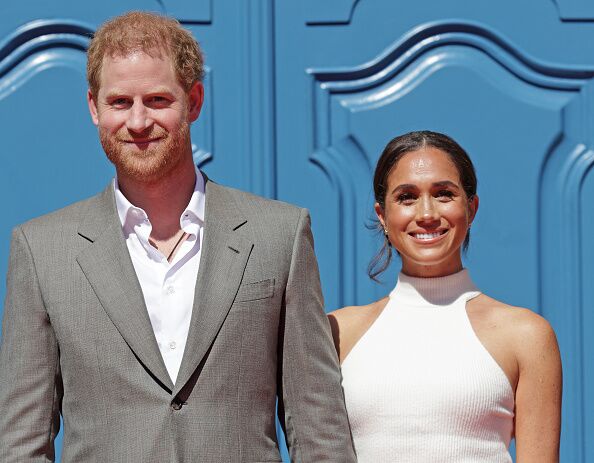 However, according to author and journalist Tina Brown, the royal couple would be welcomed back, as they were seen as a 'huge asset' in connecting with the younger generation and promoting diversity within the monarchy. Brown told The Mirror:
'I mean, they were the face of, you know, younger, connecting to the young of England. To have a woman of colour in the Royal Family was, you know, a wonderful thing for the connection to a more diverse nation. So there was a need to have them back, I think. There is a need, I think, to have them back.'
Read more:
⋙ Prince Harry and Meghan Markle share a sweet 'kiss cam' moment at basketball game
⋙ Prince Harry to skip King Charles' coronation concert to because of Meghan Markle
⋙ Prince Harry will attend coronation of King Charles while Meghan stays home
⋙ British royals who have lived in America besides Harry and Meghan