Prince William and his younger brother Prince Harry were once close siblings until a series of dramas saw their brotherhood seriously fractured.
The relationship between Prince William and his younger brother, Prince Harry, has been strained in recent years, particularly following Harry's explosive memoir Spare and the couple's decision to step back from their royal duties. Despite their once-close bond, William is said to be harboring resentment over the events surrounding Harry and Meghan Markle's departure from the UK.
The reason behind William and Harry's fallout
The brothers, initially inseparable due to the loss of their mother, Princess Diana, and their shared royal journey, now find themselves at odds with each other.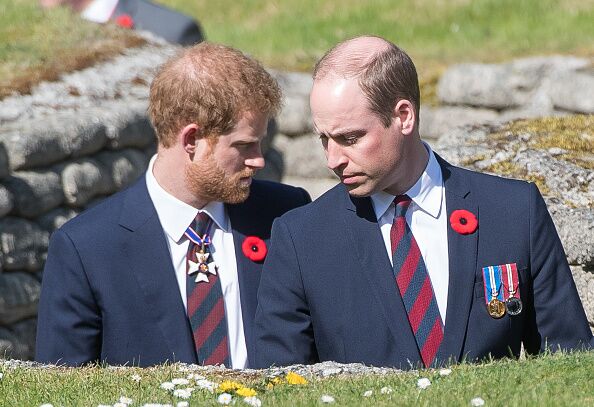 As per Fox News, Harry's memoir sheds light on his struggles with royal life and paints an unflattering portrait of his elder brother. According to Christopher Andersen, author of The King, William is still 'simmering with resentment' over Megxit and the negative portrayal of him in Spare. Mr Anderson told Fox News:
'William is still simmering with resentment over 'Megxit,' not to mention Harry's unflattering portrait of him in 'Spare.'
Harry's memoir reveals the deep-rooted rivalry between the brothers, which intensified after Harry's relationship with Meghan Markle, an American actress. Harry describes his torment growing up as the royal 'spare' behind William and how this rivalry worsened with Meghan's entry into his life.
In Spare, Harry recounts a specific incident where William allegedly 'grabbed him by the collar, ripped his necklace, and knocked him down' during an argument. The Duke of Sussex also claims that their father, King Charles III, implored them to reconcile after the funeral of Prince Philip, expressing his desire for their relationship to not make his final years a misery.
Was Meghan Markle the last straw?
According to AP News, the breakdown in the brothers' relationship started before Harry's marriage to Meghan. Reports from 2019 suggest that William was concerned about the quick pace of Harry's relationship with Meghan, who was previously a TV actress from America.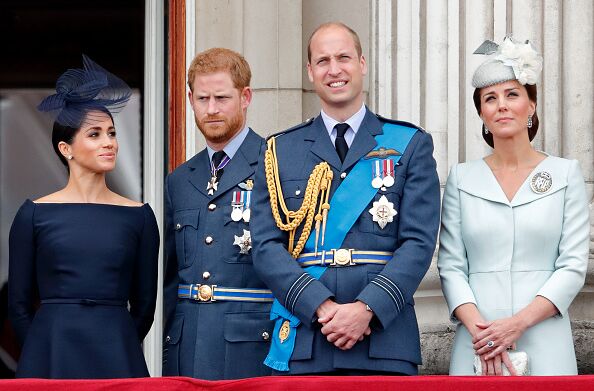 According to royal author Katie Nicholl, William's well-intended brotherly advice regarding the rapid progression of their romance riled Harry, leading to tensions between them. As per Sky News, the tension escalated when the future King called Harry's wife Meghan Markle 'difficult', 'rude' and 'abrasive.'
'William was quite concerned that the relationship had moved so quickly. And being close to Harry, you know, probably the only person close enough to say to Harry, 'This seems to be moving quickly. Are you sure?' And I think what was meant as well-intended brotherly advice just riled Harry.'
Why Prince William is 'hiding' his emotions
As per The Independent, William has found solace and support in his wife, Kate Middleton. Despite his apparent composure in public, he confides in Kate, who remains unfazed by the ongoing tensions. He described Kate as 'formidable' and 'never letting on that she is perturbed':
'With help from the formidable Kate, who never lets on that she is perturbed by anything, William is awfully good at concealing his disappointment. In photographs with his wife and children, interacting with King Charles and Queen Camilla or performing his official duties, William looks happier and more content than ever.'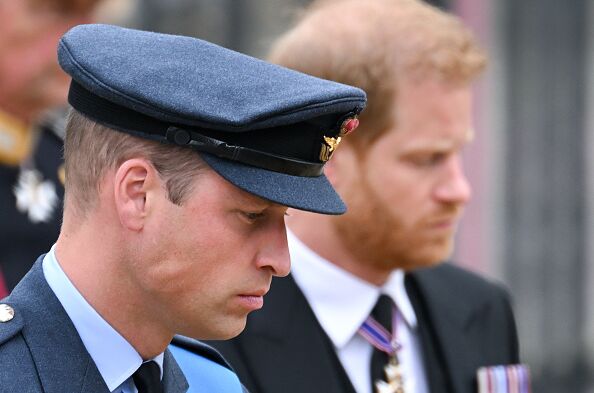 Andersen describes William as 'good at concealing his disappointment', showcasing happiness and contentment in his public appearances. He told Fox News:
'William is doing a marvellous job of compartmentalisation. He seems to have put Harry and Meghan in a box and shoved that box into a remote corner of his mind - all so that he can do the job he must do as Prince of Wales.'
However, beneath the surface, the severed bond with his brother and the loss of their shared experiences remain deeply scarring for him.
Read more:
⋙ Prince William's bitter feud with Harry may never be resolved, claims pal
⋙ Prince William: Why he didn't fight for the country like Prince Harry did
⋙ Prince William reacts to negative remarks about Prince Harry
⋙ Prince Harry and Meghan: Who was behind their Frogmore eviction?