Princess Beatrice's daughter Sienna has rarely been seen in the public eye but a recent photo show this interesting link between the baby and her Princess mother.
As the granddaughter of Queen Elizabeth II and the daughter of Prince Andrew and Sarah Ferguson, Princess Beatrice holds a special place within the royal lineage. Two years ago, she became a mother to a beautiful daughter named Sienna Elizabeth Mapelli Mozzi. With the arrival of Sienna, the world eagerly awaited glimpses of the new addition to the family. While official photographs of Sienna have yet to be released, there have been intriguing hints about her appearance and connections to her esteemed heritage.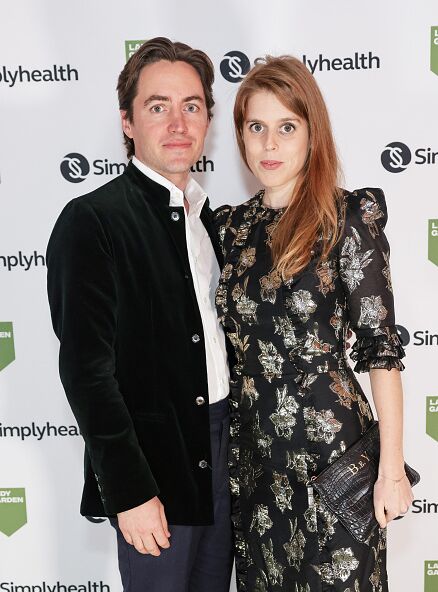 Rare photo of Princess Beatrice's daughter
With her husband, Edoardo Mapelli Mozzi, Princess Beatrice welcomed their daughter, Sienna Elizabeth Mapelli Mozzi, into the world on 18 September 2019 at the Chelsea and Westminster Hospital. She is currently tenth in line to the throne, reports PEOPLE.
When the couple announced Sienna's name in October 2021, Edo wrote a sweet tribute to his family on Instagram, noting that 'our life together has just begun, and I can't wait to see all the amazing things that await us.'
Sienna may be a relatively private figure, with official photographs yet to be shared by her parents. However, a keen eye spotted a glimpse of Sienna in a recent image released of the late Queen Elizabeth II.
In the picture, taken during Sienna's christening, Sienna can be seen wearing the royal christening gown, showcasing her connection to her family's rich history. Sienna's father, Edoardo, is also captured in the image, donning a formal suit while proudly cradling his baby daughter. The christening, which took place at the Chapel Royal at St James's Palace in April, holds special significance for Sienna as she takes her place within the royal family.
A special trait that inspires the name
Names hold special meaning, and Sienna's name is no exception. According to a family friend, Beatrice and Edoardo were intentional in selecting an Italian name that starts with an S to honor Beatrice's mother, Sarah Ferguson. The name also shows the golden rust color of both the Duchess's hair colour and Beatrice's, which they both share. They said:
'They were looking for an Italian name which started with an S for Sarah, to honour the Duchess [Sarah Ferguson], and also reflected the golden rust colour of both the Duchess's hair colour and Beatrice's, which the new baby shares.'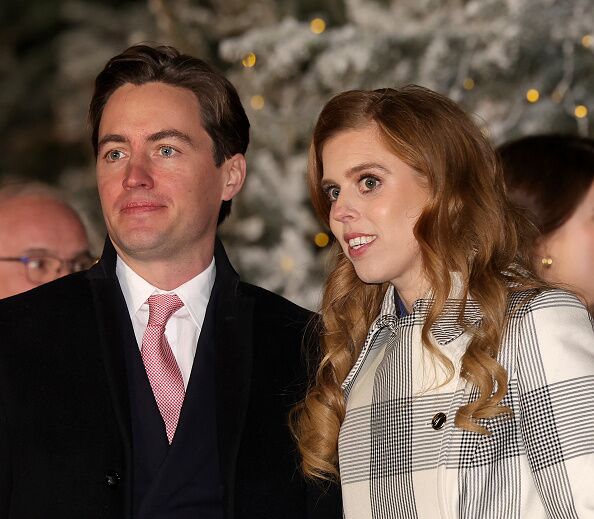 Sienna not only carries the weight of British royalty but also has noble roots in her father's Italian ancestry. Edoardo Mapelli Mozzi comes from Italian aristocracy and is set to inherit the family's ancestral seat, the 18th-century Villa Mapelli Mozzi palace in northern Italy. This connection makes Sienna and Beatrice Italian 'Contessas' and 'Nobile Donna,' further enriching their heritage.
Who is Princess Beatrice's stepson?
The girl is not the only child in Princess Beatrice's family. As a stepmother, Beatrice plays an important role in the life of Christopher 'Wolfie' Woolf, Edoardo's seven-year-old son from his previous relationship with American architect Dara Huang. Because Huang has to occasionally relocate between London and Hong Kong for work, the boy spends time with his father while Huang is in Asia.
At Edo and Beatrice's private wedding ceremony in 2020, Wolfie played a significant role, assuming the responsibilities of both the couple's page boy and his father's best man.
In December 2022, Wolfie made his inaugural Christmas royal appearance as part of the family. Walking hand in hand with his father and stepmother, he joined them for their traditional stroll to the holiday church service at St. Mary Magdalene in Sandringham. This occasion not only marked Wolfie's first Christmas outing with the royal family but also his second public appearance alongside them. He had previously joined the family for Queen Elizabeth's Platinum Jubilee Pageant in June 2022.
Read more:
⋙ Heartbreaking reason why Princess Beatrice's stepson cannot attend schools in the US
⋙ Princess Beatrice's husband allowed to break Christmas tradition thanks to Meghan Markle
⋙ Princess Beatrice broke this royal rule before weddinghttps://www.instagram.com/p/CebWsMKOXOA/?hl=en