Welsh rugby legend and former Wales captain David 'Dai' Watkins was widely regarded among the best fly-halves in the sports' history.
Welsh rugby has lost one of its most iconic figures as David 'Dai' Watkins, a legendary cross-code player, passed away at the age of 81. Known for his remarkable achievements in both rugby union and rugby league, Watkins left an indelible mark on the sport.
A Dual-Code star
David Watkins, hailing from Blaina, Wales, achieved the unique distinction of playing both rugby union and rugby league at the highest level. His journey began in the world of rugby union, where he gained prominence as a player for Newport, a club steeped in history. Notably, he was part of the Newport team that achieved a historic victory over the touring All Blacks in 1963, a momentous event in Welsh rugby history.
As per Wales Online, Watkins went on to earn 21 caps for the Welsh national team and captained the British & Irish Lions, showcasing his leadership and skill on the rugby union field. However, his journey took an unexpected turn in 1967 when he made a shocking switch to rugby league, signing with Salford for a then-substantial fee of £16,000. A statement from Salford read:
'Salford Red Devils are deeply saddened to learn of the passing of club icon, David Watkins, one of the very greatest to represent our club, and to ever play our game. All our thoughts go out to David's family and friends at this truly difficult time.'
Meanwhile, a statement from the Wales Rugby Football League read:
'Everyone at Wales Rugby League was sad to hear about the passing of David Watkins MBE, one of our greatest ever players. He was aged 81.'
The Salford Red Devils icon
In the rugby league arena, David Watkins became synonymous with the Salford Red Devils. Over the course of his career with the club, he made over 400 appearances and scored nearly 3,000 points. Watkins played a pivotal role in Salford's golden era during the 1970s, where they were crowned champions twice in three seasons.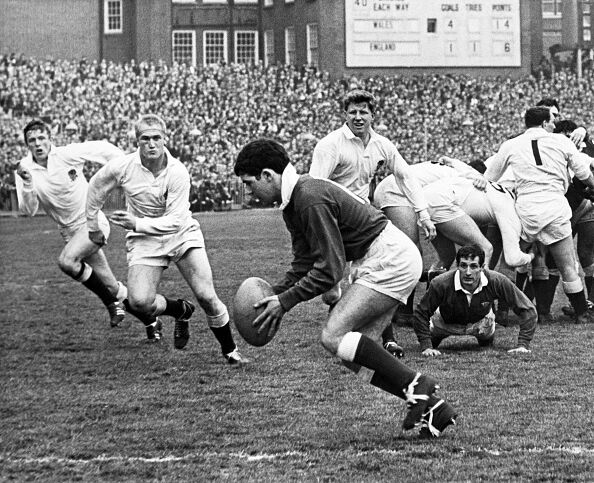 During the 1972-73 season, Watkins achieved a remarkable feat by kicking a world-record 221 goals, further cementing his status as a rugby league legend. His scoring prowess was also reflected in his record of scoring in 92 consecutive matches for Salford, a record that still stands unbeaten, reports Sky Sports.
International success
David Watkins' outstanding club form did not go unnoticed at the international level. He earned caps for both Wales and Great Britain, representing the latter during the Lions tour to Australia in 1974. His contributions to international rugby league were marked by his coaching role for the Great Britain team during the 1977 World Cup final.
After his retirement from professional rugby in 1982, David Watkins transitioned into a successful career in media work. In recognition of his contributions to rugby league, he was awarded an MBE (Member of the Order of the British Empire) in 1986.
David Watkins' legacy in the world of rugby was firmly established, and his contributions were duly recognized. In 2018, he was inducted into the Wales Rugby League Hall of Fame.
Read more:
⋙ John Hollins: Former Chelsea legend and boss dies aged 76
⋙ Another icon has passed away at the age of 96, Tony Bennett
⋙ Silvio Berlusconi: Italian PM and showman passes away at 86
⋙ Darren Kent passed away at 39, what was his cause of death?