Since their marriage in 1999, Victoria and David Beckham have remained one of Hollywood's most iconic power couples. In July, the duo marked their 23rd wedding anniversary, hitting back at critics who said their marriage wouldn't last.
While Victoria Beckham was never regarded as the best vocalist of the Spice Girls, she boasted a highly desirable career with smashing success both in business and private life. Since the band decided to go separate ways and put an end to their musical feats, Victoria has been building a solid career with husband David Beckham, venturing into different businesses and achieving global recognition with her fashion and beauty business. According to Celebrity Net Worth, David and Victoria Beckham's combined fortune is around £360 million.
Aside from their commercial success, Victoria and David Beckham are also famous for being parents to four adorable children: Brookly, Romeo, Cruz, and Harper. Together, they have been through ups and downs and become one of Hollywood's most admirable families. As Victoria and David Beckham marked their 23rd year of marriage on Monday, let's take a look back at their nuptials in 1999 and what they are doing for the special milestone.
Their marriage ceremony was lavish, costing nearly $1 million
This April, Brooklyn Beckham and wife Nicholas Peltz stunned the world with their lavish wedding ceremony. Twenty-three years ago, however, his father David Beckham already hosted an equally regal and fairytale wedding, one of the most iconic events of the year 1999. The former Manchester United star tied the knot with Spice Girls' Victoria Beckham in the gothic splendor of Luttrellstown Castle, a 560-acre, 14-bedroom property.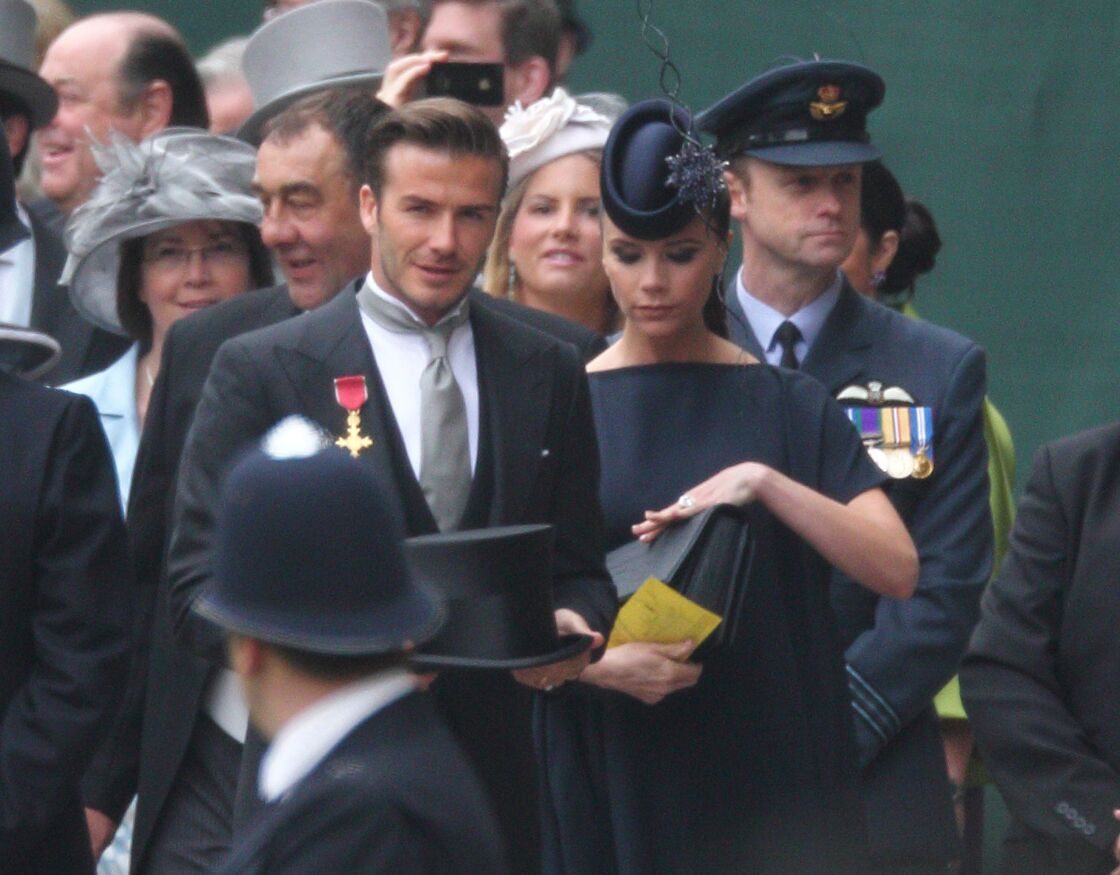 According to Mirror, for the star-studded nuptials, Victoria was elegantly dressed in a satin Vera Wang gown, which cost a whopping amount of $100,000, while David wore a strikingly impressive all-white suit with a matching cravat. The guest list included A-list celebrities at the time, such as the bride's fellow Spice Girls, the groom's teammates at England and Manchester United, and other fabulous names. Meanwhile, their eldest son, Brooklyn was only 4-months-old and served as the ring-bearer.
The couple is still happy together after 23 years
On Monday 4 July, Victoria and David Beckham celebrated their 23rd marriage anniversary. For the special milestone, the former Spice Girls member posted on Instagram a picture of herself laughing with her husband amid initial speculations that their wedding was only short-lived. The mother of four wrote:
'They say he isn't funny, they say I never smile, they said it wouldn't last… Today we celebrate 23 years being married. David you are my everything, I love you so much!.'
In an interview with Vogue Australia, Victoria Beckham described David as her 'everything' and shared about their love story. She said:
'We are still very close. We love each other. He's my everything. And after all these years, we're still up at the crack of dawn planting Easter eggs for the kids who are now actually adults, other than Harper, because that's the kind of parents we have always been.'
Meanwhile, David Beckham also took to Instagram to pay tribute to his iconic anniversary, posting a throwback video of the couple's interview with comedian Sacha Baron Cohen. In the video, David was asked: 'Were you into the Spice Girls beforehand?'. The football star replied, joking: 'No, but I was into Posh'.
According to Mirror, David shared the video on his Instagram account, captioning:
'23 years ago today Posh became Mrs Beckham, but she will always be Posh. Happy Anniversary WOW 23 years & 4 beautiful kiddies. I love you, we all love you.'
The owner of Inter Miami CF in MLS also tagged his wife and their four children - Brooklyn, Romeo, Cruz and Harper in the post. His eldest son Brooklyn posted on Instagram story a snap of his parents smiling, captioning: 'Happy Anniversary to the best parents in the world I love you so much @davidbeckham @victoriabeckham.'