Rumors have surfaced that Brooklyn Beckham's mother Victoria is at war with her daughter-in-law, Nicola Peltz, with the pair reportedly not on speaking terms for months since the young couple's lavish wedding.
The feud between mother and daughter-in-law has always been a favorite topic for both the media and the public. And when the story belongs to a family of celebrities, it becomes even more fascinating. This time, Victoria Beckham and her son Brooklyn's wife, Nicola Peltz, are the newest stars to be reportedly involved in such in-law tension.
According to Mirror, the Beckhams family is rumored to be undergoing a serious in-law drama, with the fashion designer mum Victoria Beckham and her daughter-in-law Nicola Peltz the main subjects of the story. The pair's relationship is said to have escalated since Brooklyn tied the knot with Nicola Peltz in a star-studded wedding ceremony in April.
Things have remained sheer speculations from eagled-eye fans, however, as none of the involved people have spoken publicly about the rumors.
Victoria and David Beckham were mistreated at the wedding
Reports have emerged that the power couple of Victoria and David Beckham were not invited to be seated at the front table, which was specially reserved for the Peltz family, including the bride's billionaire father Nelson Peltz, and her fashion model mother Claudia. A source close to the Beckhams family told Elle that the Beckhams were irritated that the wedding was 'all about the Petlz family', despite them being parents of the groom, Brooklyn Beckham.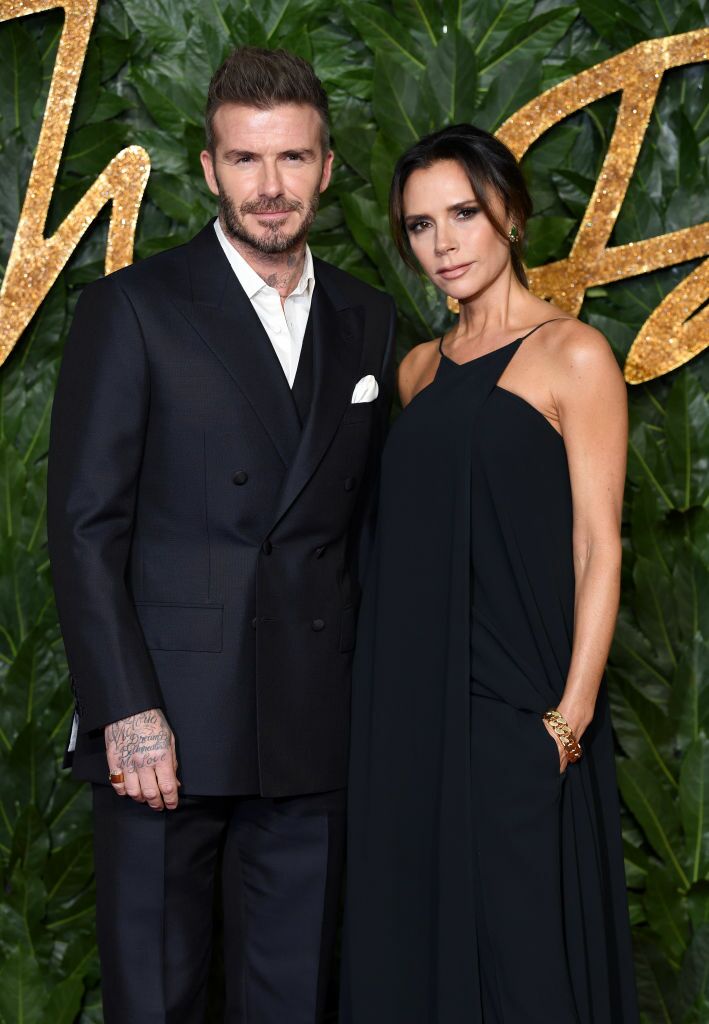 According to Express, another reason that leads to the speculation about Victoria and Nicola's fallout is their noticeable lack of interaction on social media. Previously, both of them were really supportive of each other on Instagram, with Victoria even spamming likes at Nicola's posts. However, eagle-eyed fans have spotted that the pair has ceased any online interaction since the lavish nuptials, which starred A-listers such as Mel C, Serena Williams, Venus Williams, Jordana Brewster, and Gordon Ramsay. Even though Nicola has been posting a slew of wedding photos and honeymoon shots alongside her husband Brooklyn, Victoria hasn't liked or commented on a single one of them, raising speculations of her clash with Nicola.
In what was reported to be a retaliatory move from Nicola Peltz, the Bates Motel actress also 'ignored' Father's Day and didn't post anything about her father-in-law, former England captain David Beckham. Similarly, Nicola remained silent and didn't wish 11-year-old Harper a happy birthday on July 10, as noted by the Dailymail.
Brooklyn is reportedly taking his wife's side
According to the Dailymail, rumors of the in-law clash intensified as Brooklyn was noticeably absent from his family summer vacation last week. While David and Victoria Beckham, along with Cruz and Harper, embarked on a luxury trip to St. Tropez, France on their million-dollar mega-yacht, Brooklyn decided to spend time with his wife's family in the U.S.
In an adorable video posted by Nicola Peltz, Brooklyn was seen reading a birthday note to Nicola's 94-year-old grandmother Bunny, calling the Peltz 'a gorgeous family' and that he was grateful to be a part of the family. Previously, the budding chef also had his wife's family name inked across his chest in black letters, a move that further confirmed his allegiance to the Peltz family, and that Victoria and Nicola might be at odds.
A few weeks ago, in an interview with Vogue, Nicola was asked whether her high-profile wedding was inspired by David and Victoria's famous nuptials in the 90s. While claiming that 'their wedding was incredible', the Transformer star laughed off the idea, saying:
'Their wedding was incredible, and the pictures were iconic, but the wedding we were most inspired by was Iman and David Bowie's.'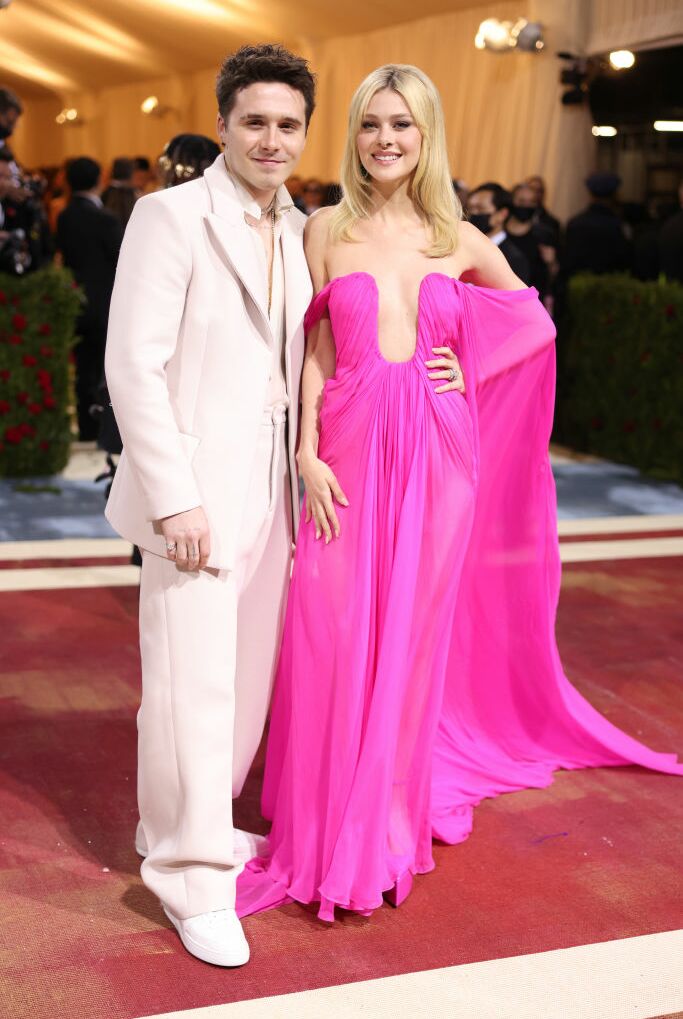 Speaking of the wedding, it was also an awkward move from Nicola as she chose Valentino, Versace, and Dior for her bridal outfits, turning a blind eye on Victoria Beckham, who herself is a celebrated fashion designer with her own label.
In another interview with Tatler magazine, which she covered, Nicola claimed that she and Brooklyn have no intentions of returning to the U.K despite the Beckhams family being there. The actress explained:
'I would say no [to living in London], but you never know.'
Read more:
⋙ Romeo Beckham and girlfriend Regan 'split after three years together'
⋙ Nicola Peltz revealed Brooklyn Beckham's biggest pressure
⋙ Victoria Beckham's youngest son 'broke the norm' at his brother's wedding, this is how
⋙ Brooklyn Beckham dropped as brand ambassador for Superdry
⋙ Inside Victoria and David Beckham's £50,000 ultra-luxe country retreat