Victoria Beckham and David Beckham's youngest son, Cruz, wore an outfit that didn't match the family's traditional rule of dressing when attending Brooklyn Beckham and Nicola Peltz's wedding.
Since their marriage in 1999, Victoria Beckham and David Beckham have remained one of the most well-known power couples in the celebrity world. The Spice Girl and former Manchester United player have together accumulated a whopping total of around £360 million from their glorious careers and successful business.
Apart from being wealthy millionaires, the couple is also famous for their fashion tastes, which continue to pass to their children, Brooklyn, Romeo, and Cruz. As Victoria and David Beckham's firstborn Brooklyn Beckham just tied the knot, we take a look at his wedding details, including guest stars, and inevitably, the fashion styles of the attendants.
Who is Brooklyn Beckham marrying?
Brooklyn Beckham is an English model and professional photographer, while his wife, Nicholas Peltz, is pursuing a career as an actress, with a salient role in the A&E drama series Bates Motel. The two young stars began dating in October 2019, after they immediately fell for each other at first sight. According to Mirror, their whirlwind relationship developed quickly, and within just a year of their romance, the couple was already engaged.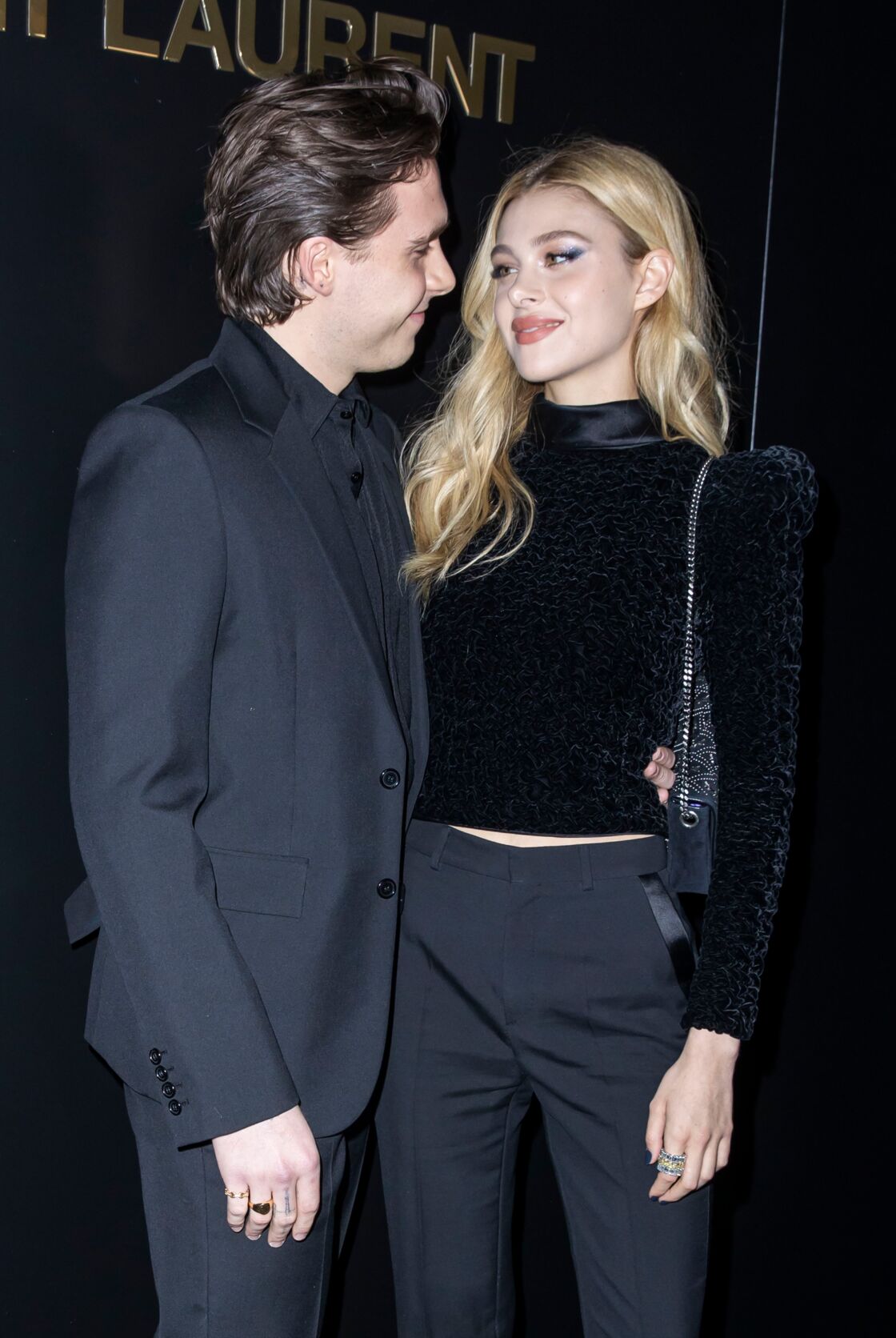 On 9 April 2021, Brooklyn Beckham walked down the aisle with his girlfriend, Nicolas Peltz, in a star-studded and lavish wedding ceremony. The ceremony was supposed to take place earlier, had it not been for the lockdowns and Covid-19 restrictions. However, the delay couldn't prevent it from being one of the most extravagant weddings in recent years. The lavish wedding took place at the Transformer actress' billionaire father Nelson's $79m estate in Palm Beach, Florida. According to Hello!, the total expense for the ceremony adds up to around 4 million USD.
The wedding was littered with celebrity stars
Taking into account the global fame that David Beckham and the former Spice Girl have attained, it's no wonder that Brooklyn's wedding featured big cheeses in the entertainment industry. According to People, among the 500 guests, the long list of A-list stars attending the wedding included Venus and Serena Williams, Eva Longoria, Michael Bay, M. Night Shyamalan, Marc Anthony, Gordon Ramsay, and more A-listers.
Snoop Dog and Fat Tony also joined as wedding DJs. Unfortunately, Elton John - Brooklyn's godfather, was unable to attend the wedding due to clashing dates for his Yellow Brick Road tour.
The fashion was incredible
Being well-known fashion icons, Brooklyn Beckham and Nicolas Peltz's wedding ceremony looked just like a professional model runway. While Victoria Beckham was elegantly dressed in a slinky silver gown and a luxurious necklace, the bride opted for a splendid gown uniquely tailored for her by the Italian designer house Valentino. Despite being a revered fashion designer herself, Victoria Beckham was 'fully supportive' of Peltz's decision to wear Valentino for her bridal dress.
In an Instagram post by Victoria Beckham, Brooklyn and his two brothers, Romeo and Cruz, wore a one-button black suit jacket with black bow ties. However, unlike his siblings, Cruz chose an offbeat white and green striped tea, which is different from the Beckhams' tradition of wearing plain ties in formal events.
Commenting on the trio's classic look, famous fashion designer Kim Jones told Vogue:
I love the fact all the Beckham boys express their personalities in the suits they chose.
In yet another break from the norm, Nicolas Peltz asked her brother Brad Peltz, who is a professional hockey player, to be her man of honor in the lavish ceremony.