The legend was fifth for the most appearances ever for Chelsea during his two illustrious stints at the London club.
In a heartbreaking loss for the football community, former Chelsea and Arsenal star John Hollins passed away at the age of 76. Hollins had a distinguished career, representing several clubs and making an impact on and off the field.
His son, Chris Hollins, a BBC star and Strictly Come Dancing winner, paid homage to his father, highlighting his exceptional qualities both on and off the field. He wrote on Twitter: 'My hero, best friend and dad left us today. He was so modest but I will say it.'
He added:
'He had so many stories, but he always told us he just loved running out at the Bridge and wearing that famous blue shirt. We will miss him as a husband, a father and grandfather and will always be proud of what he achieved in the game.'
A legendary career with the Blues
According to The Evening Standard, John Hollins began his football journey at a young age, signing for Chelsea at the tender age of 15. He quickly made his mark and went on to become an integral part of the club's success during the '60s and '70s. Hollins played a vital role in Chelsea's trophy-laden era, contributing to their triumphs and earning a special place in the hearts of the fans.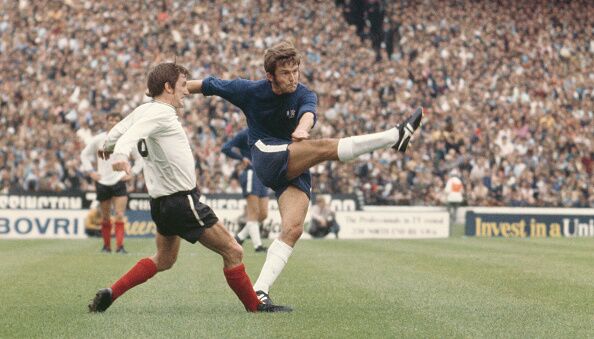 Hollins had two stints with Chelsea, making a total of 592 appearances and scoring 64 goals. His time at Chelsea saw him win the League Cup in 1965 and the FA Cup in 1970, cementing his place in the club's history. Hollins' achievements earned him a spot as the fifth-highest appearance holder for Chelsea, standing alongside legendary figures like Ron Harris and Frank Lampard.
In addition to his achievements with Chelsea, Hollins also had successful spells with other London clubs. He made over 100 appearances for both Queens Park Rangers and Arsenal, leaving a mark on their respective histories. He played a crucial role in Arsenal's journey to the European Cup Winners' Cup final in 1980, where they narrowly missed out on the trophy.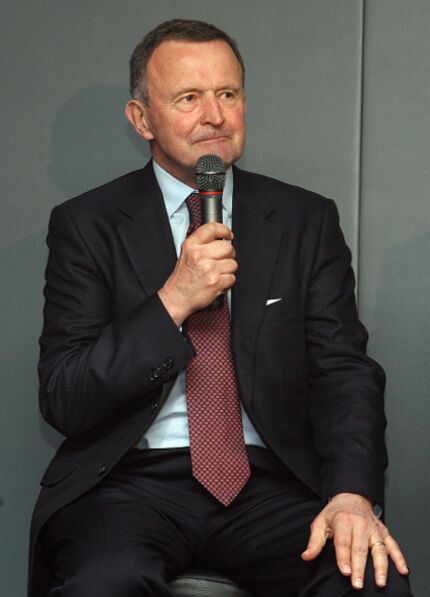 Following his illustrious playing career, John Hollins ventured into management, returning to Chelsea as the club's manager in 1985. After an unsuccessful title charge in Hollins's first year at the helm, Chelsea would lose form and by March 1988, after a four-month winless run, Hollins was sacked.
Hollins would manage a few more teams across the English football leagues until 2008 including Stockport, Crawley and Weymouth.
Tributes from the football world
Upon hearing the news of John Hollins's passing, tributes poured in from various sources.
Lord Daniel Finkelstein, paying tribute to John Hollins on the Chelsea website, referred to him as a 'hero to the fans' and a personal inspiration. Finkelstein wrote on behalf of Chelsea owners and directors:
'We were so sorry to hear of the death of John Hollins. He was a hero to the fans of this club, and very much that to me. He was at the heart of one of Chelsea's greatest teams and, as well as contributing to its trophy success, he expressed its spirit. He lifted up the team with his play and lit up the Bridge with his smile.'
Arsenal also paid homage to Hollins, acknowledging his impact during his time with the club. Notably, he was named Arsenal's Player of the Year in the 1981/82 season and played a crucial role in the team's journey to the European Cup Winners' Cup final in 1980.
Read more:
⋙ Tottenham fitness coach Gian Piero Ventrone dies aged 61
⋙ Former England international David Armstrong dies aged 67