Former Take That star Robbie Williams has come to terms with the fact that his hair is too thin and will be lost even more as he was refused a transplant.
According to Mirror, Robbie Williams, who was a member of the pop boy band Take That, is undergoing a period of uncontrollable hair loss after various treatments to nourish it didn't take off. Despite attempts for hair transplants and costly follicle growth injections in the past, the 48-year-old singer has now accepted that his hair is too thin for any further intervention.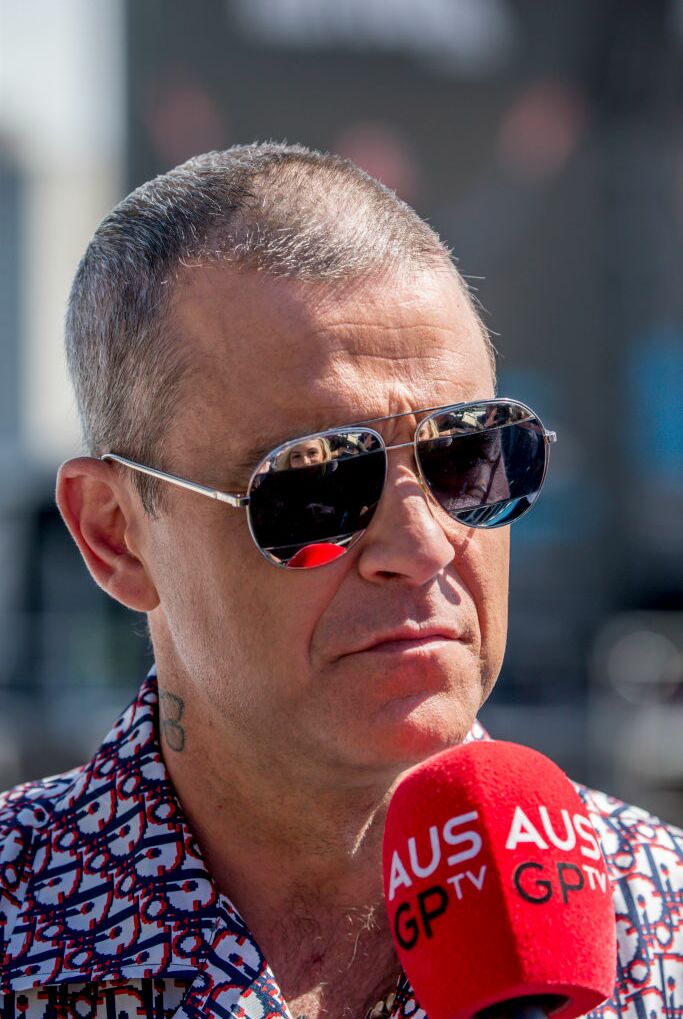 In the UK, hair loss among men is one of the most popular conditions, especially for old people. According to Yahoo! News, one-third of men over 30 are already suffering from hair loss, and the figure rises to around 80% for elderly people under 70 in the UK. The traditional treatment method for his embarrassing and inconvenient condition includes using Finasteride, hair transplant, and steroids.
Back in the 90s, Take That took the world by storm not only with their hits but also with the boys' irresistible charm. Most notable among them was Robbie Williams, who was voted the Smash Hits Poll Winners 'best haircut'.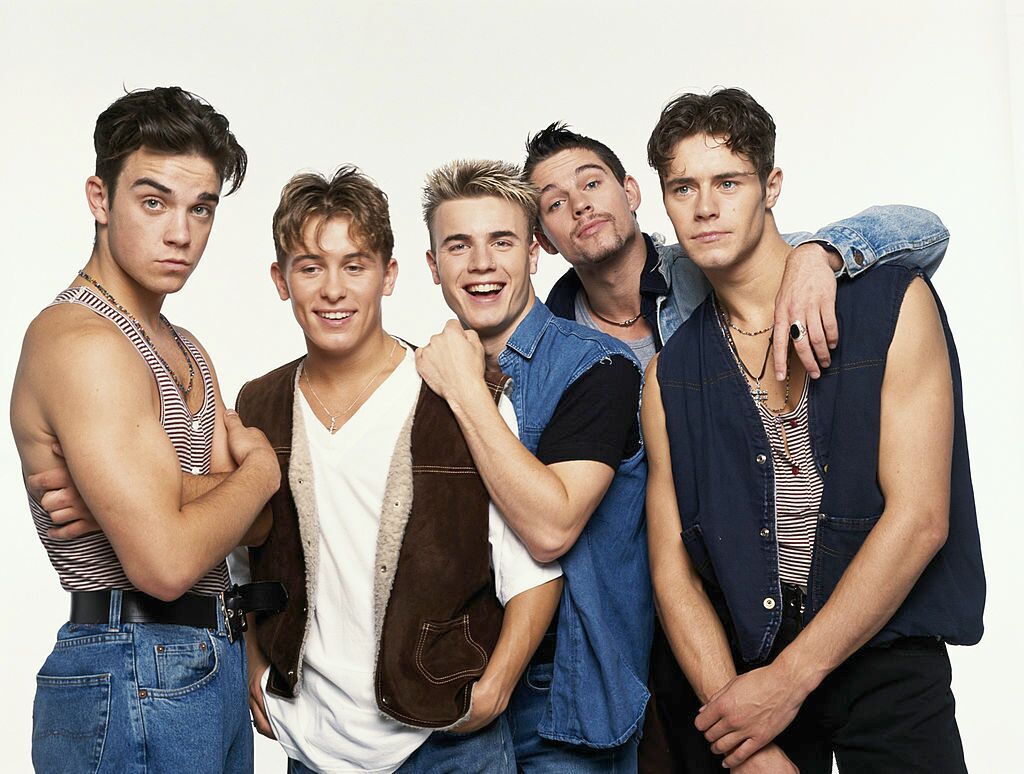 Speaking to Zoe Ball on her BBC Radio 2 breakfast show, Robbie admitted that those heydays were gone and now there's pretty much nothing he can do to regrow his hair:
'No one will give me a thatch job [hair transplant] because they say my hair is too thin.
The Angels singer joked to host Zoe Ball: 'We've both lived long enough to see me losing my hair.'
He added:
'I can't take any pills because they depress me. I'm just going to have to embrace Robbie Williams losing his hair.'
This is not the first time Williams has revealed his ongoing battle with hair loss. Earlier this year in an interview with The Sun, Robbie claimed that he has tried various treatments, including a hair transplant and expensive follicle growth injections in 2013 but seven years later, his hair still continues to be thinner and thinner. The star even thought of undergoing another transplant but his hair has been deemed too thin for any further procedure.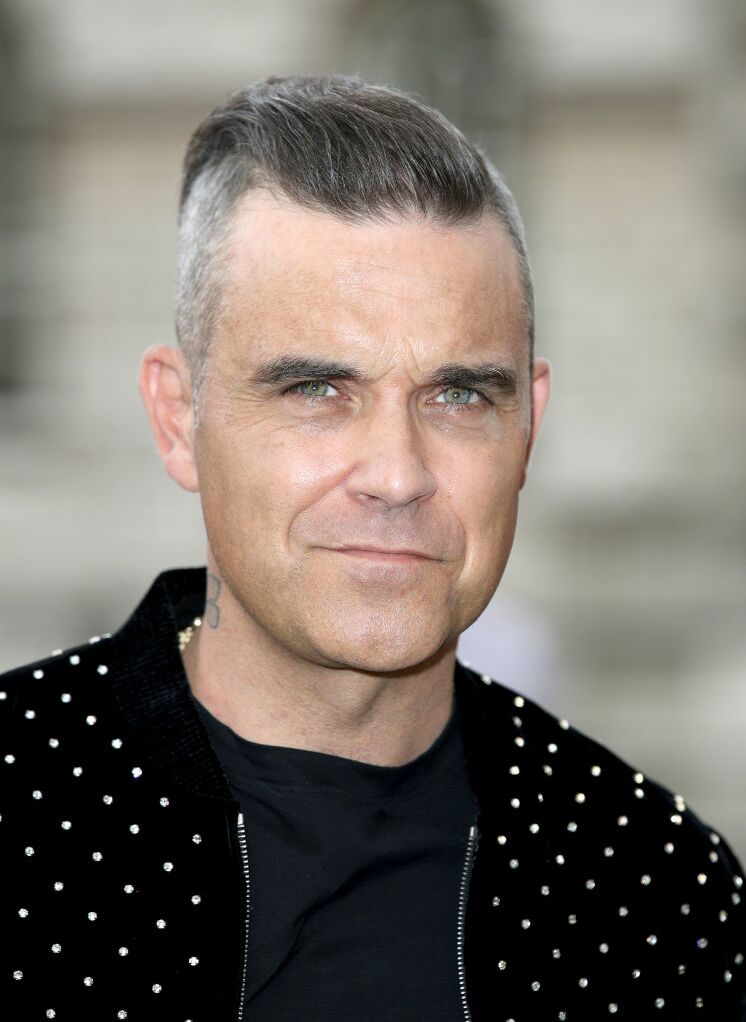 Williams also shared that the two hair growth-stimulating surgeries, which 'cost the same price as my grandma's house', just couldn't improve his condition as desired:
'Nothing has happened. We are now seven months in and nothing has happened. You cannot tell.'
The Rock DJ singer also playfully compared his head to a 'baby bum' and described how he felt the public was perceiving a famous person like him:
'I am losing my hair. When light shines on the top of it, it becomes like a baby's bum. When I am on stage and there is a 40-foot screen of me at the back and I am giving it the big 'un and doing the sexy, and I am looking behind me — there is this guy with a double chin and no hair.'
The father of five revealed that he is thinking about wearing a wig for his tours given the failure of previous hair treatments. He told The Sun:
'I'm thinking of getting a hairpiece. There are these great wigs that you can get now, you have to shave all your hair off and then you have it placed on with glue and it sticks on for a couple of weeks.'
Williams's revelation came ahead of his upcoming tour across the UK and Ireland. The tour will begin in London in October and end in Dublin one month later. In an interview with the Telegraph, the star also teases his thirteenth studio album XXV, which will be out on September 9, and brings back his Take That day to the 'guitar-based songs', as he describes.
Aside from music, Williams is also set to appear in a biopic about his life, Better Man. The film is directed by director Michael Gracey, who's famous for his works in The Greatest Showman (2017) and Pink: All I Know So Far (2021).