The legendary rock star said he would love to collaborate with his son Jack on a bizarre project that involves UFO and aliens.
Ozzy Osbourne, the legendary rock icon renowned for his spine-tingling hits like Crazy Train and Paranoid, is no stranger to the spotlight. His musical journey began as the frontman of BLACK SABBATH, where he co-crafted the anthem of a generation. His solo career catapulted him to stardom with classics like Mr. Crowley. But beyond the music, the world knows him as the patriarch of The Osbournes, a reality TV phenomenon that gave audiences an unfiltered glimpse into his family's life.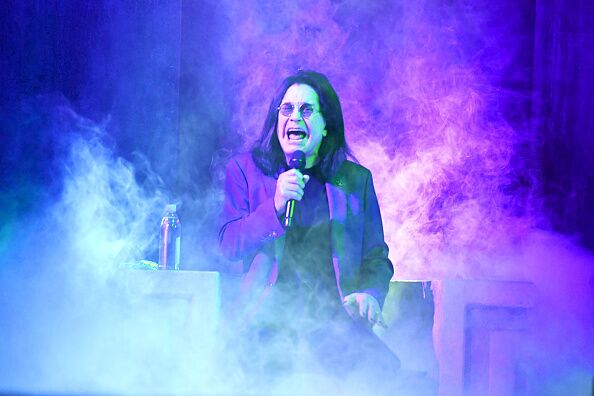 Now, Ozzy Osbourne embarks on a new quest—one that delves into the mysteries of the cosmos. He's set his sights on alien hunting, driven by a newfound fascination with UFOs and extraterrestrial life.
The curious rocker's quest
While Ozzy Osbourne and his son Jack have ventured across the United States in pursuit of elusive ghosts, they are now setting their sights on an entirely different realm of the paranormal – UFO sightings. The star said of his ambition:
'I wouldn't mind to do something with Jack again. There needs to be some new stuff. There is some pretty convincing stuff out there. The only thing about all this UFO stuff is that you would think somebody would have seen one.'
Ozzy, whose stance has evolved from skepticism to full-fledged belief in the existence of aliens, is keen to delve deeper into this captivating subject. He is intrigued by the substantial body of evidence supporting the idea that UFOs have had encounters with military fighter planes, reports The Express. He said:
'I was a non-believer but I am leaning towards that (being real) now. And the reason why they do not tell us is because if they told us about other things on other planets is that would be f*** the religions and everything up. They all cannot be false.'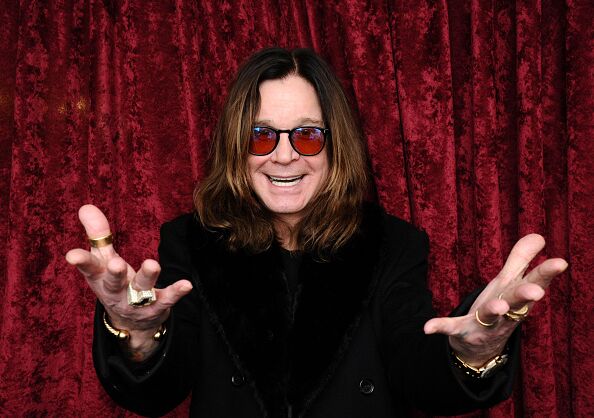 During his quest for answers, Ozzy Osbourne ventured to the infamous Roswell crash site, a location shrouded in mystery where UFOs are believed to have touched down in the 1950s. However, his firsthand experience left him underwhelmed, as he described the site as nothing more than a desolate field.
'I went to the Roswell crash site. We were driving across flat land and fields for hours and it was just another field. We could have pulled up to the side of any road. It was just another field. There was nothing there. I found spoons.'
Ozzy Osbourne's burgeoning interest in UFOs extends beyond idle curiosity; he firmly believes that governments worldwide are reluctant to disclose the truth about alien life due to the potentially profound consequences for religious beliefs and societal order. The Prince of Darkness told The Express:
'There is a lot coming out now and there is stuff that they are releasing now. The film of the fighter pilots. I mean it's f***ing real, have you seen these things?'
The Osbournes podcast returns
In addition to his newfound obsession with UFOs, Ozzy Osbourne and his family are making waves with the revival of their beloved podcast, The Osbournes.
Originally launched in 2018, the second season of this engaging podcast will consist of 20 episodes, available in both video and audio formats. The diverse array of topics for discussion includes 'everything from romance to true crime.' As per Blabbermouth, Ozzy himself will host individual episodes in which he shares anecdotes and insights spanning his career with BLACK SABBATH, his culinary preferences, and his contemplations regarding extraterrestrial life.
The Osbournes Podcast is a spinoff series of The Osbournes series. The Osbournes, a groundbreaking MTV series from 2002 to 2005, became MTV's highest-rated original program ever. This 'fly-on-the-wall' show offered an intimate glimpse into the lives of Ozzy, Sharon, Kelly, and Jack Osbourne. It documented Sharon's cancer battle and Kelly and Jack's struggles with substance abuse, making it a pioneering reality series. Its success led to numerous imitations like Gene Simmons Family Jewels and Growing Up Twisted, following other celebrities and their families.
Read more:
⋙ Gino D'Acampo's return to This Morning was wilder than expected
⋙ Doctor Who: This famous Doctor is returning to the series
⋙ Sharon Osbourne spills King Charles's surprising reaction to her swearing in front of him