Craig Revel Horwood has been an indispensable part of Strictly Come Dancing since the show first premiered in 2004, but his future has been decided.
As the glitzy ballroom extravaganza returns for its 21st series, fans eagerly anticipate both the breathtaking performances and the spirited critiques from the esteemed panel of judges. However, amid the anticipation for the 21st series, a recent decision made by one of the show's beloved judges, Craig Revel Horwood, has sent shockwaves through the dance community.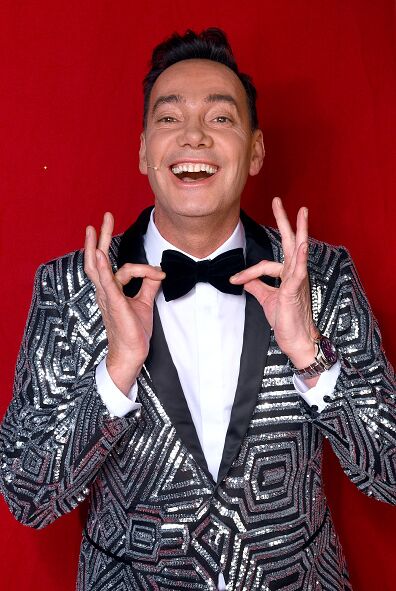 When is Craig Revel Horwood stepping back?
As per The Daily Star, Craig has been a judge on the BBC ballroom show since it started in 2004, making him the only person to have appeared in all 20 series of the show.
The celebrity dancer, known for his sharp wit and candid critiques, has recently hinted at the possibility of bidding farewell to the popular BBC dance competition in 2025. The star, who is currently 58 years old, shared his aspirations to 'hang up his shoes and enjoy life' upon reaching the milestone age of 60, indicating that the upcoming series in 2024 might be his last appearance as a panellist on the show.
In response to questions about whether he ever contemplates taking a break from his hectic career, Craig Revel Horwood responded with clarity about his future plans. He explained:
'I'll do that when I'm 60, hang up my shoes and enjoy life. But I'm working hard while I can, especially as I love what I do. It keeps me on my toes, darlings!'
Craig's picks for this year Strictly winner
Despite the potential changes on the horizon, Craig Revel Horwood expressed his enthusiasm for the upcoming 21st series of Strictly Come Dancing. He acknowledged the impressive presence of 78-year-old Angela Rippon, the oldest contestant ever to grace the Strictly dance floor, stating:
'Angela Rippon is our oldest ever contestant. I've seen her work-out videos and she's very good! It will be tough for her, though, on her body. As you get older, you get all the aches and pains.'
However, Craig didn't seem overly optimistic about everyone in the lineup. He cast doubts on the dancing prowess of current bookmakers' favorite Bobby Brazier, a 20-year-old model, suggesting he might possess 'two left feet.' Additionally, he anticipated some awkwardness from 26-year-old Zara McDermott, a former Love Island contestant making history as the show's first-ever participant from that reality series.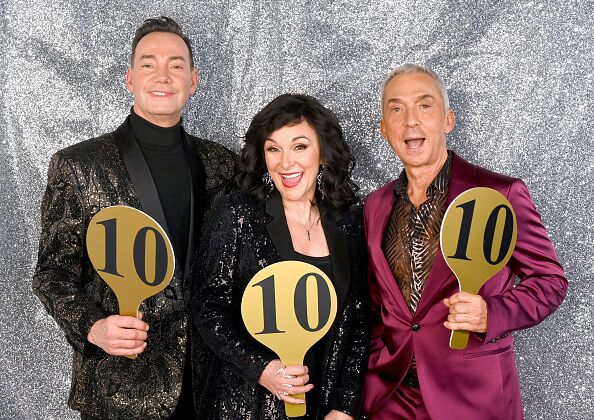 Nonetheless, Craig Revel Horwood anticipates that ex-EastEnders actor Nigel Harman, 50, and former Family Fortunes host Les Dennis, 69, will infuse the competition with a dose of humor and entertainment. He told Best magazine:
'I'm looking forward to seeing Nigel Harman; he's been in musicals, so he could bring the comedy aspect. Les Dennis is going to be hilarious, isn't he? My prediction is that he'll surprise people, and that EastEnders' Bobby Brazier will have two left feet. Ex-Love Islander Zara McDermott I feel might be a bit awkward, too. Time will tell! Actress Amanda Abbington, I think, will act her way through it by connecting with the audience and showing all the emotion.'
Craig Revel Horwood's hints at a potential exit from Strictly Come Dancing aren't entirely surprising. In the past, he has playfully threatened to leave the show if asked to tone down his famously candid and critical comments. In 2019, he asserted:
'Every year I get told to tone it down, and I don't listen. Of course, I won't be toning it down this year. I'm going to be just like I've been for 16 years. I'm not changing for anyone, if that's the case, I'd rather not judge it. It will never work, darling. I've got too much of a big mouth.'
Read more:
⋙ Strictly Come Dancing partners have been leaked
⋙ Strictly's oldest contestant Angela Rippon can do the splits, Shirley Ballas reveals
⋙ Two EastEnders legends set to appear on upcoming series of Strictly Come Dancing
⋙ Gordon Ramsay's daughter Holly confirms relationship with Strictly star