The Blink-182 drummer was admitted to hospital for an unknown health issue on Tuesday, whereas his close friend MGK and son Landon Barker partied the night away in NYC. His illness came just over one month after his wedding with reality star Kourtney Kardashian.
Travis Barker is a well-known drummer, musician and producer, currently playing as the lead drummer in the American rock band Blink-182. The American drummer has been recognized as one of the most talented and creative drummers in the music industry, with hit songs such as I Think I'm OKAY and Violence. According to Sunsigns, in the past, the rock star had been involved in drug abuse multiple times and had to take prescription pills to maintain mental stability.
He has been struggling with mental issues
His unstable mental health and other physical issues are set to loom large as the Blink-182 star was hospitalized on Tuesday after suffering from a mysterious medical issue. According to Dailymail, Barker was first taken to the local West Hills hospital, where doctors deemed his conditions serious enough to rush him by ambulance to Cedars Sinai Medical Center. His wife, media personality Kourtney Kardashian followed behind the ambulance in her Range Rover. A source told E!News:
'He was in extreme pain yesterday, and he and Kourtney were both really worried. It was to the point where he could barely walk.'
In order to shield herself from the paparazzi, Kourtney wore an all-black outfit and had her face covered with the hood of the sweatshirt. Photos from Dailymail showed that Barker was also dressed all-black when being wheeled to the medical center. While his current conditions haven't been confirmed, sources from TMZ claim that the rock star suffered from pancreatitis, whose symptoms include nausea, intense stomach pain, and vomiting.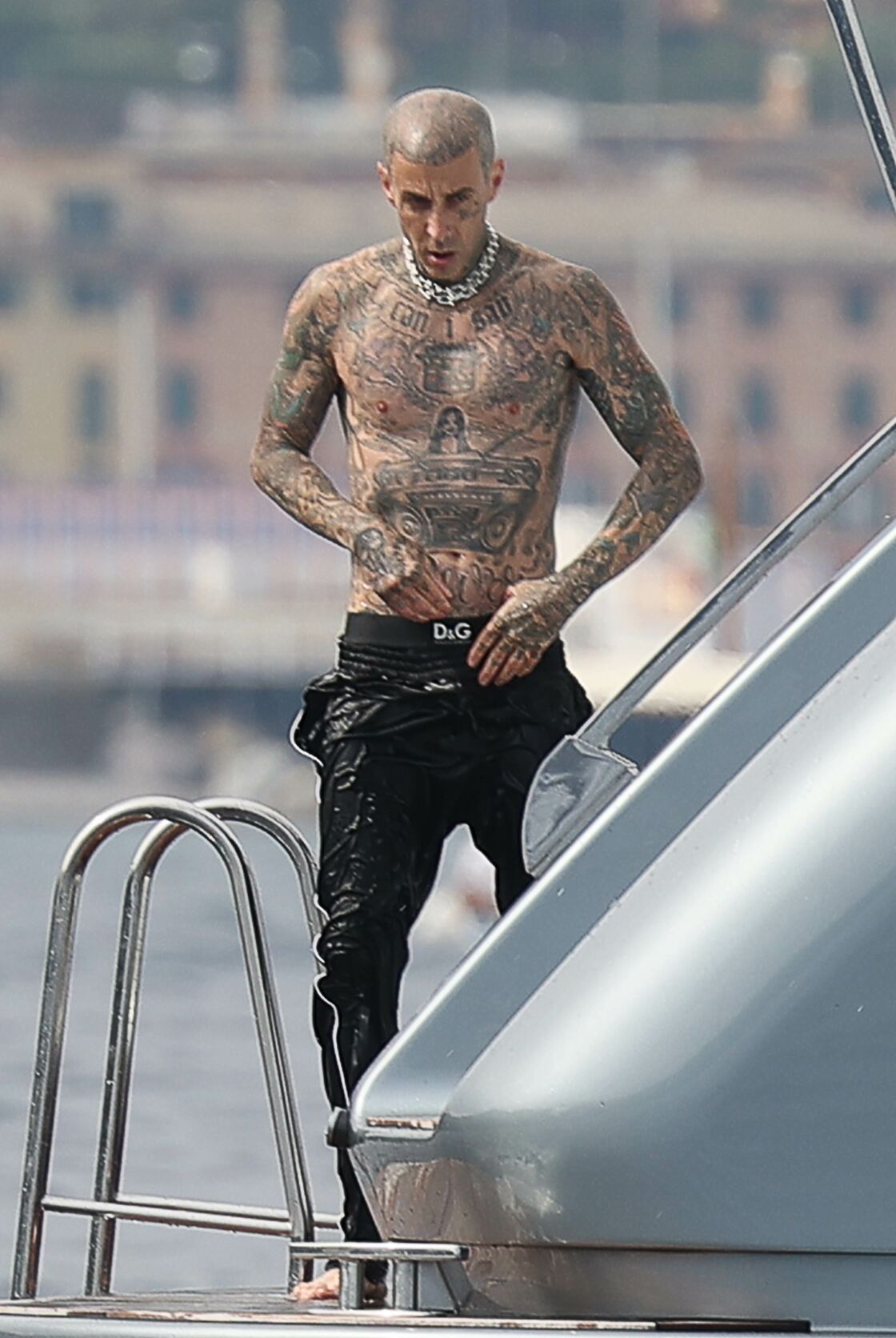 The mysterious illness came just hours after Barker cryptically tweeted 'God Save Me' on his account on Tuesday morning. While it remains unclear what the rock star was hinting at, the tweet sparked support and encouragement from his fans. One account tweeted:
'God save the greatest drummer (arguably the greatest musician) of all time. He's too young to die. He just started his marriage and he is happy. Please don't steal him from his wife, and his children. This guy deserves your grace lord, and we know you know that. Amen.'
According to Mirror, the 46-year-old star's hospitalization came only one month after he exchanged vows with his wife Kourtney in a lavish wedding ceremony in Portofino, Italy. The couple has been vocal about their intention of pregnancy, which was documented in season 1 of The Kardashians. Despite having no children together, they are living with Kourtney's own children - Mason, Reign, Penelope, and the drummer's son Langdon Barker and daughter Alabama Barker.
Barker's daughter was worried about his illness
Following Barker's hospitalization, his daughter with ex-wife Shanna Moakler shared a photo of the rocker in hospital, asking his fans to 'Please send your prayers'. In the photo, the teenager was holding her father's hands as he rested in the hospital bed, his face hidden. While the post was deleted shortly after it was published, the news spread like wildfire on social media. Fans were left wondering whether Barker's conditions had taken a serious turn given his daughter's post.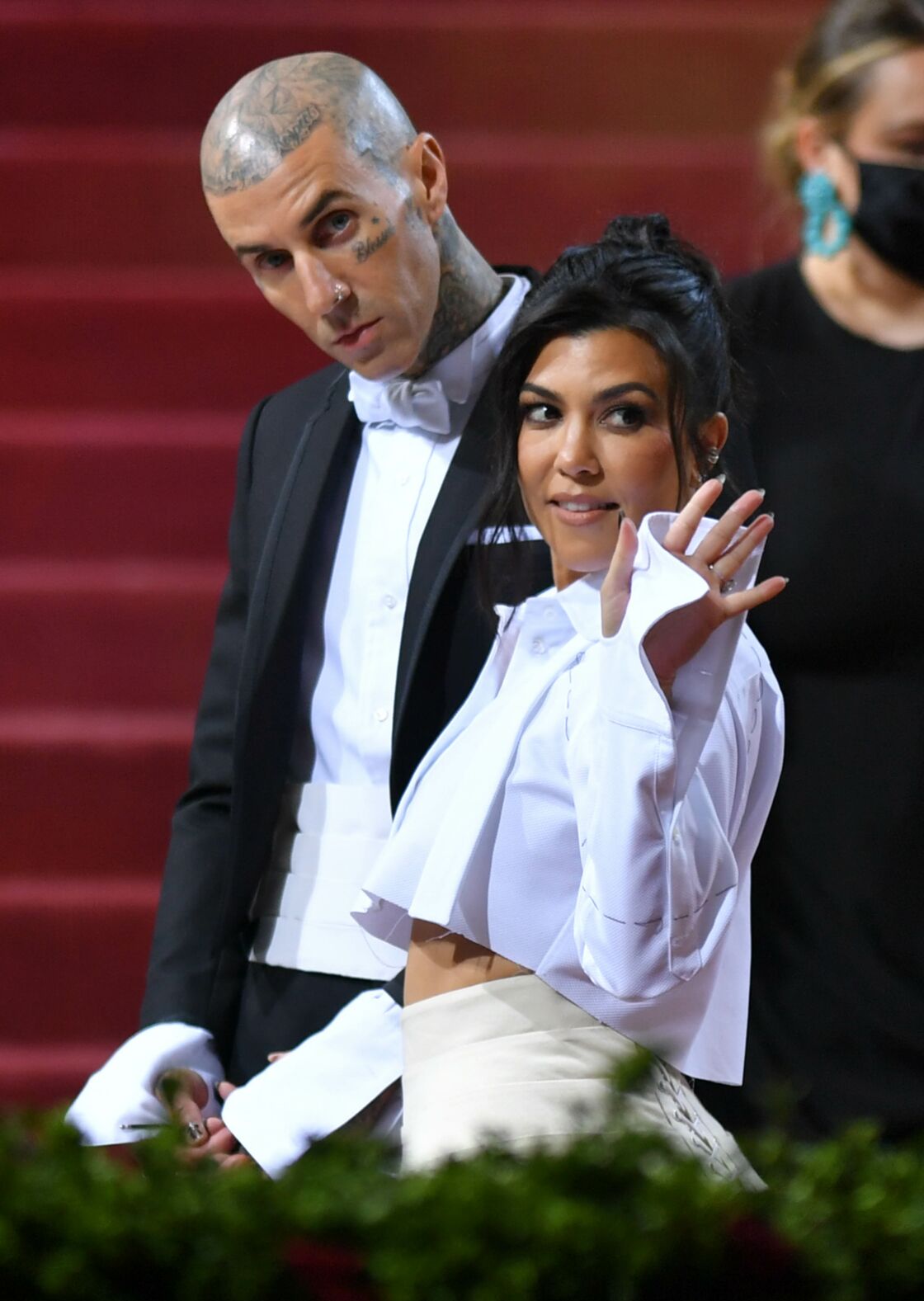 Aside from the 16-year-old girl, Barker's family members haven't made any statement concerning his condition.
According to Marca, his son, Langdon Barker, even spent the night rocking the stage of the Madison Square Garden in New York with Travis' best friend, MGK, before joining an after-party at Catch Steakhouse. The party also witnessed high-profile appearances such as Megan Fox, Avril Lavigne, Mod Sun, and Landon's girlfriend Charlie D'Amelio. Hours after news about his father's hospitalization flooded social networks, the Bloody Valentine singer posted on Instagram some photos recapping his performance with MGK but at no time has addressed his father's illness.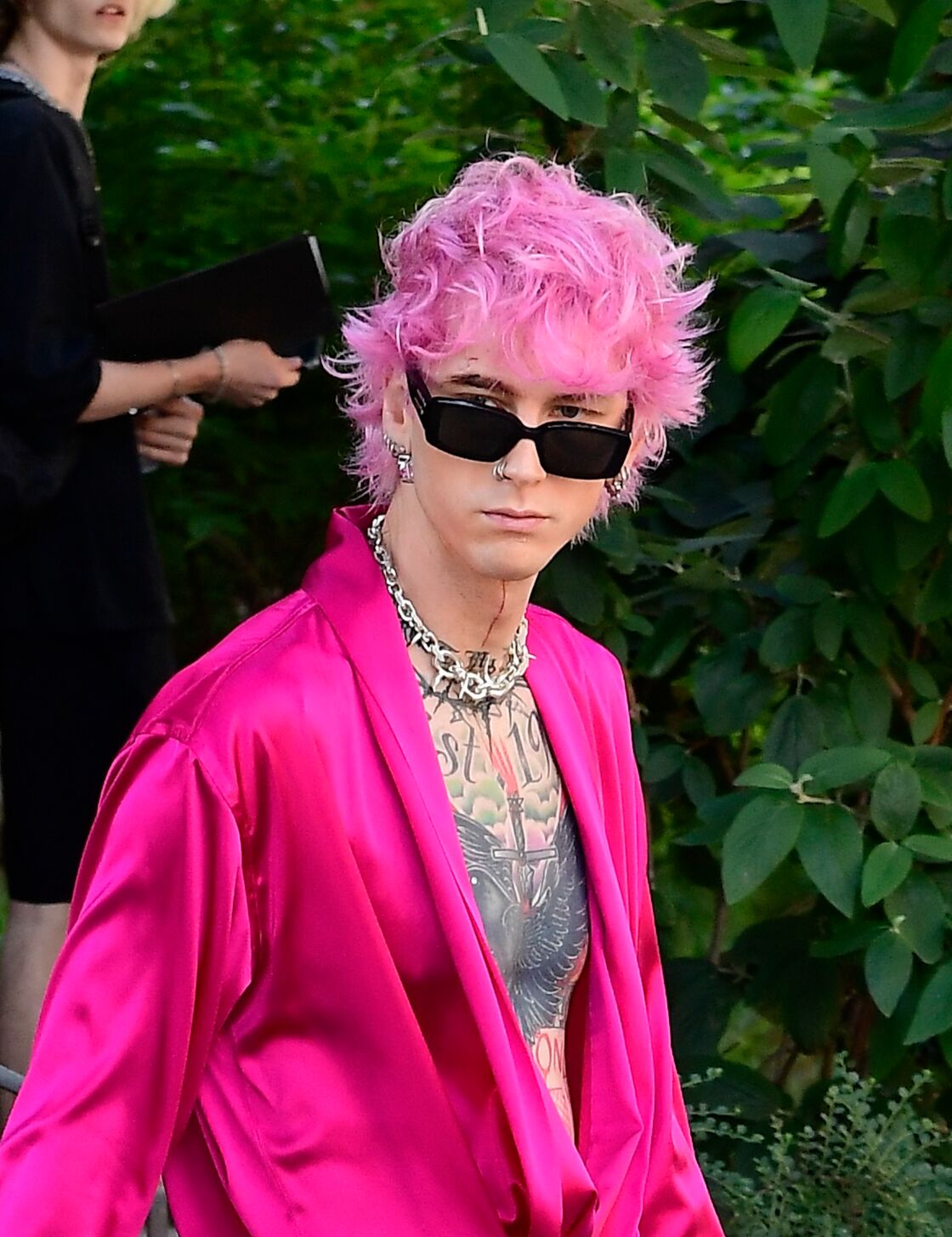 This is not the first time Travis Barker's health conditions are in jeopardy. Back in 2008, the drummer magically survived a plane crash. However, as one of the two only survivors, he suffered from the survivor's guilt and underwent severe post-traumatic stress disorder (PTSD).