Former Manchester United star admitted he barely watched an episode of the reality dating show Love Island, banning his wife from mentioning any bad stuff from the show despite his daughter Gemma starring in it.
Love Island is running its eighth consecutive season, with the season 2022 becoming ITV's most-streamed title of the year so far. This year, fans of the reality dating show are delighted with the grand return of the much-loved Casa Amor challenge, with the segment airing on Friday, July 1. Among the contestants, including the original ones and the Casa Amor's newcomers, Gemma Owen has been drawing a lot of attention as one of the two celebrity offspring in the show, alongside Ronan Keating's son. However, a pal of Michael Owen revealed that the former football star had been indifferent to Love Island despite his daughter starring in it. Here's everything you need to know about Gemma Owen and why her famous father refused to watch Love Island.
Who is Michael Owen's daughter Gemma?
As Gemma is making a name for herself in the popular show, fans have been raising questions about her life outside the villa. Born on May 1, 2003, Gemma Owen is the eldest child of former England football player Michael Owen and his wife Louise Bonsall. While the 19-year-old did not follow in her father's footsteps as a footballer, she actually pursues a professional career in sports.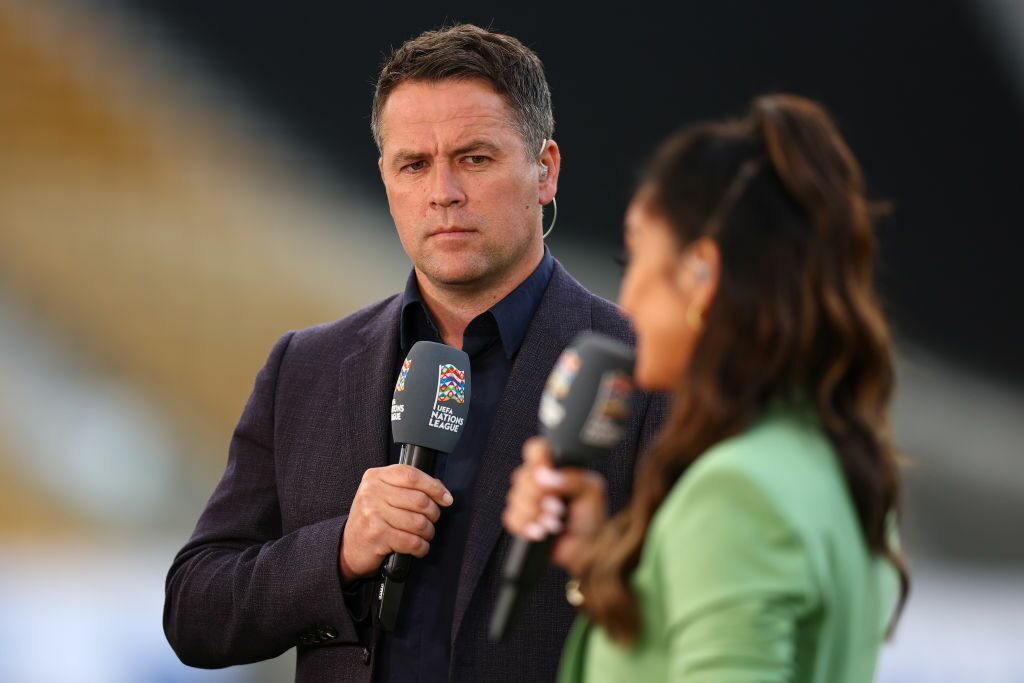 According to The Sun, Gemma is a prominent international dressage rider, having competed on the world stage representing Great Britain, with 38 international starts. At a very young age, Gemma has already traveled around Europe to participate in big arenas. While she's still a pony and junior rank athlete, Gemma's sporting CV is bound to glitter with more achievements in the future as the daughter of Michael Owen embarks on more senior competitions.
Gemma is a popular contestant on Love Island
Given her father's reputation and her own fame as a professional dressage rider, it's no surprise that Gemma has been one of the most talked-about contestants since she joined Love Island in 2022. In a pre-villa interview with Love Island, Gemma introduced herself as a 'very competitive' individual, saying:
'I would say I'm very competitive. [When it comes to relationships] I will always go for what I want.'
In the first episode of the Casa Amor challenge on Friday, Gemma was seen having a chat with Jack Keating, son of famous pop star Ronan Keating, in which the pair talked about their celebrity fathers. Jack is among the six new boys from the Casa Amor challenge, who will try to cause trouble to the original contestants' relationships. Gemma also revealed her close father-daughter relationship with Michael Owen during the conversation. When asked by Jack about her father, Gemma said:
'Yeah I'm super close to my dad as well. It's like a love/hate relationship between me and my dad. Our personalities are just so similar like we're either getting on like a house on fire or we're clashing.'
Michael Owen barely follows his daughter's appearance on the show
According to Mirror, a friend of Michael Owen revealed that he hardly watched Love Island, including the episodes with Gemma starring in. The same source told Dailymail:
'Michael has barely watched the show as he has been quite busy over the past few weeks.'
While Michael's wife has been keeping him posted with the latest news from the show, it's revealed that Michael banned her from mentioning any of the 'bad stuff' from the show. And while the former footballer was 'massively proud' of Gemma's appearance on the show, he was concerned that Gemma would be doing things out of character to finish as the winner and he would be 'relieved' when Gemma's home. According to Metro, Gemma is a highly competitive contestant who will go to great lengths to get what she wants.
'He knows she is incredibly ambitious which has left him a bit anxious that doesn't lead to her doing stuff to win the show that she might otherwise normally have stepped back from.'