The legendary ESPN broadcaster revealed that he's been diagnosed with a new cancer, marking his third bout with cancer in two years.
In a shocking turn of events, esteemed ESPN commentator Dick Vitale has found himself in the midst of yet another health battle. This beloved sports personality, known for his unparalleled passion and enthusiasm, has been dealt a devastating blow. Fans and colleagues alike are left in disbelief as this iconic figure confronts a new challenge.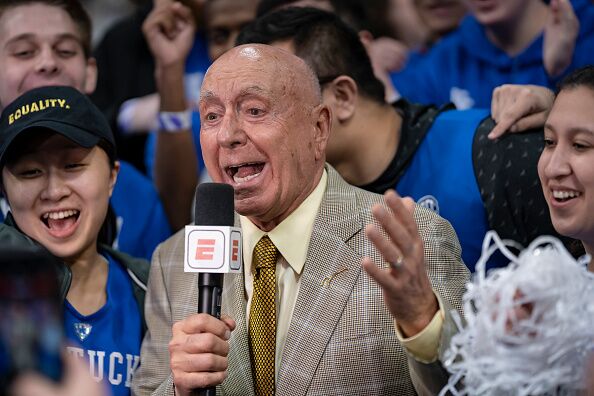 Dick Vitale is a revered figure in the world of sports broadcasting, known for his exuberant and passionate commentary. With a career spanning several decades, Vitale has become synonymous with college basketball coverage on ESPN. He has been a fixture on the network's broadcasts, providing expert analysis and colorful commentary during high-profile games and tournaments.
Vitale's struggles with cancer
As per TODAY, Vitale has revealed that he has been diagnosed with vocal cord cancer. The 84-year-old basketball Hall of Famer, who previously battled melanoma and lymphoma, took to his social media accounts on July 12 to share the devastating news with his fans.
In his tweet, Vitale stated: 'This is an update on my meeting today with Dr. ZEITELS. Though I was disappointed with the pathology report, I plan on winning this battle like I did vs. Melanoma & Lymphoma!'
According to Vitale, his doctor, Dr. Zeitels, has assured him of the high cure rate associated with this treatment, which will require 6 weeks of radiation. Vitale said in his statement:
'The tests on the tissues they removed showed that I have vocal cord cancer and will need 6 weeks of radiation to treat it. Dr. Z tells me that it has an extremely high cure rate, and that radiation, not more surgery, is the best path.'
Vitale thanked loved ones and fans again for their support, writing:
'Yes, your words of encouragement has really inspired me to give my best to win this 3rd battle with various cancers. I can promise that I will fight with everything I have to win.'
An arduous battle with cancer
This is not the first time Dick Vitale has faced the challenges of cancer. In the past, he courageously battled and overcame both melanoma and lymphoma, as per NBC News. The basketball Hall of Famer has become an outspoken advocate for cancer research and early detection.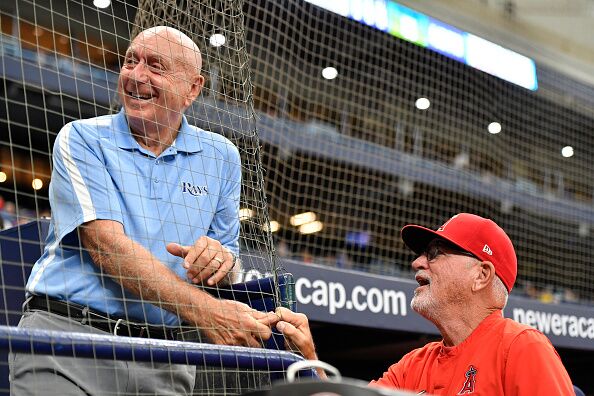 According to The Daily Mail, Vitale has used his platform to raise awareness about the disease and inspire others to prioritize their health. Through his active presence on social media, he documented the progress of his treatments and the subsequent recovery, providing followers with a glimpse into his journey. In 2021, after a long and arduous battle, he delivered the long-awaited news, announcing that he had triumphed over cancer and emerged victorious.
Reflecting on his previous battles, he stated:
'This terrible disease strikes so many of our loved ones, and it's now knocked on my door three different times. More research will continue to help in this fight.'
Read more:
⋙ TV presenter Huw Edwards is currently in hospital over troubles with the BBC
⋙ Fiona Phillips: New details about TV presenter's tragic condition have been shared
⋙ Madonna hit with serious health problems at 64, here's how she is doing now
⋙ Sarah Ferguson isn't the only person in her family who had cancer