Aleksandar Mitrovic was shown a straight red card after pushing referee Chris Kavanagh during Fulham's FA Cup defeat at Man United.
Fulham FC striker Aleksandar Mitrovic has been banned for eight games by the English Football Association (FA) for pushing referee Chris Kavanagh in the team's FA Cup loss against Manchester United.
Who is Aleksandar Mitrovic?
Aleksandar Mitrovic is a Serbian professional footballer who currently plays as a striker for Fulham FC. Mitrovic began his career in 2011 with Partizan Belgrade, where he scored 44 goals in 90 appearances. He later played for Belgian side Anderlecht and scored 36 goals in 69 appearances before joining Newcastle United in 2015.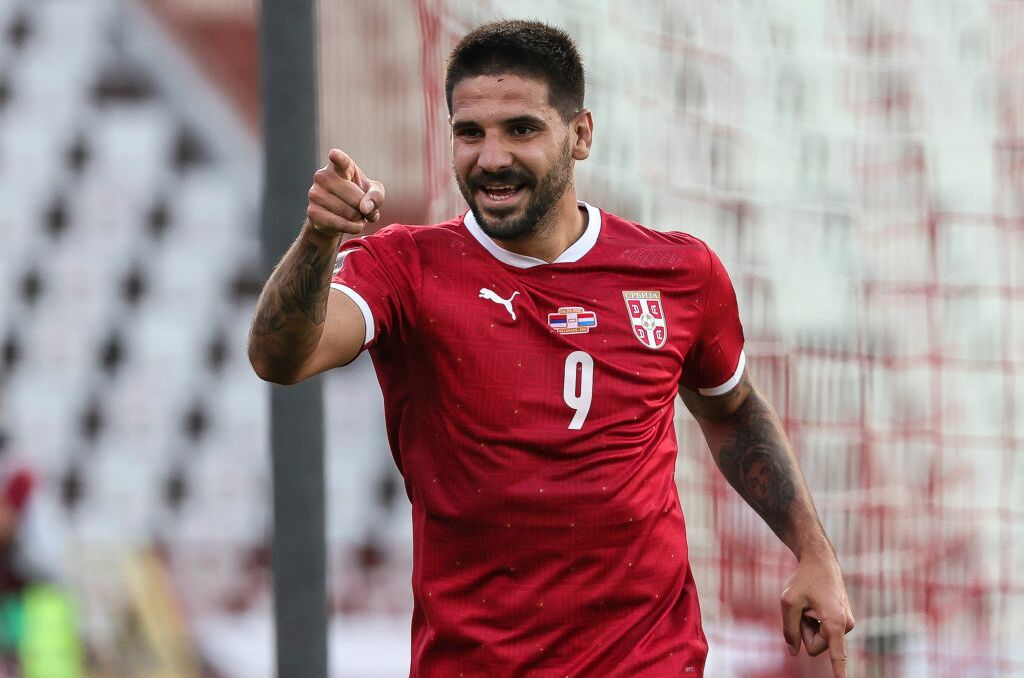 He spent three seasons at Newcastle and scored 17 goals in 72 appearances before joining Fulham in 2018. Mitrovic has scored 64 goals in 129 appearances for Fulham, helping the club secure promotion to the Premier League in the 2019-2020 season.
Despite his success on the pitch, Mitrović has a history of disciplinary issues, having been sent off on several occasions throughout his career. In the 2018 World Cup, he was sent off for a reckless challenge in Serbia's opening match against Costa Rica.
This year, the Serbian striker has been integral in Fulham's EPL performance, having netted 11 times and assisted another 1. However, his brilliant form has been halted after the recent red card incident.
Uncontrolled temper led to red card
Before the chaotic five-minute period that left them without a manager and two players down, Fulham had been leading Manchester United and dominating the quarter-final game. Mitrovic had scored the first goal for the away team, who were enjoying their time at Old Trafford.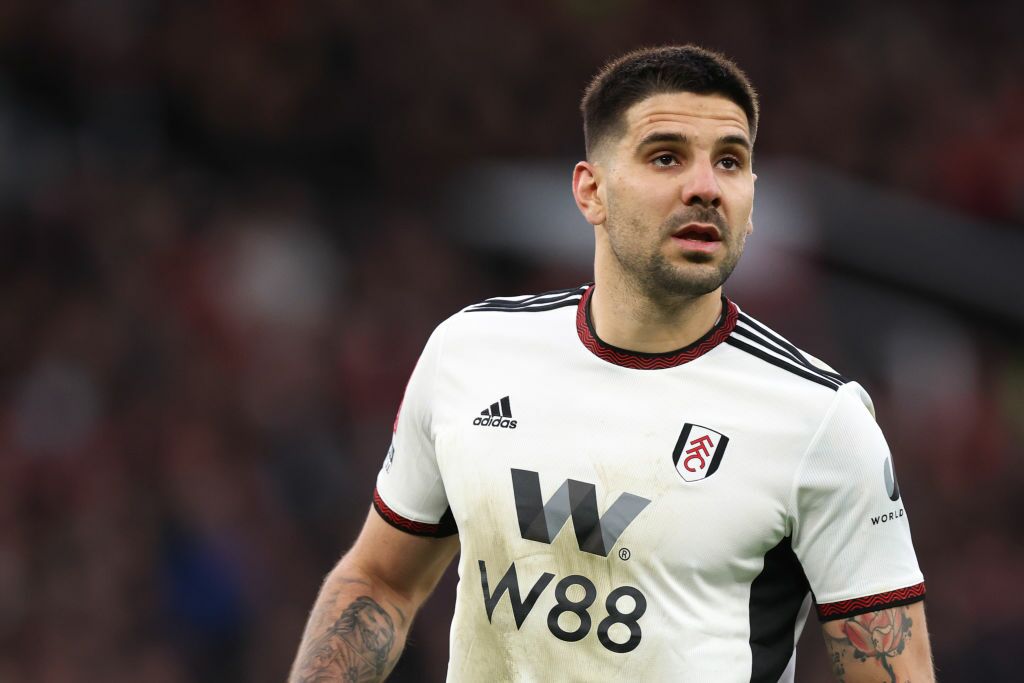 However, Willian's red card led to Bruno Fernandes equalizing through a penalty kick. Mitrovic then was given a direct red card by referee Chris Kavanagh for physically grabbing the official's arm while objecting to the rapid dismissals of Willian and coach Marco Silva. United took advantage of the situation, scoring a second goal just two minutes later thanks to Marcel Sabitzer, which put them in the lead.
The FA announced that an Independent Regulatory Commission issued Mitrovic with a three-match ban for violent conduct and an additional two-match ban and £75,000 fine for using abusive, insulting, and threatening language towards the match official. They said:
'The forward separately admitted that his behaviour and language after being sent off was improper, abusive, insulting and threatening, and the Regulatory Commission imposed an additional two-match ban and £75,000 fine [about $93,583].'
According to the CNN, the Regulatory Commission imposed a total of eight matches suspension on Mitrovic, one of which he has already served, and therefore, he will be unavailable for Fulham's next seven matches. Mitrovic initially denied the charge of violent conduct but later admitted his violent conduct.
The FA also sanctioned Fulham coach Marco Silva and the club for the team's conduct during the FA Cup loss against Manchester United.
The Regulatory Commission also imposed an additional £20,000 fine on Silva for questioning the integrity of the match official and bringing the game into disrepute. Fulham was also fined £40,000 for failing to ensure its players conducted themselves in an orderly fashion, reports Sky Sports.
Apologies from Mitrovic and Silva
Following the drama, both Mitrovic and Silva have issued their apologies. Mitrovic said in a statement:
'On a personal level, I regret my actions that led to me being sent off. I allowed my frustration to get the better of me, and how I reacted was wrong.'
The Serbian talisman continued:
'I was trying to get the referee's attention, but I appreciate that I should not have put my hands on him and I understand why he showed me a red card, my first in-game sending off for Fulham and my first since the 2015-16 season.'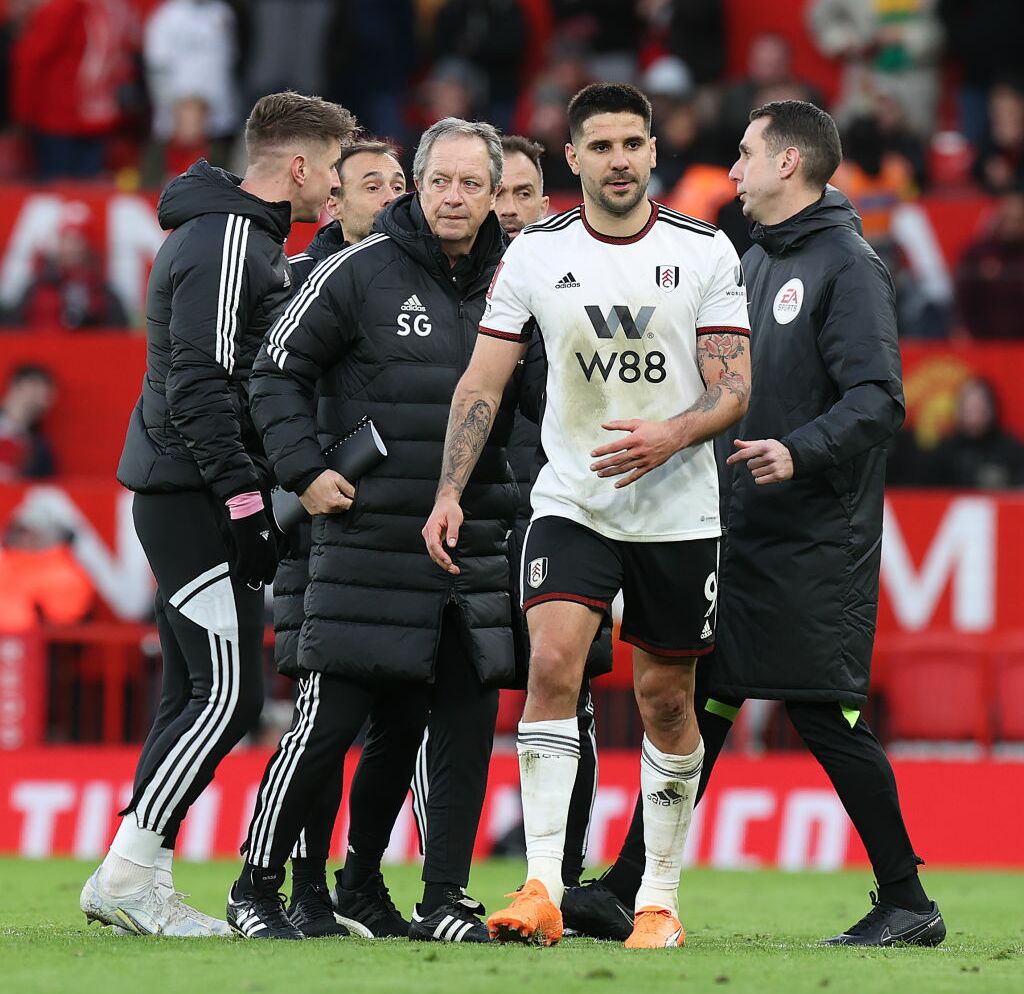 Meanwhile, his coach, Marco Silva also admitted that he used abusive and insulting words, gestures and behaviour towards the match referee, and insulting words, gestures and behavior towards the fourth official. The Portuguese coach said:
'I am sorry that I was not on the pitch to try to lead the team to what could have been an historic FA Cup semi-final at Wembley, but I am thankful for all the support I have received from Fulham fans over the last few days.'
Previous incidents of player misconduct
Mitrovic's behavior in the FA Cup quarter-final against Manchester United has drawn widespread criticism from fans, pundits, and fellow players. Former Manchester United defender Rio Ferdinand described Mitrovic's actions as 'unacceptable,' while former England striker Gary Lineker called for a 'strong message' to be sent to players who push referees.
According to the Guardian, Mitrovic's ban is not the first time a footballer has fallen foul of officials. In 2013, Luis Suarez received a ten-match ban for biting Chelsea's Branislav Ivanovic. In 1998, Sheffield Wednesday's Paolo Di Canio was given an 11-match ban for pushing a referee to the ground.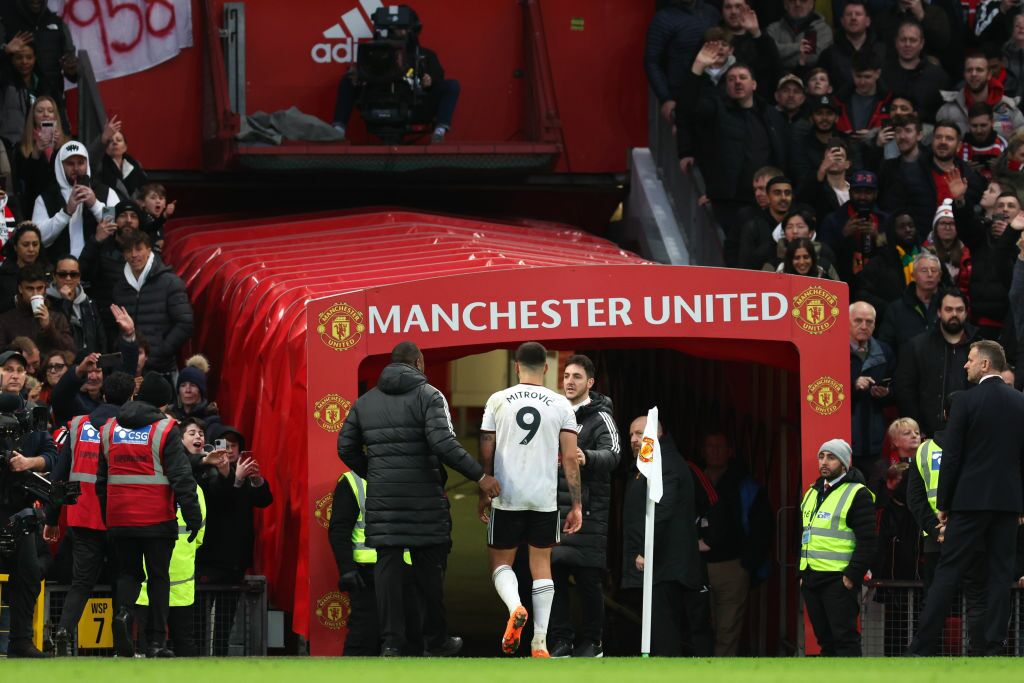 Meanwhile, the longest suspension to be issued out in English football was to ex-Manchester United star Enoch West. In 1915, he was given a life ban for match-fixing but the ban was lifted in 1945 - 30 years later - when he was already 59 years old, according to Sportsbrief.
Other notable incidents include Eric Cantona's kung-fu kick in 1995, which led to a nine-month ban, and Roy Keane's red card for stamping on Gareth Southgate in 1995, which led to a five-match ban.
Read more:
⋙ Graham Potter contract: Chelsea rips up world-record fee to get rid of head coach
⋙ Jack Grealish reveals his bizarre and pricy five-course meal after every game
⋙ Ben White's England future is clear after Arsenal star dropped from Gareth Southgate's squad