Ireland will be missing Garry Ringrose in the upcoming Six Nations clash against England as the country continues their dream of winning a Grand Slam on home soil.
On Sunday during Ireland's 22-7 Six Nations victory over Scotland, Garry Ringrose was carried off the field on a stretcher, which worried rugby fans.
Ireland had several injuries during the game, but Ringrose's departure seemed particularly unlucky. This was because the 28-year-old's head hit Blair Kinghorn's hip as he tried to stand up and then fell back down. Despite the injuries, Ireland kept their hopes for a Grand Slam on home soil alive heading into the final week.
Who is Garry Ringrose?
Garry Ringrose was born on January 26, 1995, in Dublin, Ireland. He is an Irish rugby union player who currently plays for Leinster Rugby and the Irish national team. Ringrose began his rugby career at St. Michael's College in Dublin, where he captained the school's rugby team, reports the Rugby World.
In addition to his domestic success, Ringrose has also been a regular for the Irish national team since making his debut in 2016. He has won 50 caps for his country and has been a key part of their recent success, including their Six Nations Grand Slam in 2018 and their win over New Zealand in 2018.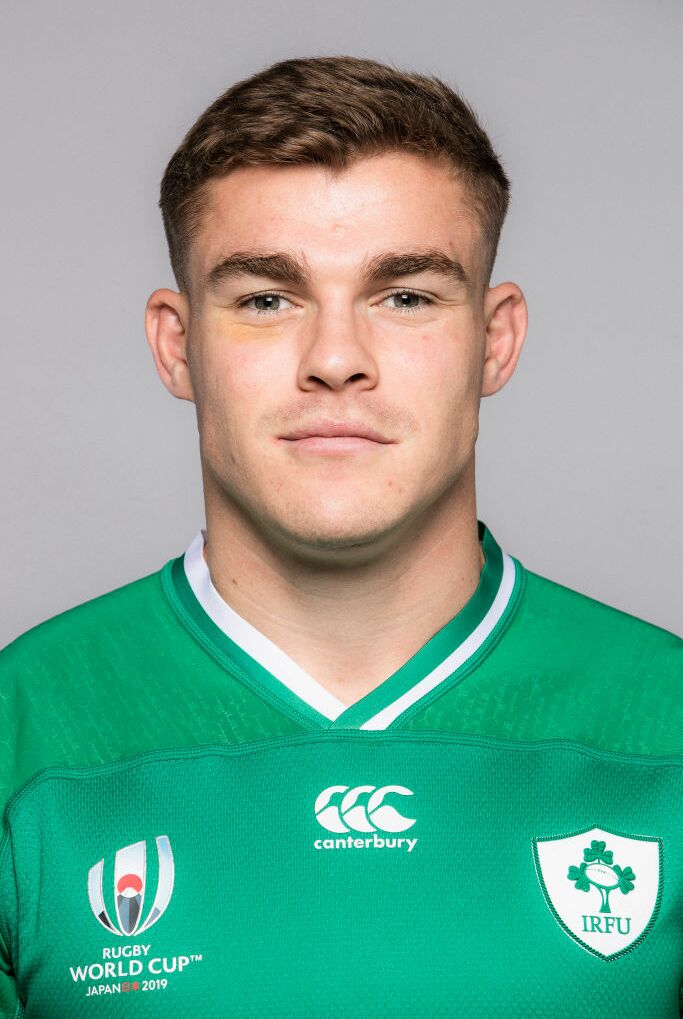 According to ESPN, Ringrose is widely regarded as one of the most talented young centres in world rugby. He has won numerous awards and accolades throughout his career, including the Nevin Spence Young Player of the Year award in 2016 and the Leinster Rugby Fans' Player of the Year award in 2018. Ringrose has also won several major trophies during his time with Leinster, including the Pro14, the European Champions Cup, and the European Challenge Cup.
Ringrose's devastating injury
During Ireland's Six Nations win over Scotland, Ringrose received on-field treatment after his head collided with the hip of Scotland's Blair Kinghorn in an attempted tackle.
Although he gave the crowd a thumbs up as he was carted off, the match was paused for nearly eight minutes as medics tended to him.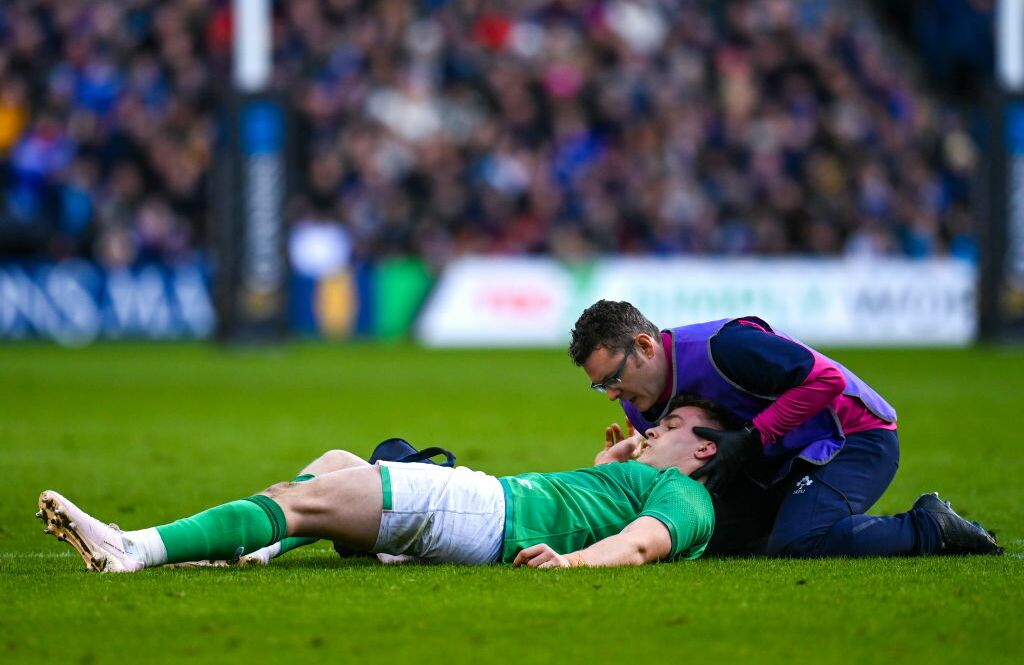 On Monday, the Irish Rugby Union released a statement saying Ringrose would take no further part in this year's Championship. A statement on the IRFU's official website said:
'Garry Ringrose is doing well today and has returned to Dublin. He will take no further part in this year's Championship.'
According to the regulations set by World Rugby, if a player experiences a concussion, they must not participate in any activities for at least 12 days before being assessed for clearance to play again. It is highly probable that Ringrose has suffered a concussion, and thus he will have to follow this protocol before returning to the game.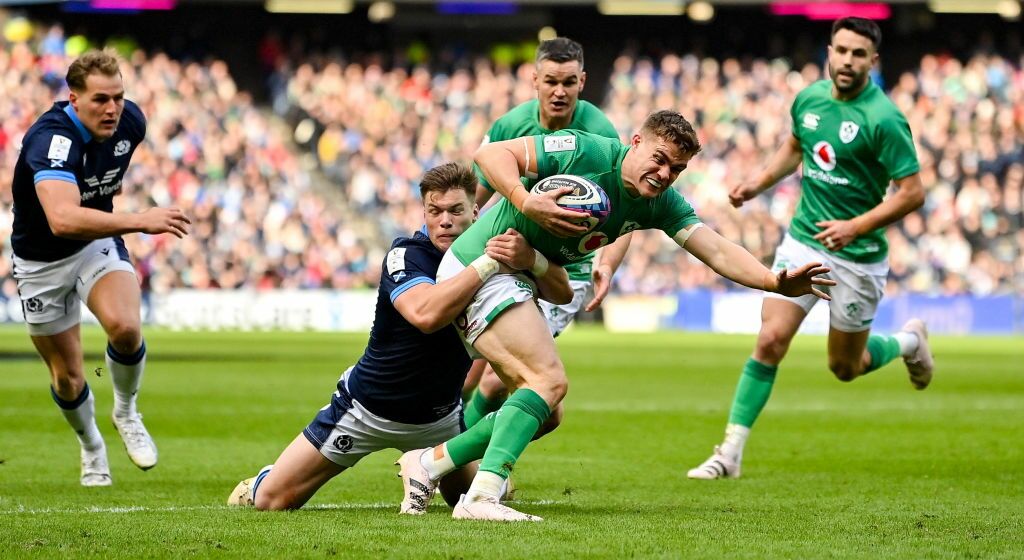 Ringrose will undoubtedly be missed, as he has been one of Ireland's standout players in recent years. The Leinster centre has been an integral part of Ireland's success under Andy Farrell, playing a crucial role in their victories over Wales and Scotland earlier in the tournament.
Ireland's hope alive despite key absence
Ireland have been left with a heavy injury toll after their win in Murrayfield. In addition to Ringrose, second-row Iain Henderson, hookers Dan Sheehan and Ronan Kelleher, and back-row Caelan Doris, suffered injuries.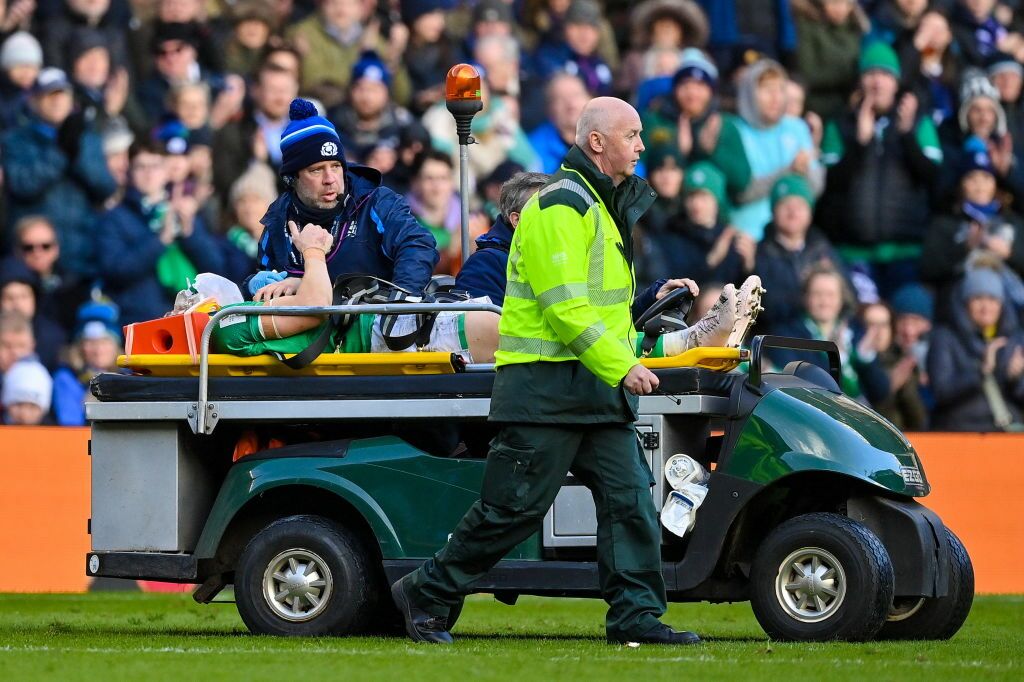 According to the Independent, during the first half of the match, Henderson suffered a fracture in his forearm while tackling, leading to his substitution by Ryan Baird after 24 minutes. Ireland has confirmed that Henderson will have surgery today.
Meanwhile, the prospect for Sheehan, Kelleher, and Doris look brighter as they will all remain in Ireland camp this week and have their injuries managed by the Irish medical staff.
Despite their key players' absence, Ireland will be hoping to secure their first Grand Slam since 2018 when they take on England in their final Six Nations match at the Aviva Stadium on March 18th.
Read more:
⋙ Finn Russel: Scottish rugby star shares secret to his sensational form