The tennis icon Serena Williams has just welcomed her second baby with husband Alexis Ohanion, but the beginning of their love journey may surprise you.
When it comes to fairy-tale romances, the love story of Serena Williams and Alexis Ohanian stands as a remarkable testament to destiny and unexpected encounters. From a chance meeting in Rome to becoming parents and partners in various ventures, their relationship is the essence of a power couple.
Who is Alexis Ohanian?
Alexis Ohanian was born in Brooklyn, New York, in 1983 to a family with a diverse heritage. His mother hailed from Germany, while his father's lineage was deeply rooted in the experiences of those who fled the Armenian genocide. After a relocation to the suburbs of Washington, D.C., during his adolescence, Alexis's fascination with technology grew. Alexis then went to on to attend the University of Virginia, where he graduated in 2005 with degrees in history and commerce, reports Cosmopolitan.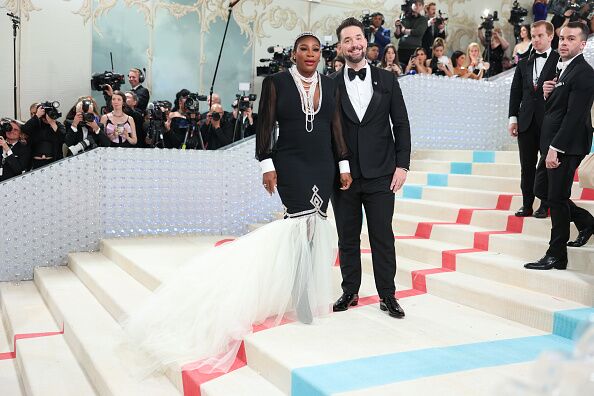 The name Alexis Ohanian is synonymous with Reddit, a platform that revolutionized the online community experience. In collaboration with university friend Steve Huffman, Alexis co-founded Reddit within a remarkably short span of three weeks. Their creation gained immense popularity, and in 2006, they reportedly sold the company to Condé Nast for an estimated $10 to $20 million.
Despite this, Alexis remained connected to Reddit, contributing as a member of the company's board of directors. According to Cosmopolitan, following Reddit's reestablishment as an independent entity in 2015, Alexis briefly returned to full-time management before shifting his focus to investing.
How did Alex meet Serena?
Serena Williams and Alexis Ohanian's love story began in the most unexpected of places: Rome. As per the US Weekly, in May 2015, they crossed paths while staying at the same hotel during the Italian Open and the Festival of Media Global conference.
During that period, Serena was participating in the Italian Open, while Alexis had intentions to participate in the Festival of Media Global conference. Serena had arrangements for her own table, along with an adjacent one, near the pool area on the first morning of her tournament. Unexpectedly, Alexis found himself occupying the extra table. Serena recalled:
'This big guy comes and he just plops down at the table next to us, and I'm like, 'Huh! All these tables and he's sitting here?'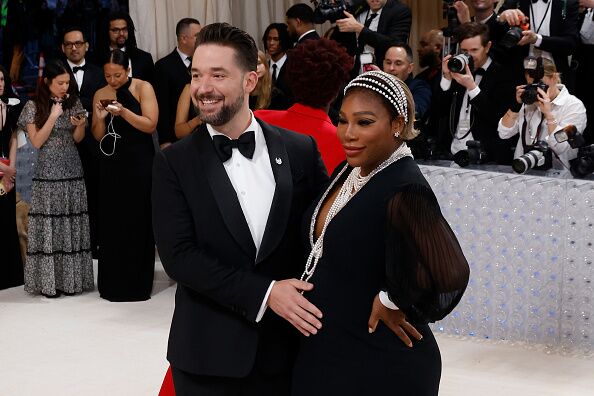 Serena and her group attempted to persuade Alexis to relocate to one of the vacant tables. They even playfully mentioned the presence of a rat near his seating, recounting their conversation as follows:
'No, we just don't want you sitting there. We're going to use that table,' she said.
'I'm from Brooklyn. I see rats all the time,' Alexis replied.
'Oh, you're not afraid of rats?'
'No.'
Following the first meeting, not only did Serena invite him to witness her matches at the Italian Open, but she also extended an offer to meet her again in Paris for the French Open. Alex told Vanity Fair:
'Even if she blows me off and we don't hang out, I'm still going to have an amazing time in Paris and I'll have an even better story for all my childhood friends.'
Engagement and marriage
A little more than a year after their initial encounter, Serena Williams revealed their engagement in a heartfelt poem, which she shared on Reddit. In a touching twist of fate, Alexis Ohanian had proposed at the very hotel in Rome where their paths had first crossed!
Their journey took a significant turn in September 2017, as the couple joyously welcomed their daughter, Alexis Olympia Ohanian Jr. Their growing family was further celebrated the following month when they exchanged their vows and got married in New Orleans, in front of family and famous friends, including Beyoncé and Jay Z.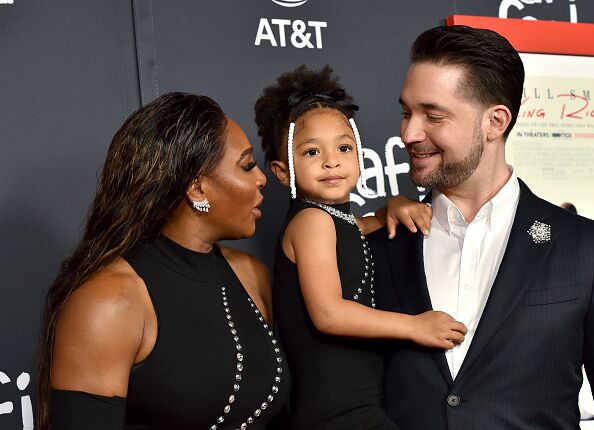 During the Covid-19 pandemic, Serena Williams and Alexis Ohanian opted for a low-profile life, primarily engaging in tennis matches as their public appearances. However, in August 2022, a significant announcement marked a new chapter in their journey. Serena revealed that she and Ohanian were eagerly anticipating the arrival of their second child. This decision to expand their family also came with another momentous choice – Serena's retirement from tennis.
Welcome Baby No 2
On August 22, 2023, Serena Williams proudly introduced the world to the newest member of her family, Adira River Ohanian. However, River's arrival not only marked her role as the younger sibling to Alexis Olympia Ohanian Jr. but also signaled her entry into a unique ownership position. As AFROTECH previously reported, Serena and Alexis became part-owners in the Los Angeles Golf Club, the first team in Tiger Woods and Rory McIlroy's tech-infused golf league, TGL.
In a post on Instagram, Alexis shared a special announcement that highlighted Adira's future role in the LAGC. The post also revealed that their older daughter, Olympia, was already a co-owner of the LAGC, making her the youngest owner in professional sports history. In a caption posted on June 8, 2023, Alexis wrote, 'Announcing my fellow co-owner of @wearelagc… @olympiaohanian! Olympia is the youngest owner in professional sports (@weareangelcity) and is now the youngest 2-team owner in professional sports. She'll be joined by her future sibling.'
Read more:
⋙ Tennis legend Serena Williams announces retirement from glorious career for family reasons
⋙ Emmanuel Macron was in the same class as his wife's daughter in school