Read to find out the message Tyson Fury got ahead of his fight with Oleksandr Usyk.
Boxing fans around the world are eagerly anticipating the upcoming heavyweight title match between Tyson Fury and Oleksandr Usyk. The fight, set to take place in 2023, is expected to be one of the most thrilling matches of the year.
That being said, former professional boxer and hall of famer Carl Froch has given a warning to Fury in terms of the fight.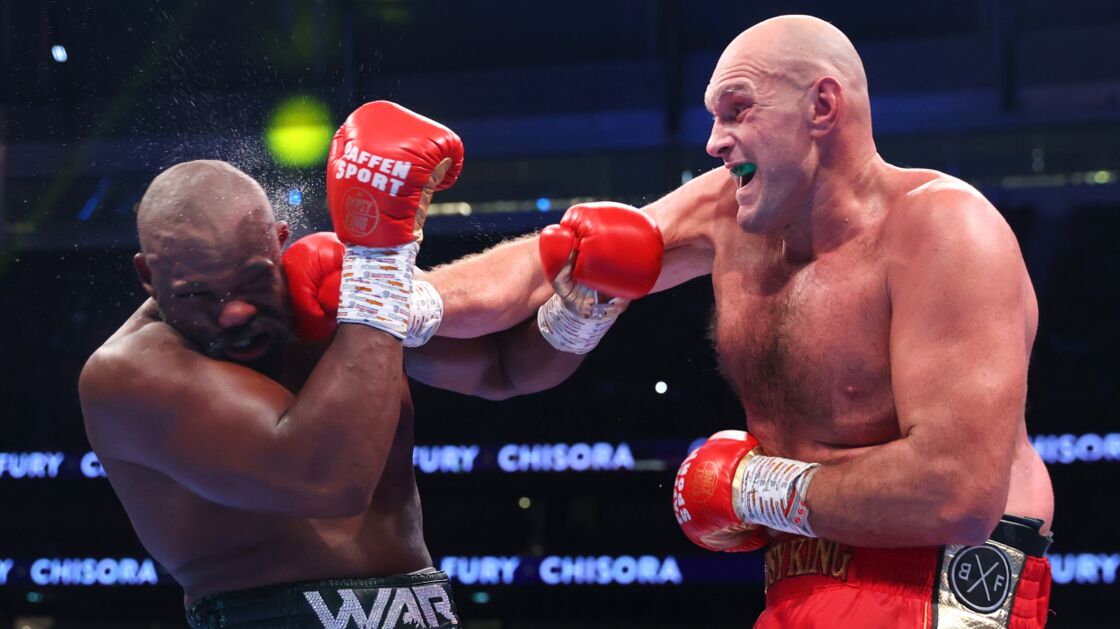 Two champions
Tyson Fury is a British professional boxer who has been competing at the highest level of the sport for over a decade. He is a two-time heavyweight champion, having held the WBC, Ring magazine, and lineal titles since 2020. Fury is known for his imposing size and unorthodox fighting style, which has helped him to overcome some of the best fighters in the world, including Deontay Wilder and Wladimir Klitschko.
Oleksandr Usyk, on the other hand, is a Ukrainian boxer who is a former undisputed cruiserweight champion, having held all four major titles in the division from 2018 to 2019. He is known for his impressive footwork, hand speed, and technical proficiency in the ring, which has helped him to remain undefeated in his professional career.
Both Fury and Usyk are considered among the top heavyweights in the world today, and their upcoming title match is one of the most highly anticipated fights of 2023. The bout promises to be an exciting clash of styles, with Fury's size and power going up against Usyk's speed and technical ability. Fans of the sport are eagerly anticipating the outcome, and the winner of the fight could potentially cement their place as one of the greatest heavyweights of all time.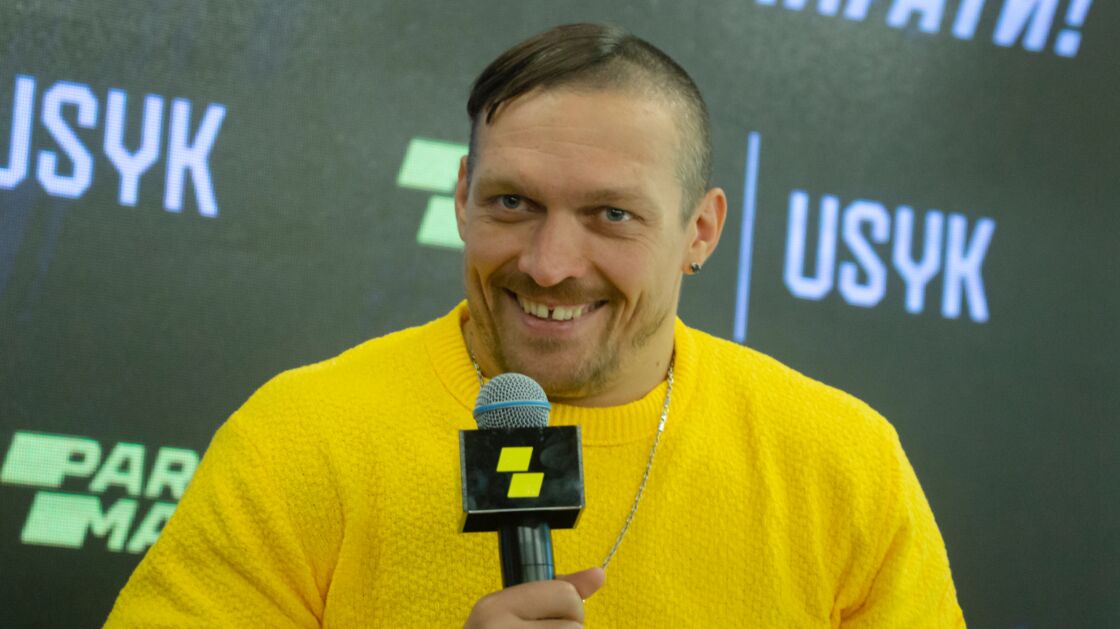 Hints of an announcement
While the highly anticipated heavyweight title fight between Tyson Fury and Oleksandr Usyk has been rumored for some time, the official announcement has yet to be made. However, boxing promoter Frank Warren has recently taken to social media to suggest that an announcement may be coming very soon.
In a cryptic tweet, as Warren celebrated Arsenal's win against Crystal Palace, Warren added 'Even bigger news to come!' This tweet led many to speculate that the Fury-Usyk fight may be the subject of the announcement.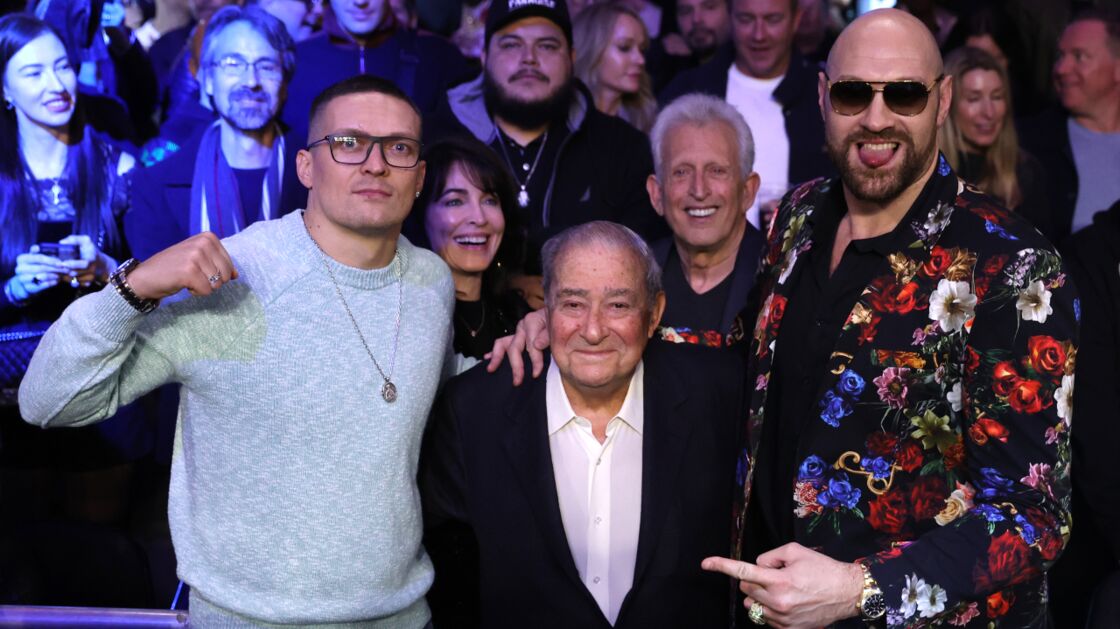 The warning
Tyson Fury has been a dominant force in the heavyweight division for years, but his upcoming bout against Oleksandr Usyk is expected to be his toughest test to date. Usyk is widely regarded as one of the best pound-for-pound fighters in the world, and his impressive track record speaks for itself. He has never lost a professional fight and has defeated some of the biggest names in the sport.
Froch recently commented on Usyk's skills, noting how he outclassed Anthony Joshua in their fight to become the unified champion with ease. Froch suggested that Fury should take note of Usyk's approach, which included using his superior footwork to keep Joshua off-balance and limit his effectiveness in the ring.
He said:
If Usyk can maneuver Tyson Fury around the ring, keep him on his back foot, we know Tyson can go 12 rounds on his feet, nice and light, but he's getting bigger, he's getting heavier.
He added:
Usyk is coming in really confident he can do the business against Fury. This fight is going to be closer than most of the boxing experts think. All the pressure is on Fury.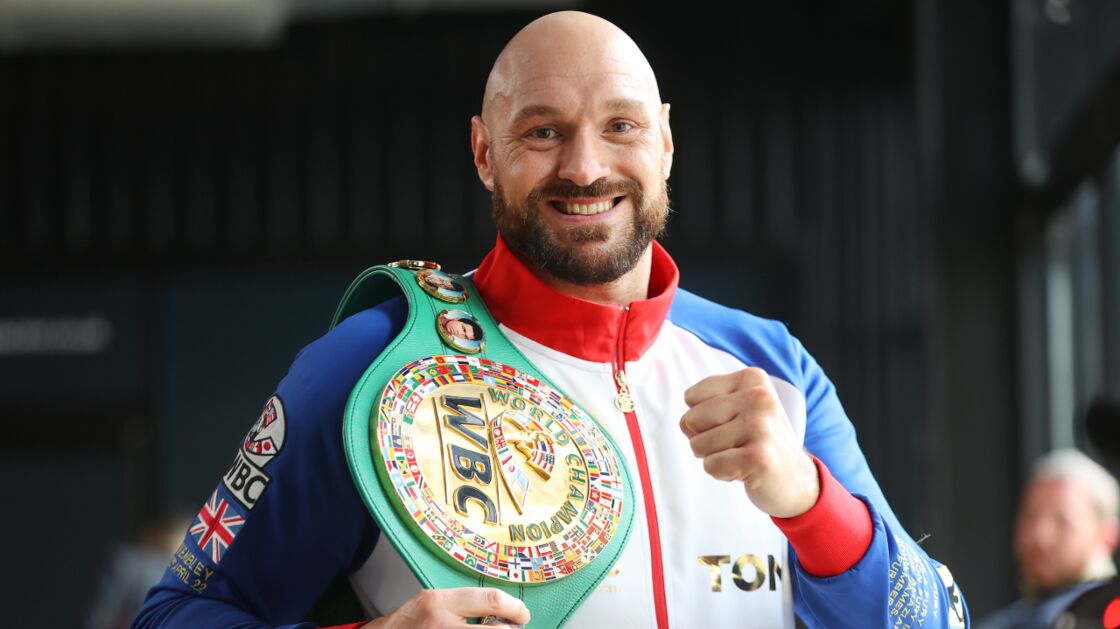 Read more:
⋙ Beth Mead: This is how much the Arsenal star earns in a year
⋙ Garry Ringrose: Ireland's rugby fans 'devastated' as key player ruled out of England clash
⋙ Inside Michael Schumacher's bond with Max Verstappen as F1 star would call him uncle