World heavyweight champion Tyson Fury has opened up about how much he and fellow title holder Usyk could have earned in their undisputed-title clash, which actually never happened.
The world of heavyweight boxing has been buzzing with anticipation for a potential showdown between two formidable fighters: Tyson Fury and Oleksandr Usyk. Both fighters have made a name for themselves in the sport, showcasing their skills and claiming titles along the way.
A highly-anticipated clash
Tyson Fury, the current world heavyweight champion, is known for his larger-than-life personality and remarkable comeback story. 13 years and 11 months into his professional boxing career, Tyson Fury has fought 34 times with 33 wins, no losses, and 1 draw, reports Martial Bot.
On the other hand, Oleksandr Usyk is a one-time undisputed cruiserweight world champion, and a two-time unified world champion — at heavyweight and cruiserweight, and has won nine world titles at two weight classe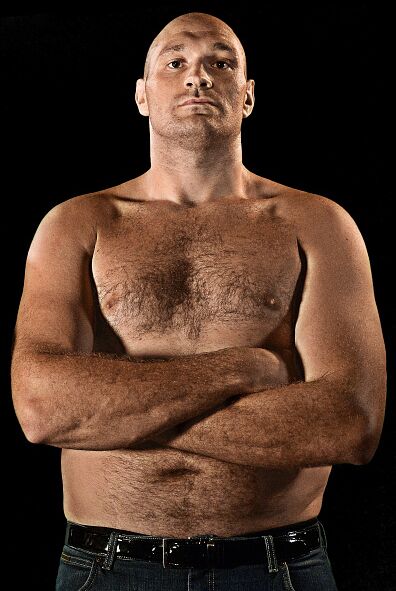 The prospect of these two champions facing off to determine the undisputed heavyweight champion of the world has garnered tremendous interest from sports fans world wide. Unfortunately, amidst the excitement, financial negotiations and disagreements over terms have resulted in the cancellation of their highly anticipated bout.
Missed golden opportunity for Usyk
According to The Mirror, Tyson Fury, the world heavyweight champion, recently disclosed that Oleksandr Usyk missed out on a significant payday due to their cancelled fight. The highly anticipated bout, intended to crown an undisputed heavyweight champion, was scheduled to take place at Wembley Stadium in April. However, negotiations fell through over the issue of a rematch clause, resulting in the fight being called off.
Fury claimed that Usyk was set to make £13 million for the undisputed heavyweight title clash, while Fury himself would have earned over £30 million with a 70-30 purse split in his favor. The half-brother of Tommy Fury has been vocal about his belief that a 70-30 purse split was fair as his team would be hosting the bout and that he is a much bigger star compared to Oleksandr Usyk, despite holding only one belt compared to Usyk's three.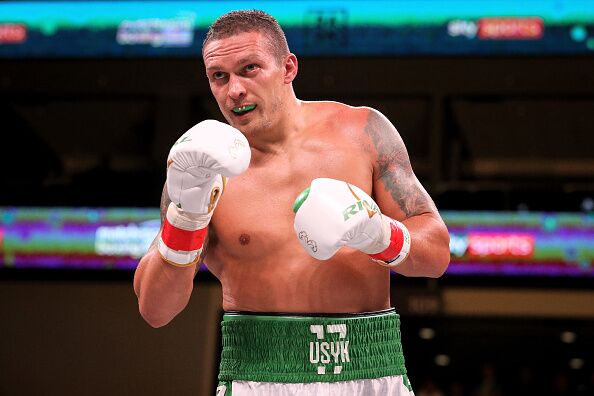 Queensberry Promotions Content Lead and Presenter Dev Sahni wrote on Twitter, which was later replied by Fury on his Instagram:
'Usyk v Dubois winning purse bid - $8m (3 belts on the line) Fury v Whyte winning purse bid - $42m (1 belt on the line). If ever there was a demonstration into the value of the belts in a negotiation with a superstar, it's here. It's about how much of a draw you are. A 70-30 split of a pot for a fight in the UK between Fury and Usyk was actually a little generous to Usyk if you really look at it.'
Fury's mockery of his rival
With the Fury fight off the table, Oleksandr Usyk is now set to defend his WBA, IBF, and WBO heavyweight titles against Daniel Dubois. The Ukrainian is in talks to defend his titles against the Briton, his mandatory challenger, in Poland on 12 August, reports The Independent. However, the financial terms for this fight pale in comparison to what Usyk would have earned against Fury.
Taking to Instagram, the 'Gypsy King' mockingly teased Usyk for taking just £6m to face Dubois in a mandatory challenge for his WBA title:
'Fact is he is a b**** a** p**** boy. Ran from £13million and now taking $6million [around £4.8million]. Joker.'
Read more:
⋙ Tyson Fury receives a warning ahead of his match with Oleksandr Usyk
⋙ Logan Paul wants to avenge brother Jake's defeat to Tommy Fury but on one condition
⋙ Jake Paul wants rematch against Tommy Fury after humiliating defeat
⋙ Jake Paul vs Tommy Fury: When is the fight and how to watch it