It hasn't been an easy time for Sir Paul McCartney. He has been dealing with some devastating news that has shaken his world.
According to The Independent, former Beatles star Paul McCartney has not been going through quite a rough patch. He has recently lost one of the most important people in his life to cancer. He took to Instagram to share the sad news with the world.
John Eastman, his brother-in-law, died on Tuesday, August 8 at age 83 after a long fight with pancreatic cancer. Eastman is survived by his wife Jodie Eastman.
Paying tribute to Eastman's tragic death, the Hey Jude star took to Instagram to share a throwback photo of the pair doing yoga poses. He captioned:
'My dear brother-in-law, John Eastman, has passed away. Having known each other for over 50 years it is an extremely sad time for me, and our families.'
In the lengthy caption, McCartney also said Eastman was 'one of the nicest and smartest' men he has met and it was 'lucky' that the two became friends.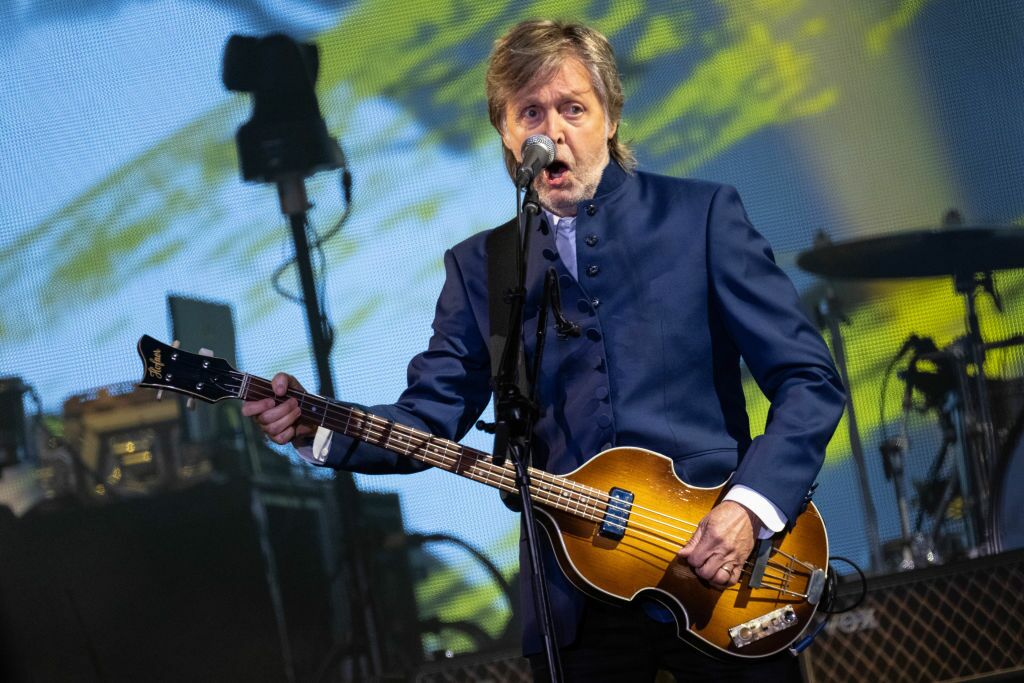 The 80-year-old legend added that aside from being professional partners, he and Eastman were also close friends:
'Not only did he help me massively in my business dealings as my lawyer but as a friend, he was hard to beat.'
McCartney went on to state how 'unbeatable' Eastman was, saying:
'His sense of humor always shone through in everything he did and his devotion to his family was supreme. We had so many fun times together through the years, but when the time came to be serious, he was unbeatable.'
The Beatles bass guitarist and singer ended the post with an emotional statement:
'There is so much more that can be said of his incredible qualities, but words can hardly describe his passion for life and our affection for this amazing man. He will be sorely missed but always held dear in the hearts of those of us who knew and loved him. See ya Johnny! Love Paul.'
As a qualified lawyer, John Eastman was most famous as McCartney's music attorney after the Beatles disbanded. He continued to represent McCartney throughout the legend's solo career and helped him achieve tremendous success post-Beatles, according to a biography on Eastman from New York University. Under Eastman's guidance, McCartney became the most accomplished and wealthiest ex-member of the English rock band. In 2021, Eastman initiated McCartney's purchase of a luxury penthouse in New York City that cost £21.7million, as noted by PEOPLE.
Aside from being business partners, John Eastman was a close pal and brother-in-law to McCartney. The Beatles star married Linda Eastman - John's sister, back in 1969. Together, they would form the rock band Wings. The band's personnel underwent significant changes throughout its existence from 1971 to 1981, but McCarney and his wife - who played keyboards, remained the core members. Notable songs released by Wings were Band on the Run, Jet, and chart-topper Mull of Kintyre.
Unfortunately, Linda Eastman passed away in 1998 after being diagnosed with breast cancer nearly three years before that. Her death left McCarney in despair for a whole year. In an interview with the BBC, the Beatles legend opened up about how his wife's passing took a toll on him, saying that crying 'seemed the only thing to do':
'I think I cried for about a year on and off. You expect to see them walk in, this person you love, because you are so used to them. I cried a lot. It was almost embarrassing except it seemed the only thing to do.'
Following Linda Eastman's passing, McCartney went on to marry former model Heather Mills in 2002 but divorced in 2008. Since 2011, he has been married to American businesswoman Nancy Shevell.
Breast cancer was also the cause of McCartney's mother Mary, who died in 1956 at the age of 47.