Katie Holme's passionate romance with her new boyfriend, bassist Bobby Wooten III, has been heating up to the next level as the lovebirds seem willing to share their love story with everyone on this planet.
Throughout her career as a Hollywood actress, Katie Holmes has been recognized as one of the most accomplished stars the capital of film ever boasts. Her glorious career has spanned since 1997, with notable roles in Disturbing Behavior (1998), Dawson's Creek (1998), Wonder Boy (2000), and Batman Begins (2005).
Aside from her motion picture career, Holmes also makes headlines with her dating history and remains a fascinating topic among the public. Her romantic lists include Hollywood's A-list stars, such as Joshua Jackson and Jamie Fox, but most remarkably, the world's No.1 action star, Tom Cruise. However, the charming brunette's most recent romance, Bobby Wooten III doesn't come from the capital of films. Read on to know more about Holmes' current fling and their relationship status.
Who is Bobby Wooten III?
Born on January 20, 1989, into a middle-income family with a musical tradition, Bobby Wooten III soon set his heart on pursuing a professional career as a musician. He grew up in Chicago, which is about 290 miles away from Toledo, Holmes' hometown.
According to US Magazine, Bobby Wooten III has a special flair for music, which has been passed on from his father, a former keyboardist. Cosmopolitan writes that Holmes' new flame is an accomplished bassist and musician, currently playing for Moulin Rouge! The Musical on Broadway. At this year's Coachella, Bobby Wooten III slapped the bass for Carly Rae Jepsen. Moreover, it's revealed that the artist is also an adjunct instructor at NYU Tisch School of the Arts.
Aside from his solo career, People reports that Bobby Wooten III has also cooperated with many household names in the music industry, such as Mac Miller, Jennifer Lopez, Jennifer Hudson, Rick Ross, and Machine Gun Kelly. His portfolio consists of global corporations as well, with the likes of Google, Reebok, Nike, and ESPN. Regarding his talent, a source told People:
'He's an amazing guy, very kind, super talented, and just an all-around cool guy.'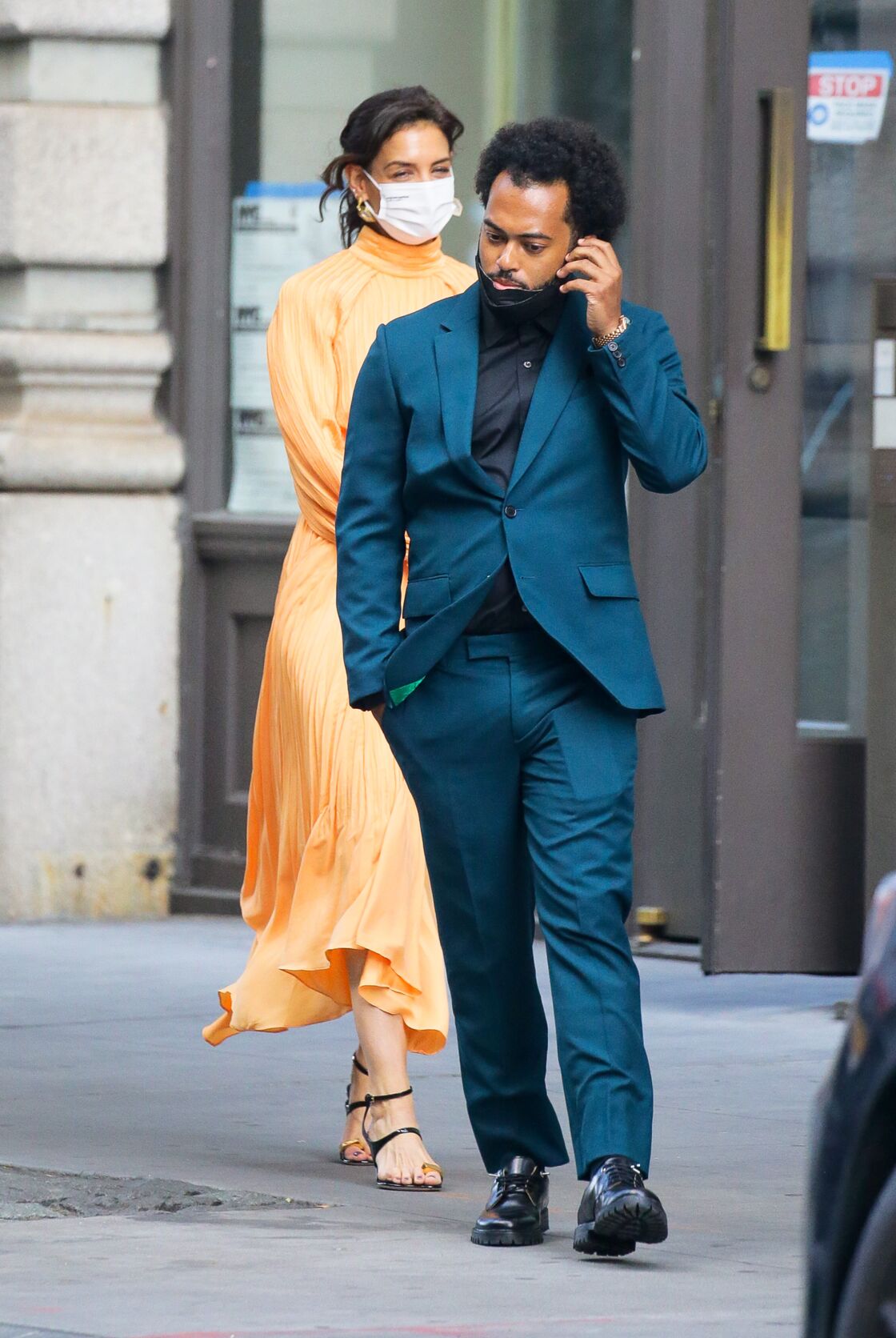 How Holmes and Bobby Wooten III met
It is reported that although Kate had been involved in a few low-key flings, she wasn't focused on her romantic life and prioritized raising her daughter Suri. Kate told Town&Country in 2017:
'My child is the most important person to me, and her upbringing is paramount to my work right now.'
Despite this, according to Elle, Holmes and Bobby Wooten III first sparked rumor of a romantic relationship in April 2022, shortly after Katie and her then-boyfriend Emilio Vitolo Jr. broke up. The couple was introduced to each other through a mutual friend.
Their relationship came to light on April 28 when the lovebirds were spotted passionately making out in public during a stroll to Solomon R. Guggenheim Museum in New York City. They made their first carpet appearance at the The Moth's 25th Anniversary Gala a month later. On June 24, Wooten accompanied Holmes to the Tribeca Film Festival premiere of her forthcoming film, Alone Together. The Broadway artist told Us Weekly:
'I'm happy to have (Katie) here as my date.'
Their relationship is blossoming
On June 2022, Wooten was introduced to Holmes' daughter, Suri. By contrast, Suri's father, Tom Cruise, hasn't seen her for months, which has shattered their father-daughter relationship since the Mission Impossible actor's divorce with Holmes in 2012.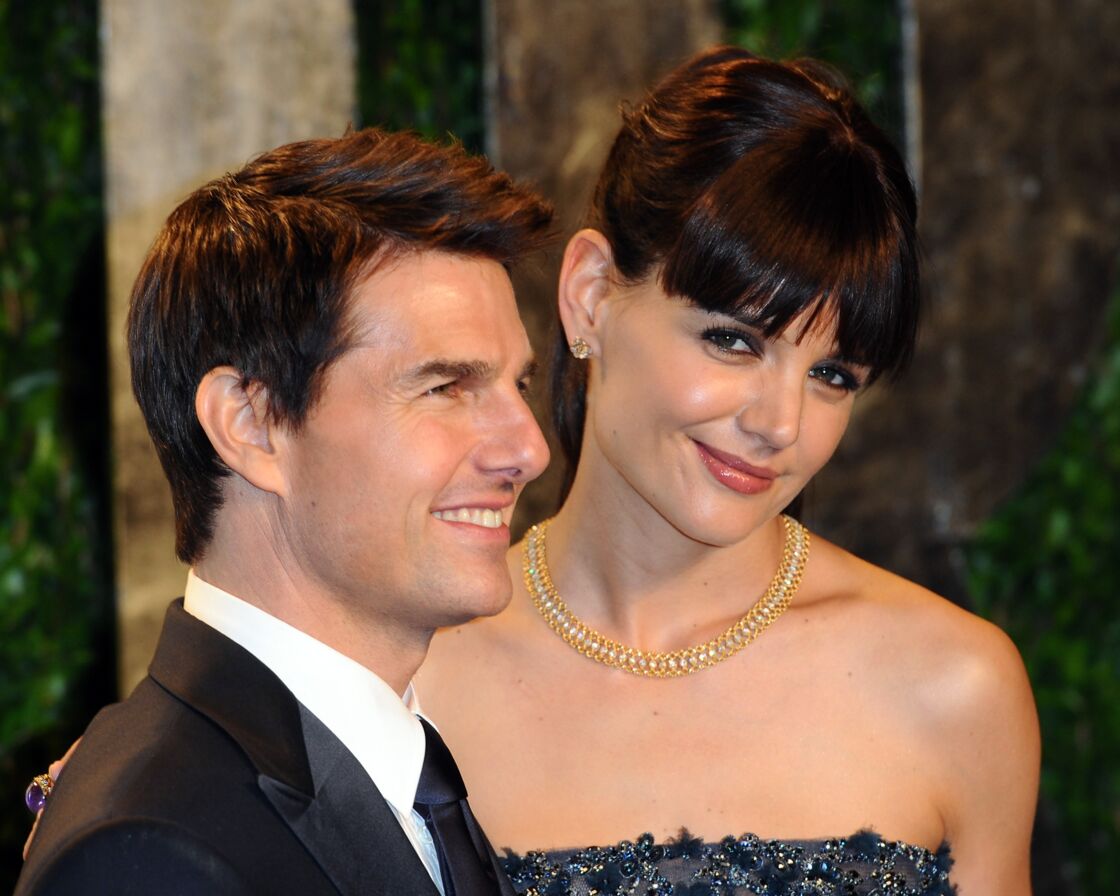 Lately, Holmes was spotted all smiles as she accompanied Wooten to his close friend's nuptials in Montauk, where Wooten served as the best man. On the occasion, Holmes was introduced to Wooten's family, who really liked her. A source told US Weekly:
'Katie spent time with Bobby's family, who really liked her. Katie was very unassuming and kind to everyone.'
Apparently, given the Dawson's Creek star's passionate feelings for the Broadway veteran, Holmes and Wooten will be spending the summer together.