Former glamour model Katie Price is planning an intimate wedding ceremony in Italy with boyfriend Carl Woods amid recent rumors that they had gone separate ways.
According to The Sun, Katie Price is intending to walk down the aisle with partner Carl Woods some times later this year. This will be her fourth wedding, after ill-fated marriages with singer Peter Andre, MMA fighter Alex Reid, and actor Kieran Hayler. Unlike her previous three ceremonies, however, the TV personality is said to prefer a 'different' wedding with less festivity. Their wedding will likely take place two years after Carl popped the question to Katie with a massive engagement ring in April 2021 - one year after they started dating.
The 44-year-old former model is opting for a 'small ceremony abroad', with Italy and Spain chosen as ideal destinations for the special occasion. An insider told the publication: 'Katie wants to have a small ceremony abroad.'
They added that the pair have 'already started looking at wedding venues in Italy and Spain'.
Carl Woods hit back at split rumors
The revelation came just days after Katie sparked rumors that she had broken up with Carl Woods after she was spotted without Carl during a solo night out in Brighton, where she candidly opened up about her struggles with their current relationship. Onlookers at the party claimed that Katie constantly lamented about how she and Carl were 'rowing non-stop' on their recent summer trip to Thailand.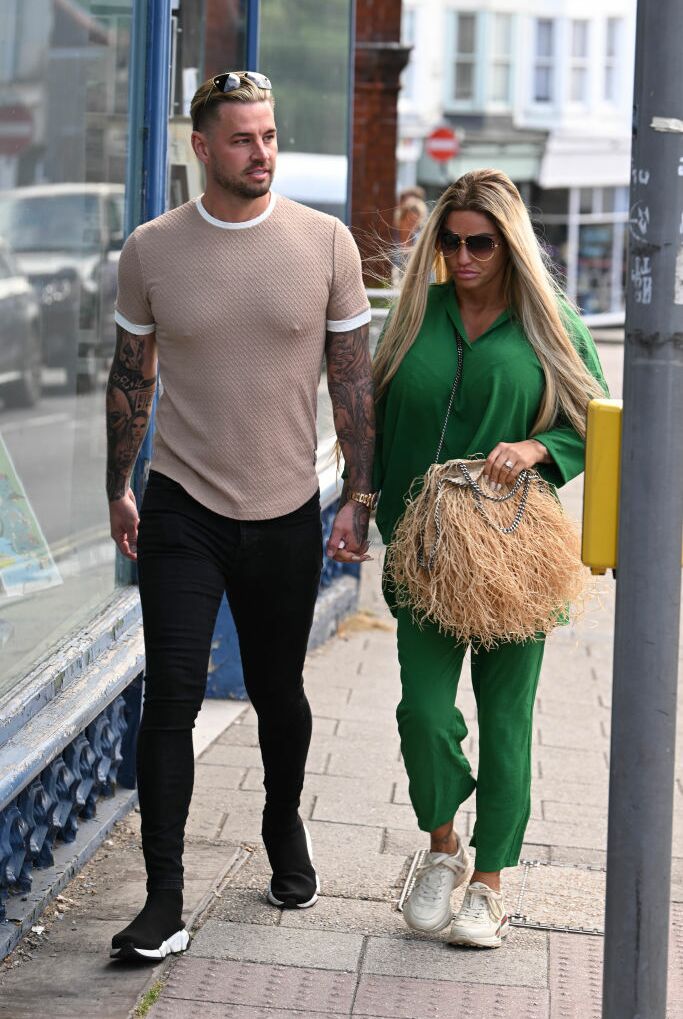 Rumors continued to spread after the Katie & Peter star was spotted without her engagement ring as she posed with her friends in an Instagram snap. The post came three weeks after Katie ceased all social media activities for unknown 'personal reasons', thus raising alarms that she and the car dealer had gone their separate ways.
However, the rumors were subsequently claimed as far from the truth after Carl took to Instagram to address his current romance with Katie. The 33-year-old car salesman said in the video, with Katie and her eldest son Harvey blurring in the background:
'All of you are full of s**t. Look, here she is. I'm still at the f**king house. All this, 'Oh we want her shot of him.' Why don't you all just f**k off?'
Carl, who is Katie's eighth fiancee, angrily hit back at the rumors and claimed he was the 'best fella' Katie has ever dated:
'Because you know something, you wanna know the truth? I'm the best f**king fella she's ever had. And I'm the one that suffers the s**t, no one else. So no, we haven't broken up, I'm still at her house s f**k off with your bulls**t because you know nothing and you pretend.'
Carl Woods aggressively hit back at rumors
According to OK, during a TV interview last week, Carl also addressed how the rumors about their split were taking a toll on the couple's personal lives. He said:
'The truth never sells and this is what I've learnt. I've never experienced anything like this in my life. Unfortunately for Kate, she doesn't know any different. I know what it's like to have a normal life.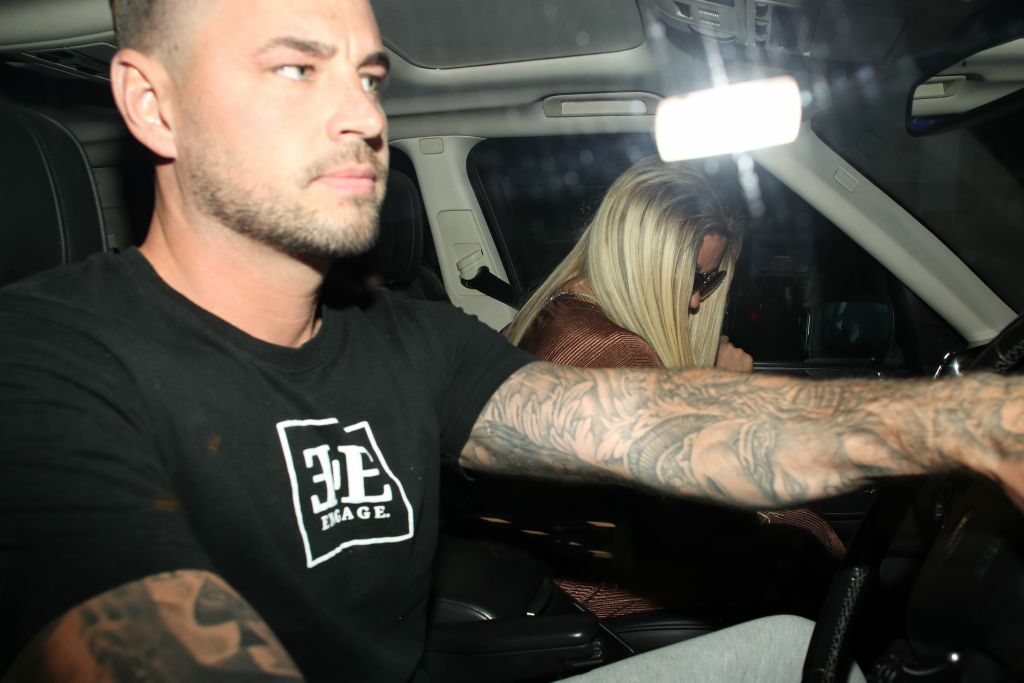 Carl added:
'When these things are happening, it's just completely and utterly unfair. We're living in a society where people are really believing this stuff. These newspaper articles, as far as I'm concerned, should be treated like fiction books.'
He continued, saying that it is 'not fair and not right' that Katie Price is constantly the victim of such unabashedly wrong rumors:
'I live with a woman who's had this for years and years and years and has been mentally damaged by it really and it's not fair and it's not right. There should be something in place to make a change.'
Read more:
⋙ Katie Price's son Junior makes debut performance with chart-topping single
⋙ Katie Price's daughter Princess is the spitting image of her mother in her prime