The onetime mayor and news anchor shot to fame with a namesake TV show in the 1990s, making him one of the most recognized hosts of all time.
The entertainment industry mourns the loss of Jerry Springer, the iconic talk show host who passed away at the age of 79. Springer gained fame as the host of The Jerry Springer Show, a syndicated talk show that aired from 1991 to 2018.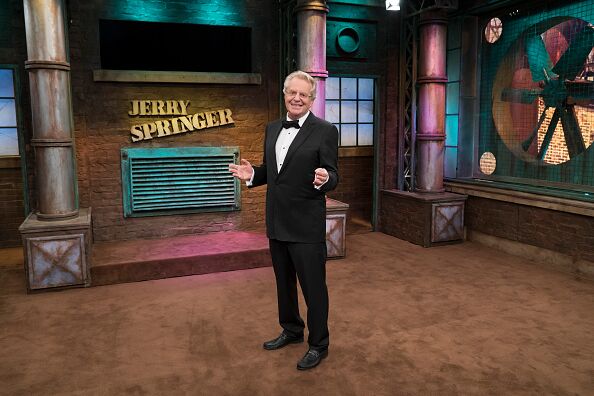 What is Springer's cause of death?
According to Variety, Springer died peacefully Thursday at his home in the Chicago suburbs after a brief illness. Jene Galvin, a lifelong friend and spokesman for the family, announced the sad news:
'Jerry's ability to connect with people was at the heart of his success in everything he tried whether that was politics, broadcasting or just joking with people on the street who wanted a photo or a word. He's irreplaceable and his loss hurts immensely, but memories of his intellect, heart and humor will live on.'
The Marca reports that Springer had been battling with cancer battle and his condition became much worse about a month ago, and he had to stop working. He had been hosting a folk music show on a local radio station in Cincinnati before his death.
Jerry is survived by his daughter Katie Springer and his older sister Evelyn. As news of Jerry's death was announced, tributes to the star began pouring in across social media.
Celebrity Gogglebox and YouTube star KSI said: 'Rip Jerry Springer. You made my off days at school so much more entertaining.'
Wrestler The Iron Sheik, who appeared on The Jerry Springer Show in 1999, shared a video from his stint on Twitter and wrote: 'JERRY SPRINGER I LOVE YOU FOREVER BUBBA. THIS VIDEO REMIND ME THAT YOU WERE THE LEGEND OF THE EARTH LIKE THE IRON SHEIK. GOD BLESS YOU FOREVER.'
A look back at his legendary career
According to TV Line, Springer initially ventured into politics, running an unsuccessful campaign for U.S. Congress in 1970. However, his political career took a different trajectory when he was elected to Cincinnati's City Council in 1971, eventually becoming the mayor of the city in 1977. Although his time in politics was influential, it was Jerry Springer's foray into the realm of talk shows that cemented his status as a cultural icon.
After his political career, Springer transitioned into broadcasting, journalism, acting, and producing.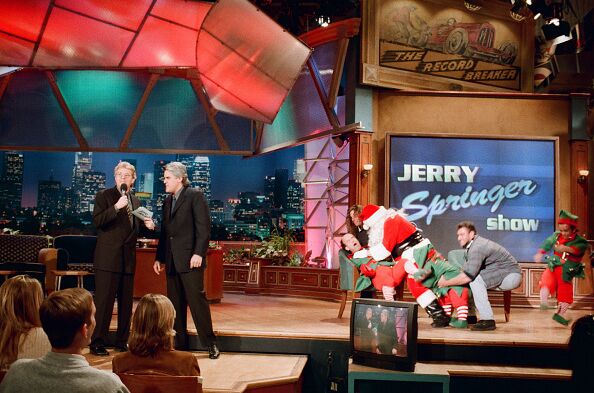 The Jerry Springer Show made its debut in September 1991, and from its inception, it quickly garnered attention for its controversial and sensational content. The program featured guests who were unafraid to expose their personal lives and conflicts on national television, tackling topics ranging from incest and adultery to political disputes.
The show's popularity soared, and during the late 1990s, it even surpassed The Oprah Winfrey Show in several cities, solidifying Jerry Springer's position as a television powerhouse. According to the Independent, over the course of its impressive 27-year run (1991-2018), The Jerry Springer Show aired more than 3,800 episodes and captivated more than 12 million viewers. The infectious chant of 'Jerry, Jerry' from the audience became an iconic hallmark of the program.
Springer's various TV appearances
Following the conclusion of his iconic talk show, Jerry Springer continued to make an impact in the television landscape. He ventured into the realm of courtroom shows with Judge Jerry, where he presided over cases and offered his wisdom and judgment. The show ran for three seasons, further solidifying Jerry's place in daytime television.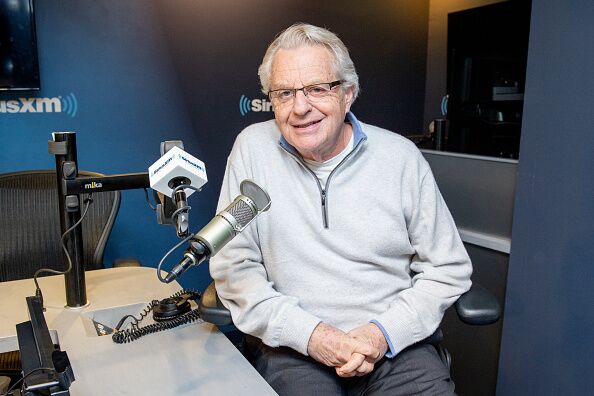 Beyond the small screen, Jerry Springer made appearances in various films and television shows, showcasing his versatility as an entertainer. He participated in the third season of ABC's hit show Dancing with the Stars, finishing in fifth place, and more recently, he graced the stage of Fox's The Masked Singer as The Beetle, delivering a memorable performance.
Read more:
⋙ Yet another Emmerdale actor passes away after death of Dale Meeks
⋙ Heartbreaking reason why Princess Beatrice's stepson cannot attend schools in the US