The legendary American pop and jazz singer left an indelible mark on the world of music and art through his iconic voice and enduring hit I Left My Heart in San Francisco.
The world of music mourns the loss of yet another icon as Tony Bennett, the distinguished American pop and jazz singer, departs at the age of 96.
His publicist, Sylvia Weiner, confirmed the news of his passing in his hometown of New York City at the age of 96. While no specific cause was mentioned, it was disclosed that Bennett had been battling Alzheimer's disease since 2016.
Arduous battle with Alzheimer's
In 2020, the revelation of his Alzheimer's diagnosis stirred both sorrow and admiration among fans and fellow artists alike. In a poignant Twitter post, Bennett shared his unwavering perspective on life with the condition, stating, 'Life is a gift – even with Alzheimer's.'
As per The Mayo Clinic, Alzheimer's, a progressive brain disorder, leads to a gradual loss of cognitive function and memory. While its exact impact on Bennett's health was not detailed, his diagnosis had not prevented him from continuing to enchant audiences with his timeless repertoire.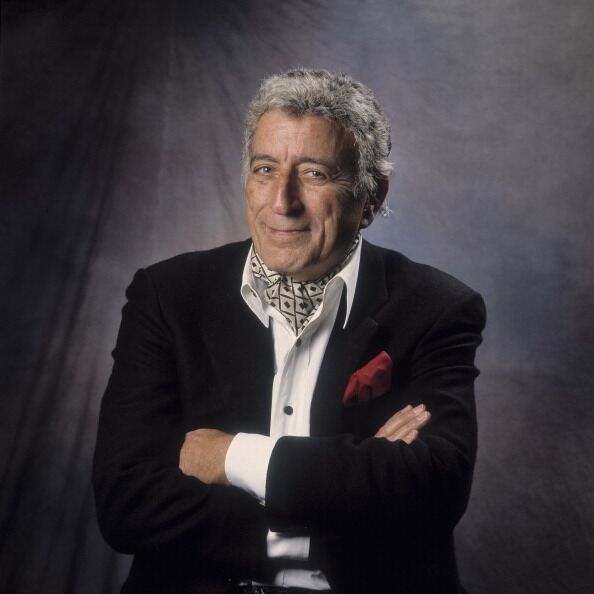 Throughout his seven-decade career, Bennett held the torch high for the Great American Songbook, leaving an indelible mark on the hearts of music enthusiasts worldwide. From his iconic 1962 hit I Left My Heart in San Francisco to his remarkable comeback in the 80s and 90s, and his captivating collaboration with Lady Gaga, his musical journey has been nothing short of legendary.
The melody lives on
Tony Bennett's musical voyage began with humble origins in Queens, New York, where he navigated an impoverished upbringing. Despite the challenges, his passion for music bloomed early, and by his teenage years, he had already embarked on a professional singing career. Serving in the US Army during World War II provided a unique backdrop for his musical aspirations. Upon returning home, the young crooner adopted the name Tony Bennett, a symbolic decision heralding the birth of an enduring legacy.
In the 1950s, Bennett's velvety voice soared to the pinnacle of fame with chart-topping hits like Because of You, Blue Velvet, and Rags to Riches. His exquisite renditions of swinging melodies, reminiscent of his childhood idol Frank Sinatra, turned him into a teen idol and captured hearts worldwide. However, as the 1960s introduced the British invasion and shifting musical trends, Bennett faced a decline in popularity, challenging his relevance in the ever-evolving music landscape.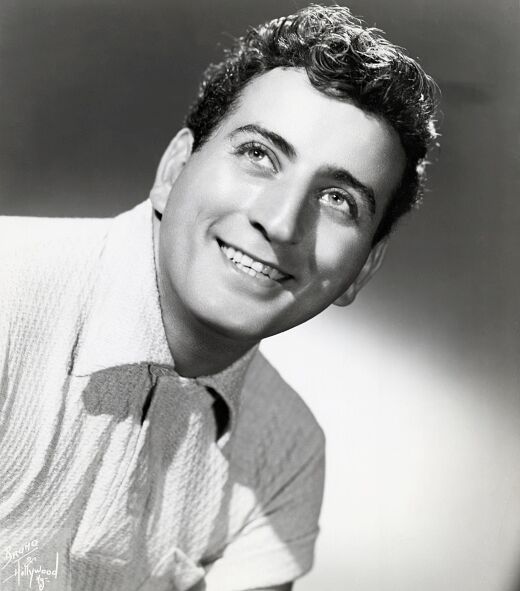 Despite personal struggles in the 1960s and '70s, the 1980s marked a turning point in Bennett's career when he enlisted his son, Danny, as his manager. This transformation led him to leave the Las Vegas circuit, returning to his roots in New York. Reuniting with his early '60s pianist and musical director, Ralph Sharon, proved to be a masterstroke. Bennett's 1986 comeback album, The Art of Excellence, struck a chord with audiences, reigniting his star power and cementing his status as an esteemed performer.
A harmonious symphony with Lady Gaga
Bennett's journey reached new heights when he formed a remarkable working relationship with the talented pop star, Lady Gaga. In 2011, their collaboration began with Duets II, an album featuring artists like Amy Winehouse and Michael Bublé. In 2014, they joined forces again for Cheek to Cheek, an album showcasing jazz standards. This musical partnership showcased their extraordinary chemistry and garnered a No. 1 spot on the US charts.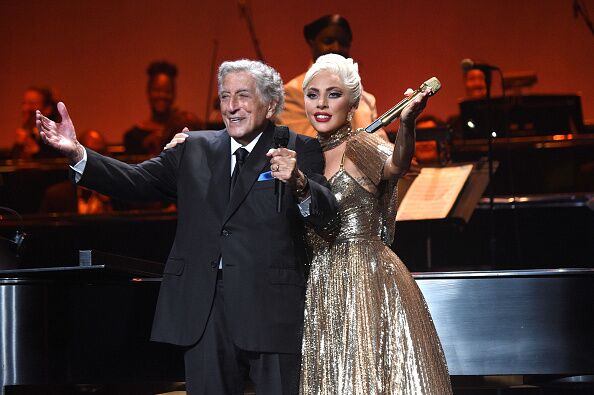 Throughout his illustrious career, Tony Bennett amassed an impressive 19 Grammy awards, including a lifetime achievement award in 2001. His commitment to preserving and promoting the Great American Songbook earned him accolades and admiration from fellow artists and fans alike.
He leaves behind four children: Danny and Dae from his union with Beech, and Joanna and Antonia from his second marriage to Sandra Grant Bennett, whom he parted ways with in 1979. Since 2007, he has been wedded to Susan Crow, who is 40 years his junior.
Bennett's artistic endeavors extended beyond singing. He was also an accomplished painter, and his artworks, created under his birth name, are showcased at prestigious institutions like the Smithsonian Institution and the Butler Institute of American Art. In addition to his passion for painting, Bennett's commitment to nurturing young talents in the arts led him to establish the Frank Sinatra School of the Arts in Queens, New York, in 2001.
Read more:
⋙ Tragic details of Jane Birkin's last moments as British actor and singer dies at 76
⋙ Disney singer Coco Lee who died was married to Canadian billionaire
⋙ Anne Perry dies at 84: From teenage murderer to bestselling crime author
⋙ Treat Williams passes away at 71: His agent reveals details of his tragic death