Rylan became famous on the X Factor 11 years ago, and it has now been confirmed that he will be joining one of the longest-running UK soaps this year.
Rylan Clark has recently announced that he has landed his first acting role in a UK soap, The Archers. The popular TV presenter and one of the main presenters of the Eurovision Song Contest will be part of the longest-running serial radio drama of all time for a Eurovision special.
The world's longest-running drama
The Archers is a long-running radio soap opera produced by BBC Radio 4. According to the Guardian, it was first broadcast on 1st January 1951 and has entertained audiences with its portrayal of rural life and family dynamics for 72 years, which will soon pass the milestone of its 20,000th episode.
The show, which was originally envisioned as an educational program for farmers about contemporary agricultural issues, has evolved into an everyday story of country folk, mixing village gossip with explorations of pressing topical issues, including teenage pregnancy, mental health, and modern slavery.
The Archers has become a cultural institution in the UK, attracting listeners from all walks of life. It has also produced spin-offs, books, and merchandise, reports the Daily Record
Rylan Clark's journey to The Archers
Rylan Clark rose to fame in 2012 after appearing on the X Factor and finished in fifth place. In the next year, the English TV personality went on to win the eleventh series of Celebrity Big Brother. Since then, he has become a popular TV presenter, hosting shows like Supermarket Sweep and Strictly It Takes Two.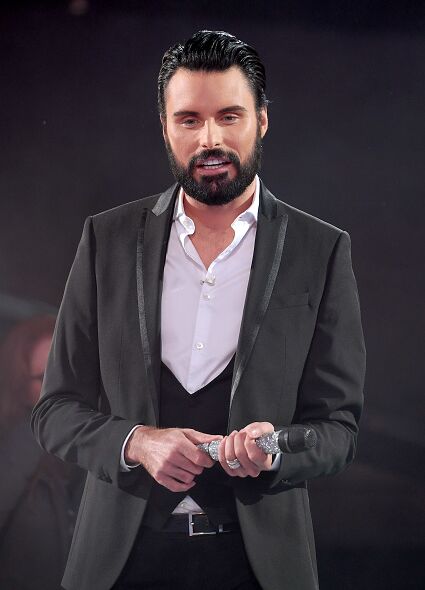 According to the Telegraph, Rylan will be appearing on The Archers for a Eurovision special, where he will judge the Eurovision variety show being held in Ambridge. This will be his first acting role, and he is excited about the opportunity.
Speaking to the Mirror, Rylan said that he is looking forward to getting his wellies on and checking out what Eurovision excitement Ambridge's residents have to offer as he pops into the iconic Archers. He gushed:
'I'm looking forward to getting my wellies on and checking out what Eurovision excitement Ambridge's residents have to offer as I pop into the iconic Archers. I've seen some drama throughout my time but nothing compares to what's about to unfold in Ambridge.'
Rylan's role at Eurovision
The Eurovision Song Contest is an annual international song competition that has been held since 1956. The contest is one of the most-watched television events in the world, with an estimated global audience of over 180 million viewers.
The contest consists of semi-finals on May 9 and 11, before concluding with its Grand Final, which will be held on May 13. The UK will host the event on behalf of Ukraine, which was last year's winning country with its act Kalush Orchestra but couldn't host due to the complicated political landscape.
According to the BBC, the 2023 contest will be held in Liverpool, and Rylan Clark will be one of the main presenters during the event.
Just like his upcoming role in The Archers, Rylan Clark will be one of the main presenters during the annual music competition, which is being held in Liverpool next month. Rylan, who has been a commentator for the semi-finals since 2018, has said that he will have to be 'a bit better behaved' this year as the event is being held on home turf. The host said:
'My one thing I look forward to is being able to be a punter, and be in a different country where I'm not known. The problem is this year it's on home turf – people are gonna know who I am, so I need to be a bit better behaved.'
Mae Muller, who was born in London, has been selected to represent the United Kingdom in the upcoming Eurovision. The TikTok star will be performing her song I Wrote A Song and aiming to achieve the same level of success as Sam Ryder did in the previous year's competition.
Read more:
⋙ Rylan Clark: Strictly's It Takes Two host received this advice from Katie Price
⋙ Who is Mae Muller? Meet the UK's choice for Eurovision 2023