Despite being an intensively private couple in Hollywood, news about Taylor Swift and Joe Alwyn's secret engagement has been flooding every social network. Sources also mentioned the couple's planning for a 'simple and elegant' wedding.
Taylor Swift first made a splash back in 2006 with her Top 10 hit song Tim McGraw, which sold more than 5 million copies and received critical appraisal from music experts. Following the successful debut, the country music singer went on to release popular songs such as Love Story and You Belong With Me, which appealed to both pop and country music fans and catapulted Swift to stardom. Throughout her career, the singer-songwriter has amassed an enviable collection of prizes and awards, such as the Grammy Award for Album of the Year, for Fearless.
Aside from her musical feats, Taylor Swift's private life and romantic relationships are also fascinating topics for the media. While the singer has a tendency to keep her personal affairs under wraps, she had been romantically linked to many A-list celebrities before, with familiar names such as Joe Jonas, Calvin Harris, Jake Gyllenhaal, Harry Styles, and Tom Hiddleston. Despite this, none of her past documented romances had a happy ending, with the award-winning singer having never been engaged before. That's why when news about Swift's secret engagement to boyfriend Joe Alwyn broke out, the public and her fans have gone wild. Here's a look at Taylor Swift's romance with Joe Alwyn, and details about their unknown engagement.
Joe Alwyn is her longest relationship
After rumored flings and official romances with high-profile stars such as Joe Jonas or Tom Hiddleston which were ill-fated, Joe Alwyn is Taylor Swift's longest relationship, beginning in 2016.
Joe Alwyn is a popular English actor and songwriter famous for his roles in Mary Queen of Scots, The Favourite, Harriet, and Boy Erased. According to Dailymail, he was first linked to Taylor Swift in 2016 after the country music singer's split from Loki actor, Tom Hiddleston in September that year. However, the lovebirds kept their romance intensely private, having never made any red carpet appearance together, and managed to stay out of the limelight and its subsequent pressure.
In 2017, speculations about their blossoming romance began to spread as Taylor supposedly mentioned Joe Alwyn in many of her songs, including Ready for It and Gorgeous. The Things writes that in the latter song, Taylor describes her boyfriend's 'ocean blue eyes' and 'his accent' ('I got drunk and made fun of the way you talk'). However, the speculations remained unconfirmed as the two didn't make any official statement regarding their relationship. In an interview with British Vogue in 2018, the English singer explained:
'I'm aware people want to know about that side of things. I think we have been successfully very private, and that has now sunk in for people… but I really prefer to talk about work.'
Just two years later, Joe Alwyn, under the pseudonym William Bowery, penned lyrics for Taylor's 2020 alum, Folklore. He even went so far as to co-write two songs for the critically acclaimed album. In her 2020 Netflix documentary Miss Americana, Taylor Swift explained why the couple decided to stay under the radar, describing 'falling in love with someone who had a really wonderfully normal, balanced, grounded life' and they 'decided together that we wanted our relationship to be private.'
They have secretly been engaged
According to Metro, Taylor Swift and Joe Alwyn have reportedly been 'secretly engaged' for months but still kept their decision under wraps, having informed the news only to family and close friends. Neither of them has publicly revealed the news of their engagement, though. A source told The Sun:
'Basically immediate family, and trusted, very old friends. Everyone has been sworn to secrecy, too. Again, only a handful of people know details about the wedding and Taylor hasn't even told some of her team about the engagement.'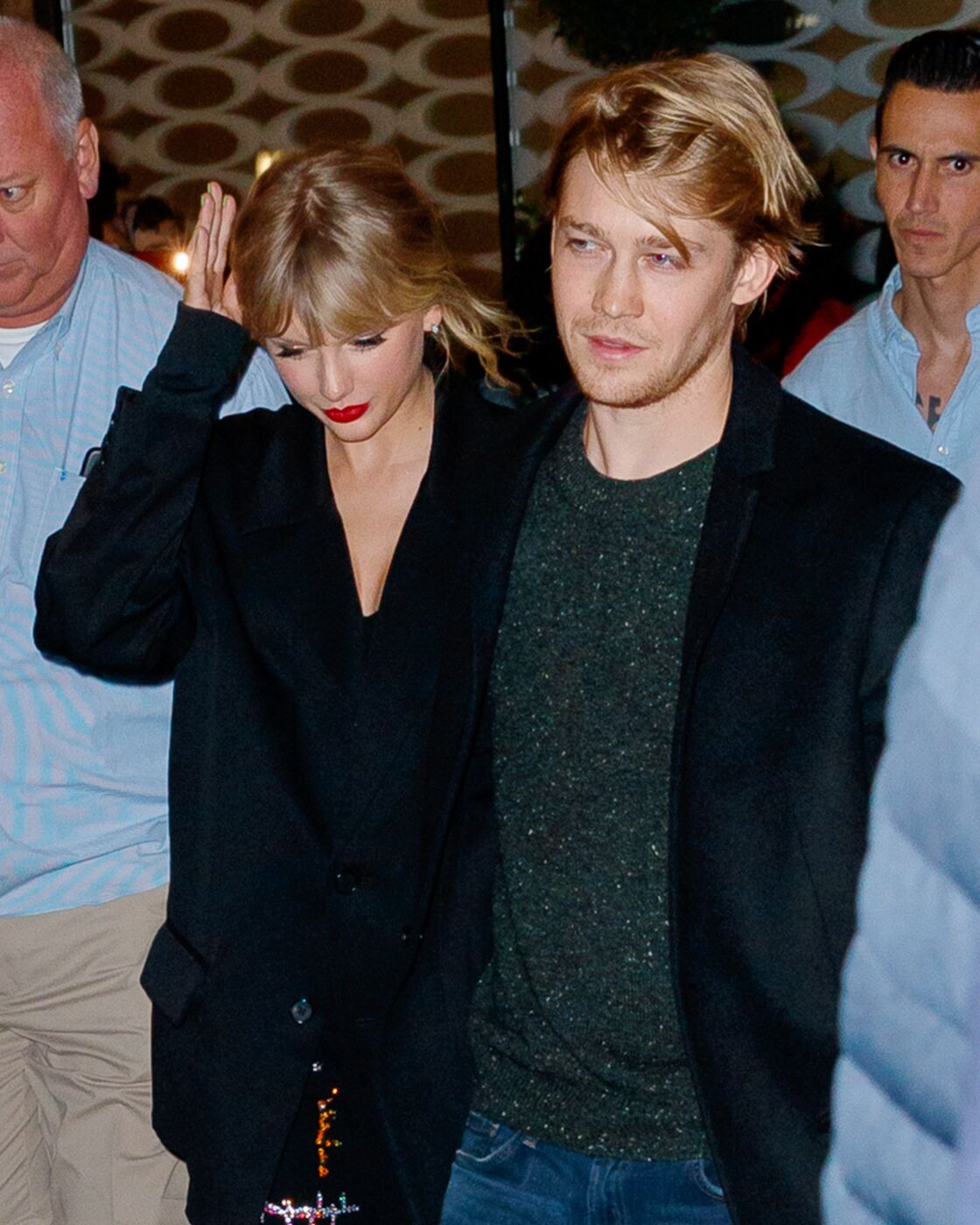 Pinkvilla writes that the couple has even planned for their wedding, which would also be simple and elegant with no magazine contracts for the coverage of their big day. As a result, it's unlikely that we'll see the couple exchanging vows on Vogue, Dailymail, or Hello!.
This is not the first time Taylor and her boyfriend sparked rumors of their engagement, however. In fact, during the promotions of his new show, Conversations With Friends back in April, Joe Alwyn spoke about their engagement rumors for the first time. The actor said:
'If I had a pound for every time I think I've been told I've been engaged, then I'd have a lot of pound coins. I mean, the truth is, if the answer was yes, I wouldn't say, and if the answer was no, I wouldn't say.'