Khloe Kardashian is set to welcome a second child via surrogate with her ex-boyfriend Tristan Thompson. The couple broke up in January after Thompson fathered a child with another woman.
According to TMZ, American model Khloe Kardashian is expecting a baby via surrogate with her ex-boyfriend, NBA star Tristan Thompson. The news was confirmed earlier this week by Kardashian's representative, who also revealed the baby was conceived in November last year. The rep told the Dailymail on Wednesday:
'We can confirm True will have a sibling who was conceived in November. Khloe is incredibly grateful to the extraordinary surrogate for such a beautiful blessing. We'd like to ask for kindness and privacy so that Khloe can focus on her family.'
TMZ writes that the baby will be born in a few days' time. The baby is Khloe's second child with Chicago Redbulls star Tristan Thompson. The pair already share a four-year-old daughter named True Thompson.
Tristan's eldest child is five-year-old son Prince, whom he shared with model Jordan Craig, who was pregnant at the time he began dating Khloe in 2016.
Khloe wants Tristan to co-parent their baby
Khloe, 38, and Tristan, 31, are famous not only for their respective careers but also for their rocky, on-and-off relationship that apparently came to an end in January this year. The breakup was the last straw of the pair's tumultuous romance that made headlines with allegations of cheating and other scandals.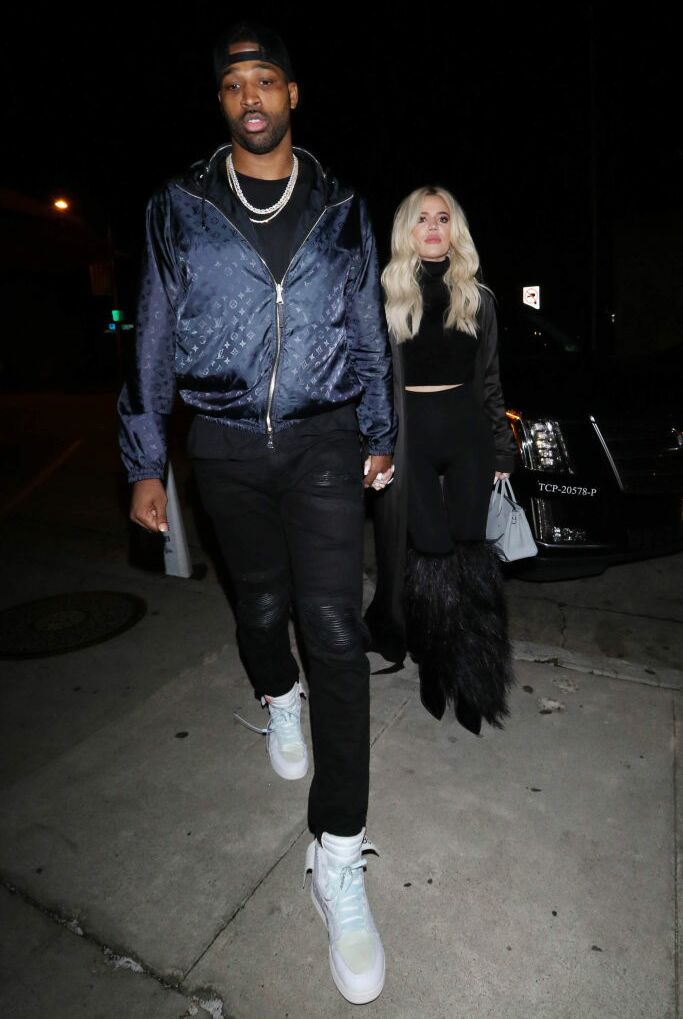 Just seven months ago, Tristan Thompson shocked his fans as he admitted to fathering a child with fitness model Maralee Nichols while Tristan and Khloe were together. Despite initially denying he was the baby boy's dad, Tristan finally came to accept the truth as the paternity test proved him wrong. However, the NBA star has yet to meet his child.
Following the scandalous affair, Tristan made a public apology to Khloe. He wrote:
'You don't deserve this. You don't deserve the heartache and humiliation I have caused you. You don't deserve the way I have treated you over the years.'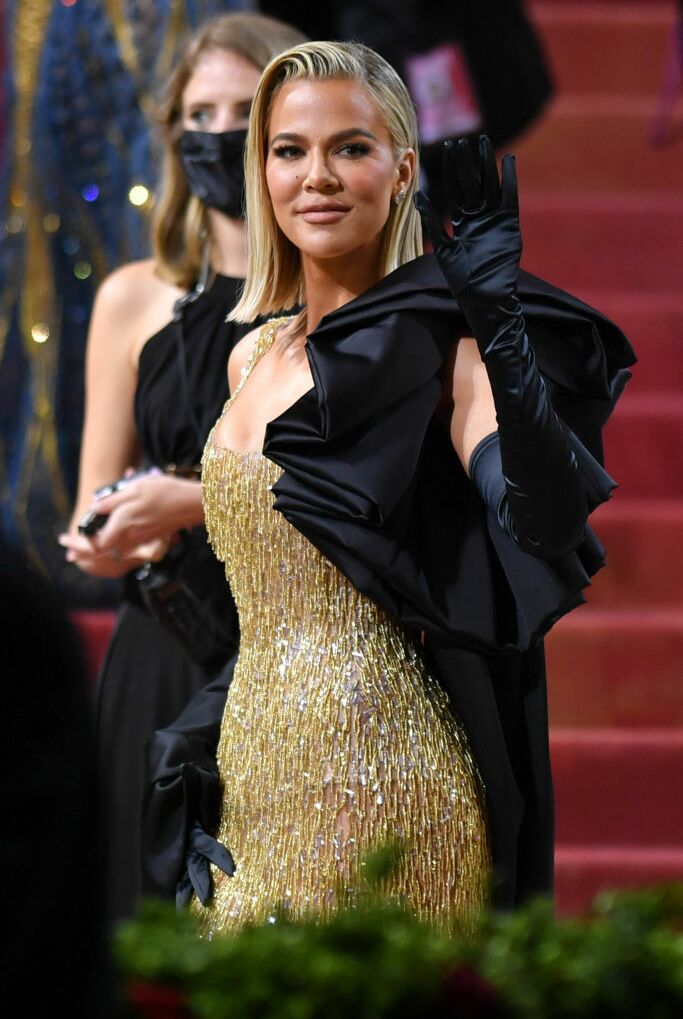 Despite Tristan's unfaithful action, CNN writes that the TV personality expects the NBA player to co-parent the new baby as the pair has been doing with daughter True. It's revealed that Khloe does not view herself as a 'single mom' and therefore wants Tristan to be involved in their children's lives as much as possible.
Tristan had cheated on Khloe on multiple occasions
Tristan's scandalous affair with Nichols was not the first time he had been unfaithful to Khloe. According to CNN, Thompson caused a stir back in 2019 when he was caught kissing Kylie Jenner's best friend Jordyn Woods at a party. It's also revealed that Tristan cheated on Khloe with multiple women, including a strip club worker, in 2018 - just weeks before True was born.
Khloe told USA Today, revealing that Kim Kardashian told her about the news:
'That was hard. I think the first time [Tristan cheated] it was either Kendall or Kylie that called me. Now it's good old Kim.'
In June's season finale of The Kardashians, the TV personality shared her emotions, saying: 'I find out what Tristan is doing with the rest of the world. I'm embarrassed.'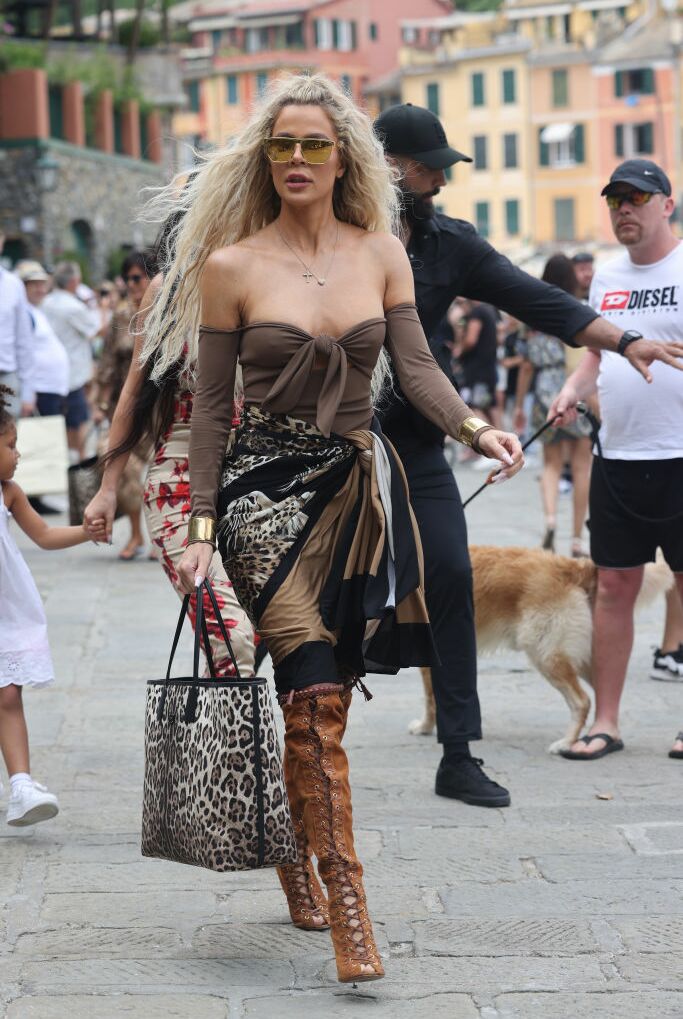 Khloe added that she's now 'become numb' to the pain given Tristan's cheating history. The mother of two confessed:
I'm replaying every event, every grand gesture, every trip, every date … all of that was a lie. I feel just not really in my own body, these things are just happening and I'm going through the motions. When you're hurt so many times — your reactions, your responses to the same thing happening over and over again — there is a numbing sensation to it.'
Despite the cheating allegations, Tristan and Khloe were still together during the pandemic. However, it seems the pair has put an end to their romance following Tristan's confirmed son with Nichols. According to the Dailymail, a source states that the pair are 'not back together' and have only been discussing 'co-parenting issues together'.