The Duke and Duchess of Sussex's inquiry to take a photograph of the Queen meeting her great-granddaughter Lilibet for the first time was coldly turned down by Her Majesty, who was having some medical problems.
Since permanently quitting senior royal duties and moving to the US in 2020, Prince Harry and his family have been receiving a flurry of editorials. From the birth of Archie and Lilibet to his escalating relationship with Prince William, Prince Harry's private life has been a frequent topic of conversation and media frenzy. In early June this year, the Duke of Sussex made headlines again with his family returning to the UK in celebration of the Queen's Platinum Jubilee, a historic event that saw Queen Elizabeth II become the first British monarch to reign for 70 years.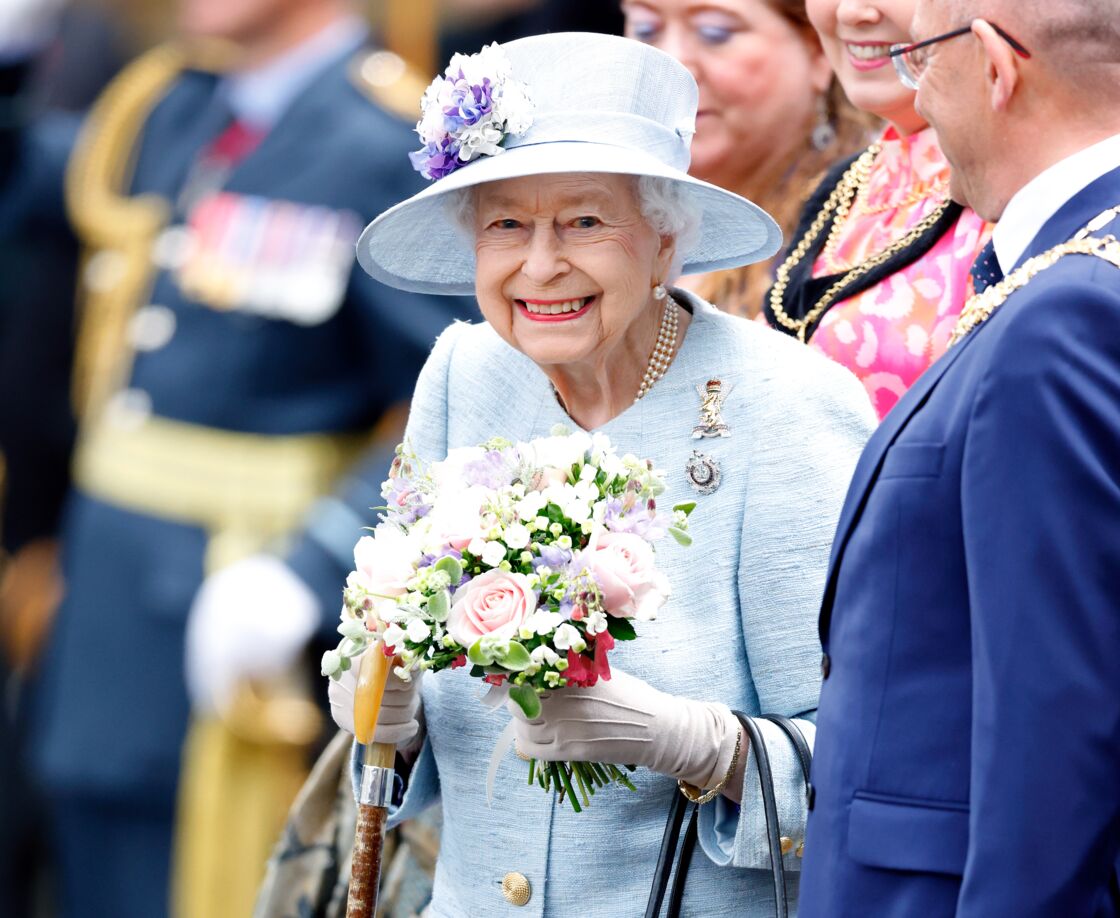 The family's homecoming trip also marked Lilibet Diana's first time in the UK. Previously, due to security concerns following the loss of their royal police protection, Prince Harry and Meghan didn't feel safe bringing their children to the U.K. Therefore, the return in early June was a rare opportunity for Lilibet to meet her Royal Family relatives, including the Queen, for the first time. However, if royal watchers were eagerly waiting for a snap of Her Majesty and the one-year-old baby, they would be left with nothing but disappointment.
The Queen allowed no photograph of her meeting with Lilibet to be taken
According to Cosmopolitan, Lilibet and Her Majesty met on Thursday at Windsor Castle, one day before the Trooping the Colour event. The Sussexes were keen to bring their own photographer to capture the precious moment but received a no from the Queen herself. According to Express, royal commentator Camilla Tominey revealed:
'The Duke is thought to have expressed a desire to get an official photograph of the two Lilibets together at some point in the future.'
Regarding the Queen's unexpected refusal, some people speculated that the Queen didn't authorize her image to be incorporated in any upcoming content Harry and Meghan produced as part of their million-dollar Netflix deal. However, the truth turned out to be much simpler. Cosmopolitan writes that Her Majesty was having a bloodshot eye on the occasion, which could spark public concerns and rumors about her health conditions if published. Ms. Tominey told Telegraph:
'However, the Queen personally intervened to prevent an official image being taken, apparently advising the couple that she had a bloodshot eye and did not want to feature in any pictures for public consumption.'
Given that Her Majesty is already 96 years old and has been having mobility issues recently, it makes sense that Buckingham Palace must control how the monarch appears to the public to prevent unwanted rumors and assumptions about the Queen's health.
Harry and Meghan threw a first birthday party for Lilibet
On their trip back to the U.K, the Sussexes also celebrated Lilibet Diana's first birthday party, throwing a casual picnic at Frogmore Cottage on June 4. However, the majority of her Royal Family relatives, including Prince William and his children, did not attend. It is not known whether the Queen joined her great-granddaughter's party.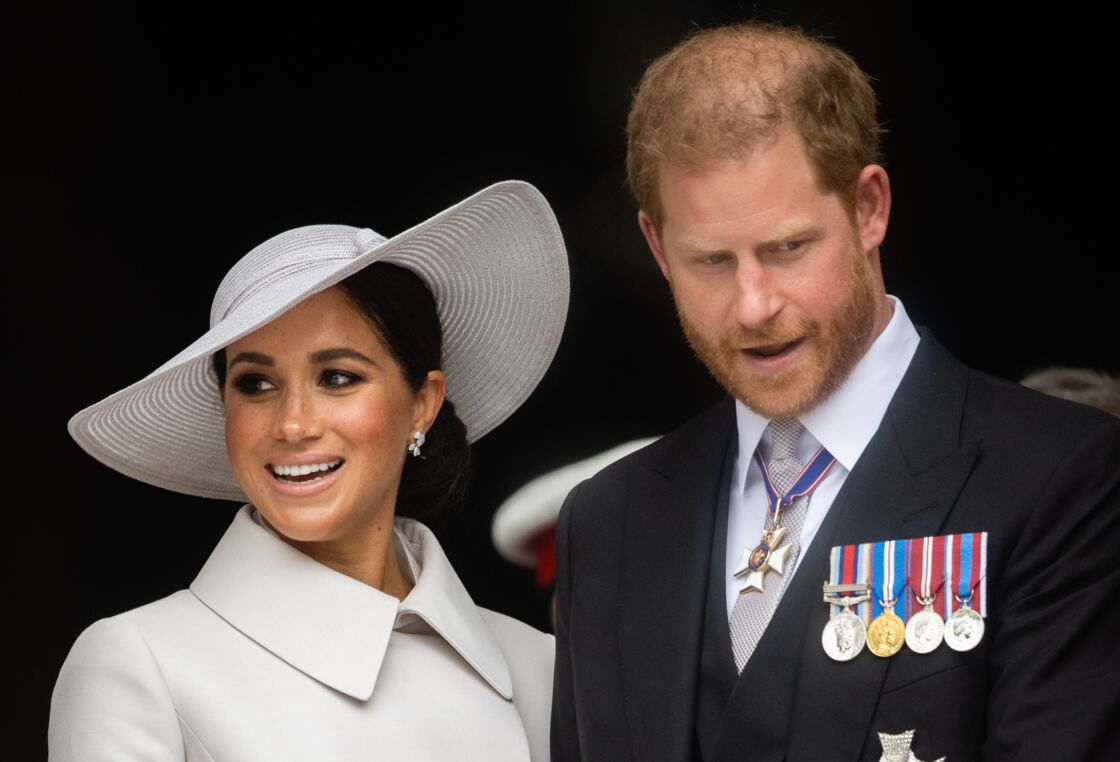 A source told The Sun: 'It was a lovely do and had everything you'd expect from a child's birthday party. But there was no formal entertainment. The idea was for it to be very relaxed and casual, with people free to pop in and out as they wished.'
Misan Harriman, photographer and friend of Prince Harry, released an adorable photo of Lilibet playing on the grass at her birthday party. He captioned: 'It was such a privilege to celebrate the 1st birthday of Lilibet with my family and hers! Joy and face painting all around.'
Since setting foot on U.K for the Platinum Jubilee, the Sussexes were mostly staying under the radar and spotted sitting several rows behind Prince Charles and Prince William during Friday's Service of Thanksgiving at St Paul's cathedral. They didn't make any public appearances alongside the Queen, Prince Charles, Camilla Parker-Bowles or Prince William's family, and reportedly returned to the US before the event ended.