The former German international, who is widely regarded as one of the best playmakers in football's history, has decided to hang up his boots at age 34.
Mesut Ozil, one of the most talented footballers of his generation, announced his retirement from professional football on March 23, 2023, at the age of 34.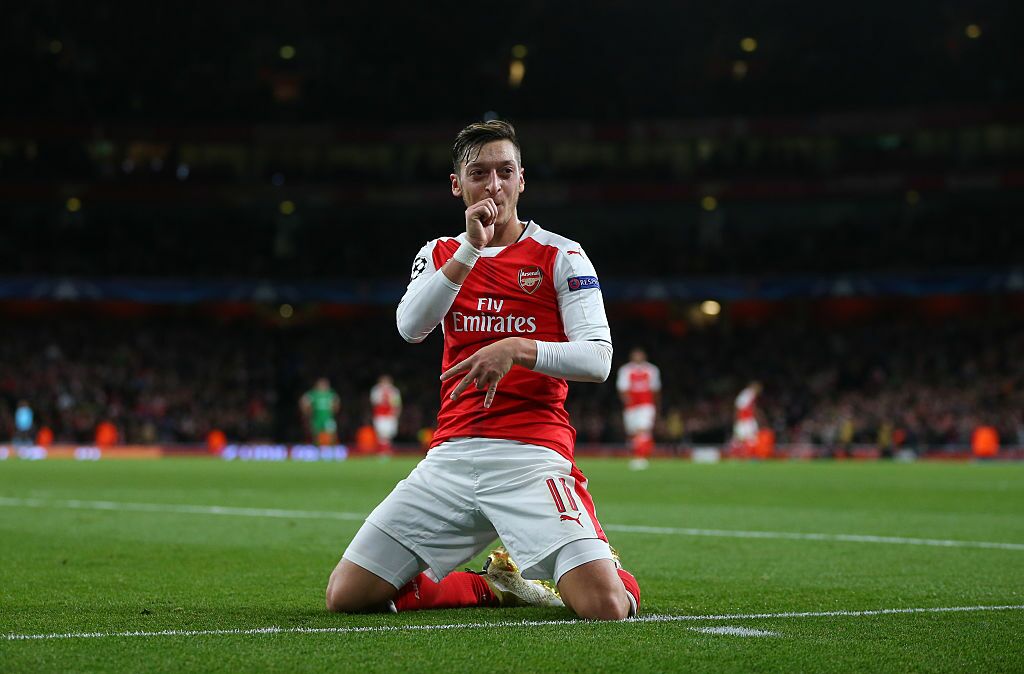 The German midfielder enjoyed a decorated career playing for top clubs like Real Madrid and Arsenal, and was an integral part of Germany's World Cup-winning team in 2014, where he played a starring role in the tournament. Although some football fans had lost track of him in recent years, his retirement announcement has surprised some people because of his age.
Announcing his retirement from football in 2023, Ozil wrote on Twitter:
'Hello everyone, after thoughtful consideration, I'm announcing my immediate retirement from professional football. I've had the privilege to be a professional football player for almost 17 years now and I feel incredibly thankful for the opportunity. But in recent weeks and months, having also suffered some injuries, it's become more and more clear that it's time to leave the big stage of football.'
The star added:
'Special thanks must go to my family members and my closest friends. They have been a part of my journey from day one and have given me so much love and support, through the good times and the bad.'
Mesut Ozil's rise to fame
Acording to Goal, Mesut Ozil began his senior career with Schalke 04 in Germany, before moving to Werder Bremen. His performances earned him a call-up to Germany's squad for the 2010 World Cup, where he helped his country reach the semi-finals.
A month after the World Cup, he signed for Real Madrid and spent three years in Spain, winning one La Liga title and the Spanish Super Cup. Ozil made 105 La Liga appearances for Real, scoring 19 goals.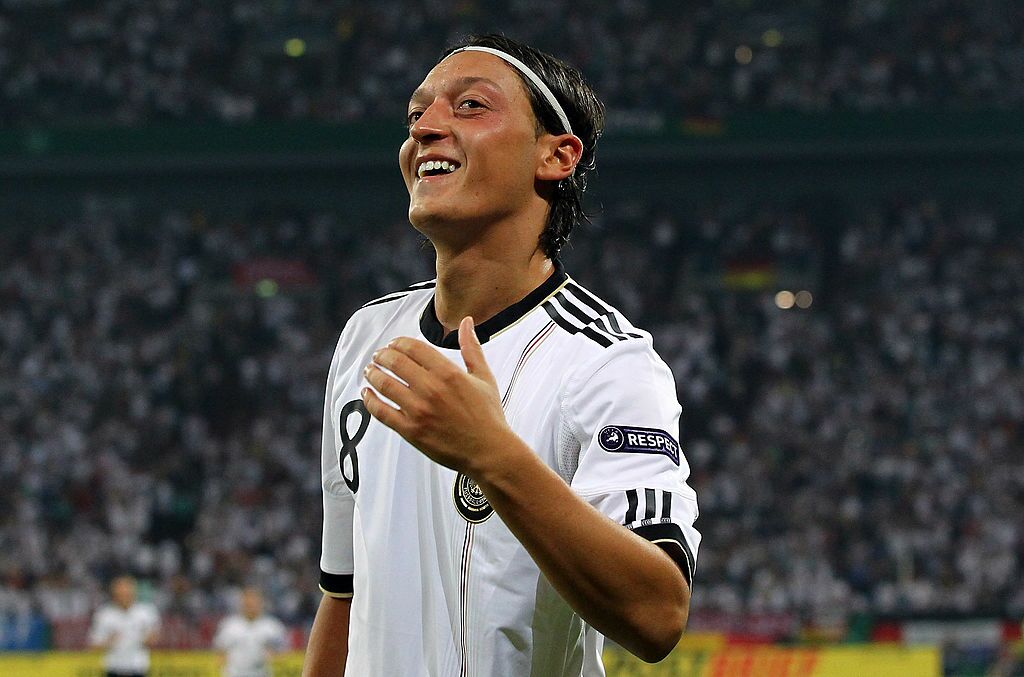 In 2013, he joined Arsenal, helping them win the first of four FA Cup titles the following year. He scored 33 Premier League goals and made 59 assists in his time in north London. At Arsenal, Ozil quickly established himself as one of the world's most creative midfielders.
Has Ozil won the World Cup?
According to Sporting News, Mesut Ozil also played a starring role for Germany at the 2014 World Cup in Brazil, starting all seven of their games as they became the first European team to win the tournament on South American soil. Ozil, who is of Turkish descent, scored 23 international goals in his 92 matches for Germany.
Over the course of his glittering career, Ozil made 645 appearances for club and country, in which he scored 114 goals and had 222 assists, reports ESPN. This feat alone is enough to qualify him as one of the greatest playmakers of all time, standing in the same league with Lionel Messi, Cristiano Ronaldo, or Kevin De Bruyne.
Tragically sad reason behind Ozil's retirement
In 2018, Ozil decided to retire from the German national football team. This was during a political dispute in Germany over an increase in migrants and after receiving criticism for taking a picture with Turkish President Tayyip Erdogan. He cited feeling uncomfortable playing for the national team due to what he perceived as 'racism and disrespect' he experienced because of his Turkish heritage as the reason for his retirement.
After leaving Arsenal in 2021 after falling out of favor with manager Mikel Arteta, Ozil joined Turkish club Fenerbahce where he stayed for 18 months until last summer. He then moved to Basaksehir, but has just played a shy 187 minutes this season after a series of injuries hampered his progress.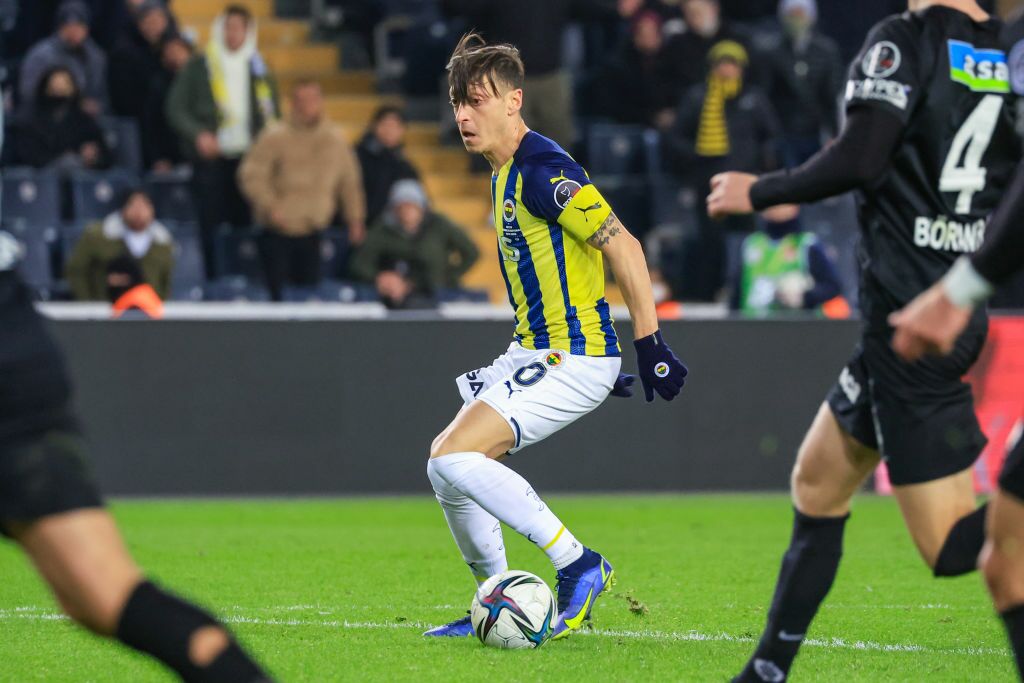 Ozil's back injury was the main reason for his absences this campaign, which also caused him to miss 14 games last season. Back, knee, and ankle issues have been common injuries for Ozil throughout his career, with Transfermarkt reporting that he missed a minimum of 69 matches while playing for Arsenal due to injury.
What is Mesut Ozil's net worth?
According to Celebrity Net Worth, Mesut Ozil's net worth is estimated to be around $120 million. His earnings have come from his successful career in football, as well as from brand endorsements and investments.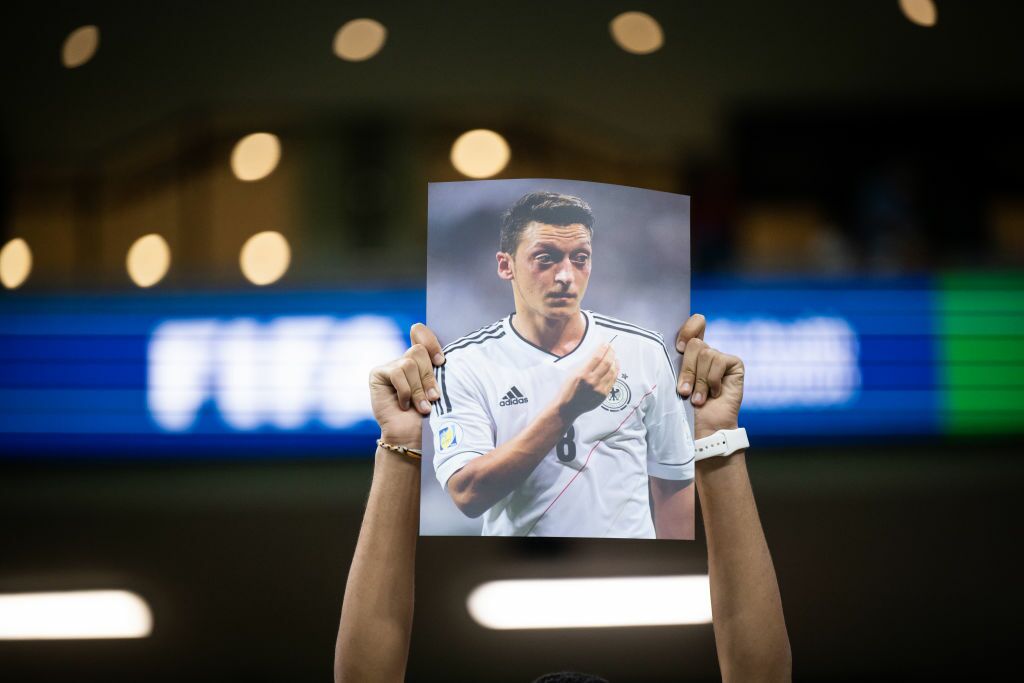 In 2013, he signed a five-year contract with Arsenal that made him the club's highest-paid player at the time, with a reported weekly wage of £350,000. Additionally, the former footballer also had lucrative deals with Adidas, Mercedes-Benz, and Beats by Dre. He also owns two esports teams, one that plays FIFA in the EA Sports league and another that plays Fortnite.
In 2020 he was 49th on Forbes' list of the world's highest-paid athletes, reports the Sun.
Ozil has been involved in several charitable initiatives and has donated a significant amount of his earnings to various causes, including the donations of medical supplies and doctors to poor children in Africa.
Read more:
⋙ Olivier Giroud: What is the World Cup winner's net worth?
⋙ Bukayo Saka: How much is the England star worth?
⋙ Lionel Messi: What is the world's greatest fooballer's net worth?