The BBC Breakfast weather presenter has landed a huge new job away from her weather duties, but the new role will also separate Carol from her partner.
In a shocking twist, beloved BBC Breakfast weather presenter, Carol Kirkwood, is embarking on a life-changing adventure that will take her away from her partner. This unexpected career move has left fans buzzing with anticipation as they wonder what lies ahead for the seasoned meteorologist.
With over 20 years of experience as a weather presenter, Carol Kirkwood has become a familiar face on BBC Breakfast. Beyond her meteorological expertise, Carol is also a talented writer, dedicating her time to writing best-selling novels. Additionally, she showcased her dancing skills as a contestant on the hit show Strictly Come Dancing in 2015, further demonstrating her versatility.
A new enchanting train journey
But there's more to Carol than just her meteorological prowess and dancing skills. In a surprising turn of events, Carol Kirkwood will be embarking on a once-in-a-lifetime adventure alongside her loyal fans. This captivating journey, which costs £1,495, will span four days, taking participants on a mesmerizing train ride through the picturesque landscapes of Scotland, Carol's beloved homeland.
As per The Daily Star, the itinerary includes immersive experiences such as steam train rides, enchanting boat trips, a visit to a majestic castle, and a unique opportunity to witness the marvels of the Falkirk Wheel. As a special treat, Carol will share her deep connection with Scotland through an engaging talk, offering insights into her upbringing in Morar, her illustrious career, and even her memorable stint on Strictly Come Dancing.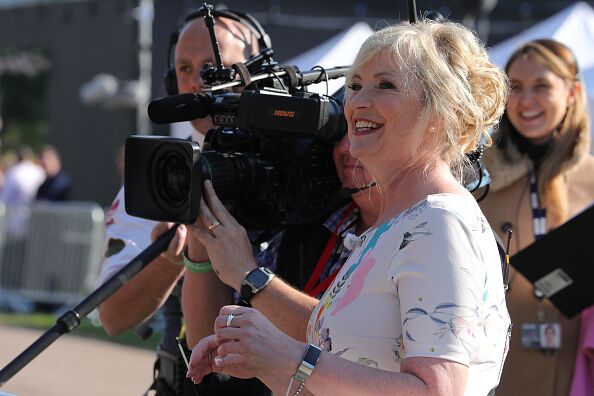 As per Hello! Magazine, fans will also have the chance to engage with Carol during an exclusive question and answer session, adding an extra layer of excitement to this extraordinary journey.
Separation from her partner
While Carol Kirkwood's upcoming adventure promises unparalleled excitement, it comes with its fair share of mixed emotions. As she bids farewell to her partner, Steve Randall, even temporarily, Carol undoubtedly feels a pang of longing for his presence. Living together in Maidenhead, the couple has nurtured a deep and loving relationship.
The weather presenter has remained relatively tight-lipped about their romance, but it was later reported that he is a 47-year-old police officer from Hampshire. Carol has often shared heartwarming anecdotes about her partner, such as in an interview with Prima in 2021. She said:
'He always makes me a cup of tea before I go to work in the morning, which is very romantic - it's 2.45am and he often leaves me a little love note for when I come home from work. That, to me, is worth a million red roses.'
Read more:
⋙ Carol Kirkwood worries as she goes missing from BBC Breakfast once again
⋙ Inside BBC Breakfast host Carol Kirkwood's mysterious leave from line-up
⋙ BBC Breakfast's Carol Kirkwood's mystery partner unveiled as toyboy 13 years her junior
⋙ Carol Kirkwood: How much does the BBC weather presenter earn?