The little princess takes after her mother when it comes to the specific snack she loves to nibble on.
At the age of 7, Princess Charlotte has a very sophisticated taste for food, which is revealed to be inherited from her mother, reports Marie Claire.
Princess Charlotte's sophisticated food taste
The seven-year-old daughter of the Duke and Duchess of Cambridge enjoys nibbling on typical food that other young children like, such as cheesecake and spaghetti, but she is also a huge fan of olives, which suggests that she has tastes that are far more developed than the average child's.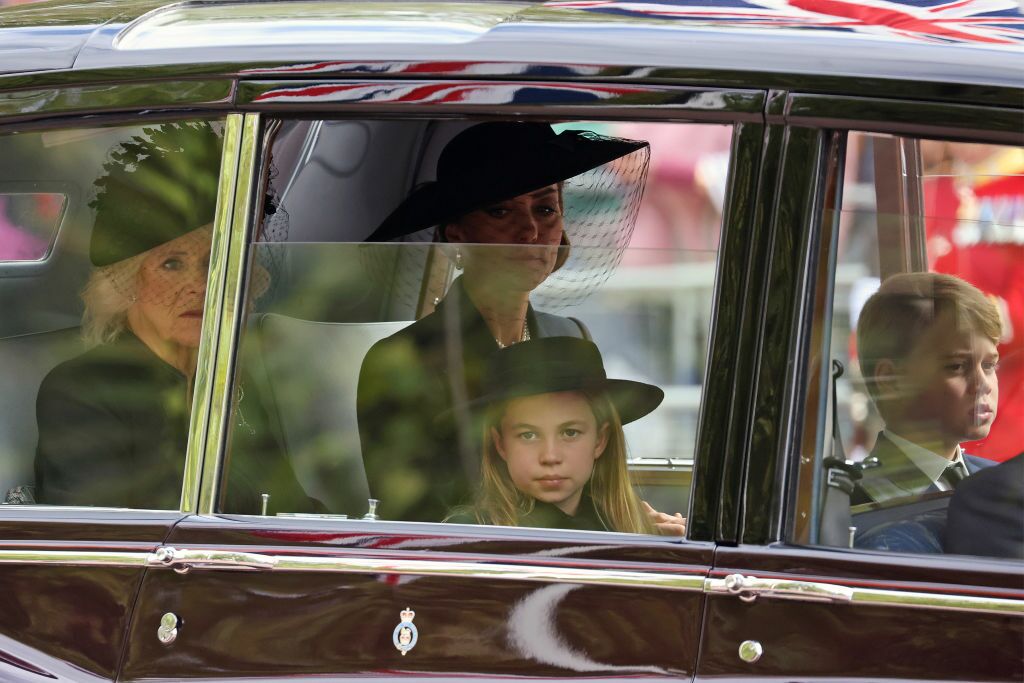 While we were all eating crisps and biscuits at that age, Charlotte seems to have followed in her mother's footsteps, who also adored eating olives as a youngster.
In 2018, when Duchess Kate visited Great Ormond Street Hospital and spoke with East Preston boy Rafael Chana, 4, who was awaiting a heart transplant, she revealed her favorite food.
Kate remarked: 'I used to eat lots and lots of olives when I was little as well,' in response to Rafa's admission that he liked them. When the child patient mentioned that he too loved spaghetti, Kate said, 'Charlotte does, too.'
As royal writer Rebecca English subsequently noted on her Twitter page, the Duchess of Cambridge today said that her daughter, Princess Charlotte, enjoys eating olives and that she encourages both Prince George and Princess Charlotte to cook with her.
At just seven years old, Princess Charlotte is showing more than just this early taste. She apparently likes spicy cuisine and can take the heat far better than her father, Prince William.
Before Charlotte's parents' journey to Pakistan in 2019, Kate spoke with Prince Shah Karim Al Hussaini, Aga Khan IV, about how much she enjoys making curry at home. She shared: 'Charlotte is fairly excellent with heat,' before adding that she tempers the spice for their children Prince George and Prince Louis.
The Prince of Wales also joked that he enjoys a fine curry as long as it's 'not too spicy' in order to be open about the fact that he likes a moderate meal.
And according to Kidspot, Kate Middleton also added that the children are encouraged to help out in the kitchen. The outlet writes:
'She encourages both her and Prince George to cook with her. They made cheesy pasta together the other day!'
Charlotte is now fourth in line of succession
Following Queen Elizabeth's death, princess Charlotte, seven, was the youngest mourner, with her brother George, nine, marched through a nave packed with world leaders in an expression of continuity to the great national loss, obtained by The Guardian.
After the Queen passed away on September 8, her great-grandson George, who is now second in line to the throne, accompanied his father, the Prince of Wales, who is King Charles III's direct successor, in a dark blue suit and black tie. He was followed by his wife Kate Middleton, the Princess of Wales, who was dressed in a black dress and wide-brimmed hat.
With Charles' ascension, the Cambridges' three children - George, Charlotte, and Louis, Charlotte rank from second to fourth in line of succession.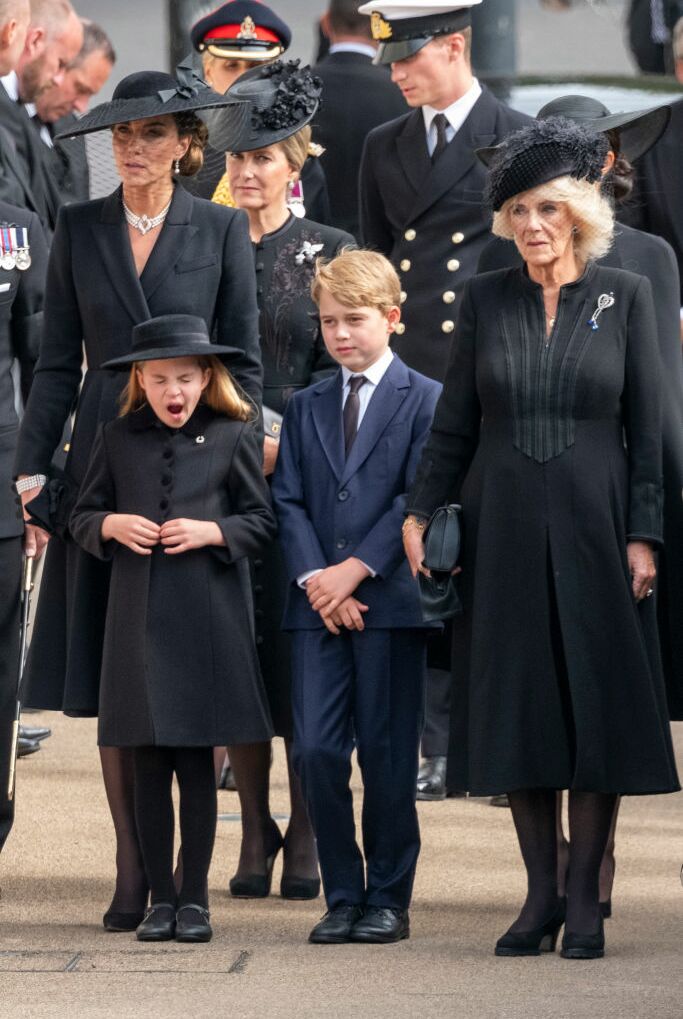 Charlotte's appearance at Westminster Abbey served as a reminder of how the Queen's reign put a stop to the male primogeniture that had existed in the British monarchy for hundreds of years. The Princess is third in line to the throne and her younger brother Louis, 4, who was not present at the burial, is fourth since a younger boy could no longer dethrone an elder daughter in the succession in 2013.
On the same day that the country's longest-reigning king passed away, the siblings attended a new school in Berkshire. On Monday, they accompanied the main royal group as the Queen's body was carried inside the abbey, standing behind the King and Queen Consort.
Read more:
⋙ Royal Family releases first photo of King Charles, Camilla, William and Kate
⋙ Here are 5 things about Kate Middleton that you did not know
⋙ Kate Middleton had this cheeky nickname for Prince William that she can't use anymore