BBC presenter Vanessa Feltz broke down in tears as she tearfully announced her departure from BBC Radio 2 and BBC Radio London after nearly 20 years on air.
According to The Sun, British host Vanessa Feltz has decided to quit her high-profile job at BBC and will present her Radio 2 show for the last time this Friday. She will be leaving her morning breakfast show, which airs on both Radio 2 and BBC Radio London.
An emotional farewell for Vanessa
Vanessa will bid farewell to her fans and audience on her last Radio 2 Early Breakfast Show on Friday before standing in for Jeremy Vine for another two weeks. The Guardian writes that 26 August will be Vanessa's final day at Radio 2 and also her last BBC Radio London show.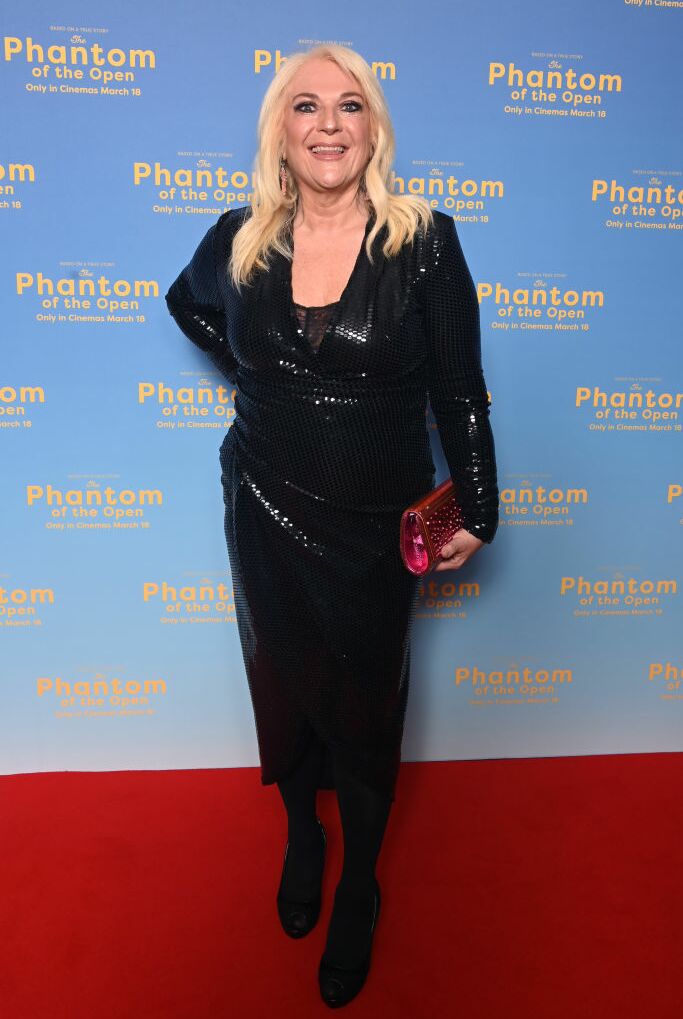 The broadcaster and TV personality explained that her leave would allow her to catch up on a 'decade's deficit of beauty sleep'. As she announced the news to her listeners on Thursday's morning, Vanessa was very emotional and said she would 'try not to cry'. She said:
'I have loved every moment with my Radio 2 'early birds' and will miss my lovely listeners, jolly good fellows, and beloved friends and colleagues at Radio 2 with all my heart. However, after almost 12 blissful years, I now need to step down to catch up on a much-needed decade's deficit of beauty sleep!'
Vanessa added that she has 'loved every moment' of her early programs and that it was 'an honor and a privilege' to have fronted BBC for almost two decades. She said:
'It's been an honor and privilege to be the breakfast voice of BBC Radio London for 20 years and, although I'm leaving the show, I'll continue to expect hugs from my lovely listeners when I see them on the streets of London.'
Vanessa went on to say:
'I will enjoy a dollop of energy-boosting shuteye to swing from ziplines with my three effervescent grandchildren and frolic with my fiance, Ben, who irritatingly remains 10 years younger than me.'
The Vanessa presenter captioned the clip, which was posted on her Instagram account: 'Devastated. Farewell to @bbcradio early breakfast.'
She quickly received a flock of supportive messages from her fans and celebrity co-stars. BBC presenter Zoe Ball described her fellow host as 'always glamorous and quite possibly the cleverest person'.
Meanwhile, Helen Thomas, Head of Radio 2, addressed the news thanking Vanessa for having 'entertained the Radio 2 listeners':
'For almost 12 years, Vanessa has made her live weekday Early Breakfast Show her very own kingdom, and I'd like to thank her wholeheartedly for the thousands of middle-of-the-night starts she's made to entertain the Radio 2 listeners.
Chris Burns, the controller of local audio commissioning, said of Vanessa's departure:
'The brightest spark you could ever meet – no matter how early it is and what's going on in the news. To say Vanessa's voice will be missed is an understatement.'
According to the Dailymail, Vanessa is the latest start to quit BBC after veteran DJ Steve Wright announced his departure earlier this month after more than 40 years of service for the broadcaster.
A look back at Vanessa's career
Since the early 1990s, Vanessa Feltz has been in the spotlight as a regular fixture on TV shows. She became a household name after presenting the Radio 2 Early Breakfast Show in January 2011. The morning show initially aired from 5 AM - 6.30 AM but was later extended to 4AM in January last year. Her time on the show has earned Vanessa a multitude of awards, including a Sony Gold in 2009, two gold Gillard awards and silver in the Best Speech Breakfast Show category at the Arias (The Radio Academy's Audio and Radio Industry Awards) in 2017 and 2022.
Aside from the morning programmes, Vanessa has also featured in other popular shows, including This Morning, The Vanessa Show, Vanessa and The Big Breakfast.