Following her breakup with Gerard Pique, singer Shakira has been romantically linked to various high-profile stars, which include Tom Cruise and one of the highest-paid athletes in the world.
In the world of celebrity relationships, rumors and speculations often run rampant. Shakira, the renowned Colombian singer, has not been immune to these rumors, with several high-profile names being linked to her romantic life.
Cozy dinner sparks speculations
According to The Vulture, ithas been suggested Shakira is now in fact dating seven-time F1 World Champion Hamilton. The rumors about the relationship between Shakira and Lewis Hamilton began to circulate after they were spotted having dinner together at the Cipriani restaurant in downtown Miami, shortly after the Formula 1 Grand Prix.
This initial encounter sparked interest and speculation, as fans and media outlets wondered if there was something more than just a friendly outing between the British race car driver and the Colombian singer.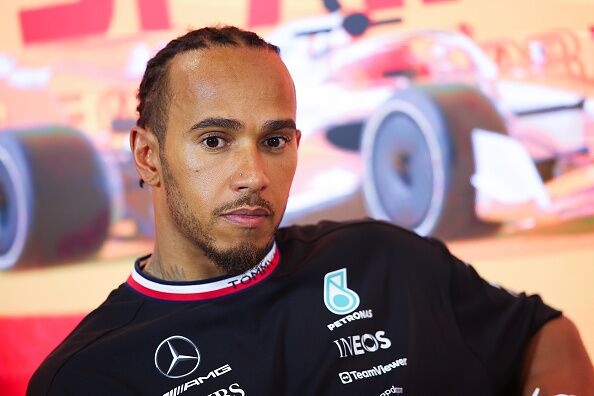 Marca reports that the rumors gained further momentum when the Hips Don't Lie star and Hamilton were seen together after the Spanish Grand Prix. Shakira, accompanied by her children Sasha and Milan, traveled to Barcelona and took the opportunity to attend the Grand Prix held in Catalonia, where Hamilton returned to the podium after finishing second behind Max Verstappen.
Hamilton's interest in Shakira
According to Planet F1, the rumors reached new heights when photos surfaced on social media of Shakira and Hamilton having dinner together at a restaurant in Barcelona. The dinner also included other notable personalities such as Canadian musician and producer Daniel Caesar, Sudanese singer-songwriter Mustafa, and Emirati model Fai Khadra. The gathering took place at El Parco, a renowned Japanese restaurant in the city.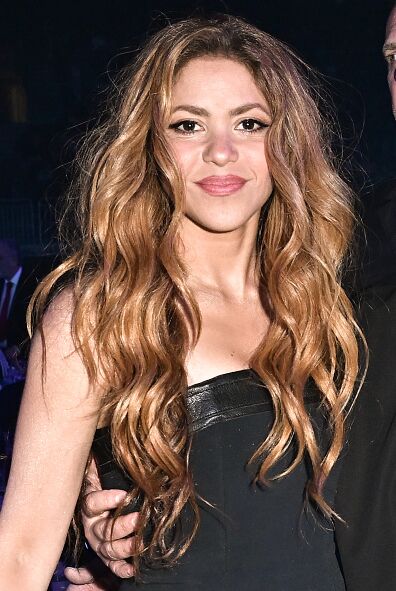 Although the nature of Shakira and Hamilton's relationship remains uncertain, it is widely believed that they share a close friendship. Hamilton himself has expressed his interest in having a 'Latina' girlfriend, leading to speculation about his connection with Shakira. The Mercedes driver said in the middle of an event that he was looking for a girlfriend: 'I need to find a Latina.'
Shakira 'not interested' in Tom Cruise
Shakira's romantic life has been the subject of intense scrutiny and speculation over the years. From her previous relationship with Gerard Pique to the recent rumors involving Lewis Hamilton, the media and fans eagerly analyze every move she makes.
One of the recent romantic rumors surrounding Shakira involved Hollywood hunk Tom Cruise. The speculation began after the pair met at the F1 Grand Prix in Miami, leading to claims that the Top Gun: Maverick star became infatuated with Shakira.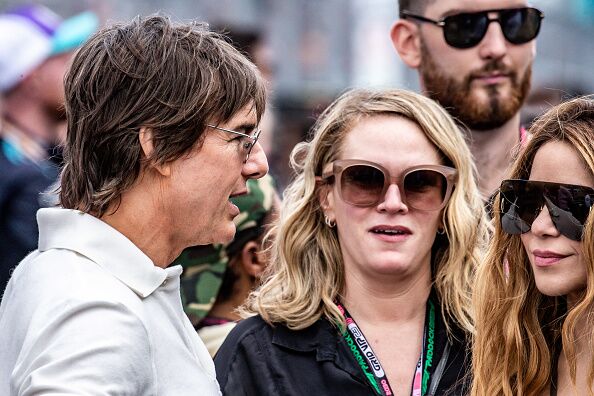 According to a source alleged to Heat Magazine, the Top Gun actor was 'absolutely mesmerized' by Shakira and continued to pursue her, while Shakira was 'flattered' but not interested.
A source told Heat Magazine:
'Tom was giddy when he met Shakira, and it wasn't all that dissimilar to how he acted when he first got with Katie Holmes. He's known Shakira loosely for years, but this was his first time hanging out with her in a relaxed setting, and he came away convinced they had a real connection they needed to build on.'
Read more:
⋙ Gerard Pique and new girlfriend 'kicked out of restaurant' by ex-girlfriend Shakira's fan
⋙ Lewis Hamilton got schooled by the Queen for his unacceptable manners
⋙ Tom Cruise snubbed the 2023 Oscars despite 'Top Gun: Maverick' nominations