Get ready for a whirlwind of change in the life of Daniel Radcliffe, the beloved actor who captured our hearts as the iconic Harry Potter. With a major announcement on the horizon, Radcliffe's fans are eagerly awaiting the revelation that promises to shape his future in unexpected ways.
Radcliffe announces exciting news
In April, Radcliffe and long time girlfriend Erin Darke embarked on a new chapter of their lives as they welcomed their first child, a bouncing baby boy, reports PEOPLE. The couple's joy knew no bounds as they embraced the journey of parenthood together.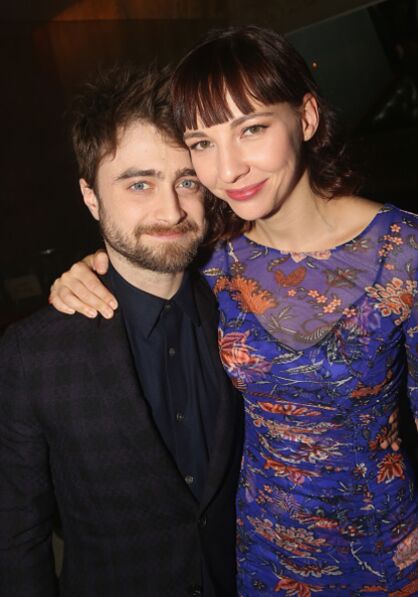 While speaking to ET's Denny Directo ahead of the season 4 premiere of Miracle Workers, Radcliffe said:
'It's great. It's crazy and intense, but he's wonderful and Erin is amazing—it's a real privilege also to have this time with him.'
As Daniel relishes his new role as a father, he contemplates the impact it may have on his illustrious acting career. While enjoying a paternity leave, he mentioned:
'I was always going to take some time off, which not everyone is able to do, and so I'm able to kind of just be here with him a lot, which is lovely.'
Who is Daniel Radcliffe's girlfriend?
In addition to his remarkable career, Daniel Radcliffe's personal life has also been a subject of interest for fans and media alike. At the center of his personal life is his long-term partner, Erin Darke.
As per Variety, the actress has made a name for herself through her work in both film and television. She has showcased her acting prowess in movies such as the Beach Boys biopic Love & Mercy and the Oscar-nominated film Still Alice. On the small screen, Darke has taken on recurring roles in popular series like The Marvelous Mrs. Maisel and Good Girls Revolt.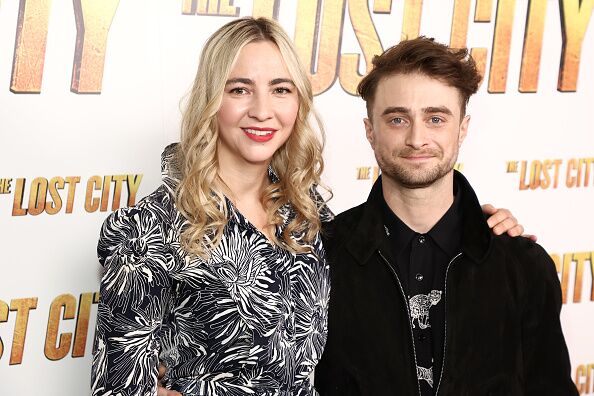 The love story between Radcliffe and Darke began on the set of the 2013 film Kill Your Darlings, in which they both had roles. It was during this project that their paths crossed, leading to the start of their romantic relationship. Radcliffe himself has fondly reflected on their first meeting, sharing:

'It'll be a hell of a story to tell our kids one day because of what our characters do with each other. Our characters are meeting and flirting with each other, so there is this kind of sweet record of us just meeting for the first time and flirting.'
Will Radcliffe join the reboot of Harry Potter?
No discussion about Daniel Radcliffe would be complete without acknowledging his remarkable career that began with the iconic role of Harry Potter. Radcliffe's portrayal of the boy wizard in the film adaptation of J.K. Rowling's beloved book series catapulted him to global fame.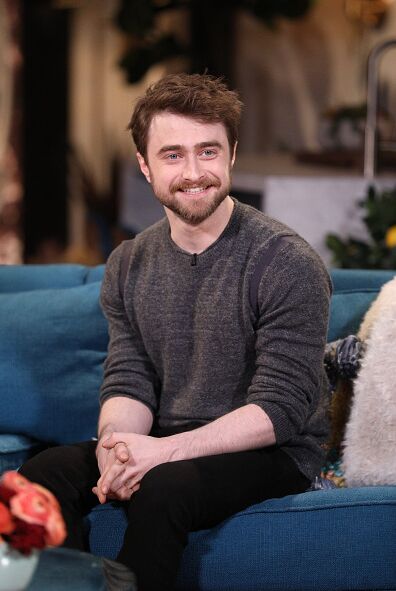 Following the immense success of the Harry Potter franchise, Radcliffe sought to challenge himself as an actor and shed the image of the young wizard. He explored genres such as horror in films like The Woman in Black, psychological thriller in Horns, dark comedy in Swiss Army Man, and the 2022 action-adventure comedy film The Lost City, in which he co-stars with Sandra Bullock and Channing Tatum.
As whispers of a Harry Potter reboot permeate the entertainment industry, fans eagerly anticipate whether Daniel Radcliffe will once again grace the screen as the beloved wizard. As per Deadline, the reboot project is expected to take a few years to get on air with sources suggesting a 2025/2026 premiere.
While Radcliffe has left the door open to future possibilities, he remains humble and supportive of the potential new cast and creative team. Expressing his excitement, Radcliffe shared:
'I'm definitely not seeking it out in any way. But I do wish them, obviously, all the luck in the world, and I'm very excited to have that torch passed.'
Read more:
⋙ What HBO said about the return of the original cast of Harry Potter in the new series
⋙ Daniel Radcliffe is still making insane fortune off Harry Potter 10 years later
⋙ Tom Felton opens up about 'secret love' for Harry Potter co-star Emma Watson