The former I'm A Celeb contestant has a tragic history with pets as a series of fatal accidents have taken away all of her four-paw friends.
The former glamour model and TV personality has once again stirred controversy among animal lovers after a recent incident involving her new pet puppy. In a TikTok livestream, Price was captured appearing to slap her puppy after it sat on her favorite jumpers. The incident has sparked outrage among viewers and fans, prompting renewed calls for a ban on her keeping pets.
Price's cruel behavior towards animals
In a recent TikTok livestream, Price was caught on camera seemingly slapping her newly acquired pet puppy Tank after it settled on her collection of cherished jumpers. Tank was adopted after the death of her dog Blade earlier this year and Katie vowed to keep him protected, according to Metro.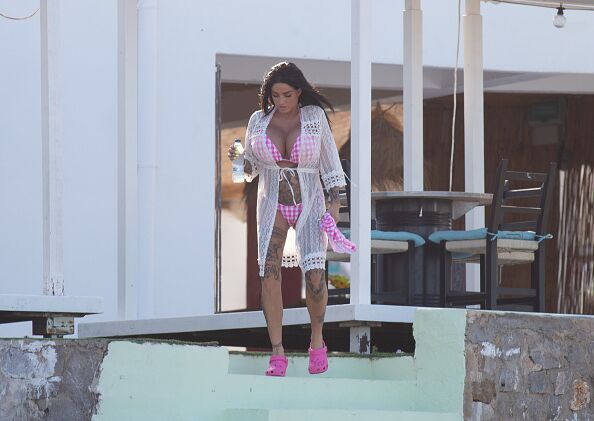 This incident has not only drawn immediate backlash but has also fueled demands for a ban on Price's ownership of pets.
Directly from the video footage, viewers could witness the unsettling moment when Price appeared to hit the dog, prompting astonishment among those watching. The video captured her frustration as she firmly told the puppy, 'Right, get off my jumpers,' before continuing with a sigh, 'My love jumpers, that I love... get off... ugh, jesus christ...anyway, as I was saying.' However, this attempt to change the subject did not go unnoticed, and viewers took to social media to express their shock and concern.
A history of controversies
This incident has once again brought to the forefront a disturbing pattern of pet tragedies and controversies surrounding Price.
Since 2017, a total of seven of her pets have suffered untimely deaths, triggering outrage and prompting an online petition that has garnered over 35,000 signatures, calling for a ban on her ability to own animals. The petition claims Price's pets are dying due to 'lack of care' as campaign organisers say, 'no more animals need to die'.
One of the most heart-wrenching losses was Blade, Price's protection dog, whose life was tragically cut short when it was killed on the A24 road near her Sussex home. A mortified driver is believed to have come to the aid of the unfortunate Pomeranian after it was hit, transporting it to Arun Vets in Pulborough, located in West Sussex. This death was just seven months after the model's other dog Sharon was knocked down and killed on the same main road, as per The Mirror.
A year before Sharon's tragic demise, Katie's Alsatian named Queenie was struck by a delivery driver. Queenie had been a gift from her ex-partner Kieran Hayler for her 38th birthday.
Another Alsatian named Sparkle met a similar fate on the A24 in 2020, and shortly thereafter, her French Bulldog named Rolo suffered a distressing fate of being suffocated by a chair.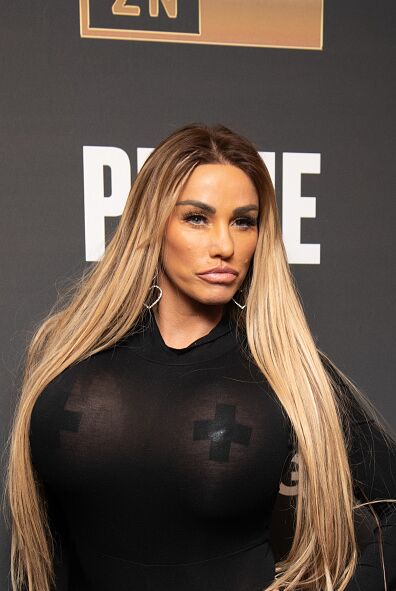 Katie's history of unfortunate pet incidents continues, as two additional animals in her care—a horse and a chameleon named Marvin—have also tragically passed away.
Animal rights organization PETA has been swift to respond, with Vice President of Programmes Elisa Allen stating:
'After a seventh animal died in her custody, Katie Price should be facing more than the court of public opinion – she should face a court of law and be banned for life from keeping animals.'
PETA is not only demanding accountability for Blade's death but also emphasizing the need for comprehensive legal consequences for Price's actions.
Read more:
⋙ Katie Price reveals new career plans and it's not what you'd expect
⋙ Katie Price slammed for putting picture of herself next to this Royal family member
⋙ Katie Price reveals undiagnosed health condition to she's been living with
⋙ Katie Price: Model reportedly back with ex-fiancé Carl Woods