The ex-Manchester United football legend recently visited Jeremy in his iconic farm, where he got trolled by the former Top Gear host
Jeremy Clarkson, the outspoken former host of Top Gear and current star of the Amazon Prime series Clarkson's Farm, has been known for his cheeky and often controversial remarks. Recently, he has taken to trolling celebrities, including football legend David Beckham and Hollywood actor Ryan Reynolds.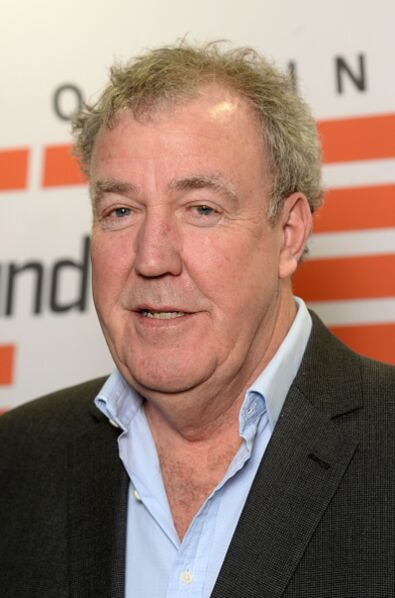 David Beckham's Visit to Clarkson's Farm
David Beckham, a former England football player and global superstar, paid a visit to Jeremy Clarkson's farm, Diddly Squat Farm, where the popular TV show Clarkson's Farm is filmed. A photo of Beckham with Gerald Cooper, a fan-favorite from the show, was shared on Jeremy's official Instagram account, capturing the attention of fans and followers.
In the photo, Beckham can be seen wrapping his arm around Gerald's shoulder, with Jeremy humorously captioning it, 'Gerald. And another man.' Fans were quick to react, expressing surprise and amusement at the unexpected encounter.
The lighthearted comments ranged from admiration for Gerald's down-to-earth nature to playful jabs at Beckham's fame. One Instagram user joked: 'Nice to see Gerald stay humble and nice with his fan.'
Another added: 'Now that's a conversation I want to hear.'
A third fan joked: 'The man, the legend. And Beckham.'
A fourth commented: 'They'll understand each other perfectly well.'
According to The Express, throughout the Amazon Prime series Clarkson's Farm, Jeremy Clarkson and Gerald Cooper have formed a strong friendship. Despite Clarkson's occasional struggles to understand Gerald's thick West Country accent, their bond has become a beloved aspect of the show, often amusing viewers.
Jeremy Clarkson's banter with Ryan Reynolds
Jeremy Clarkson's trolling antics extend beyond David Beckham. Apart from his playful encounters with the former Manchester United star, Jeremy Clarson also engaged in some light-hearted banter with Hollywood actor Ryan Reynolds, who co-owns the Welsh football club Wrexham AFC.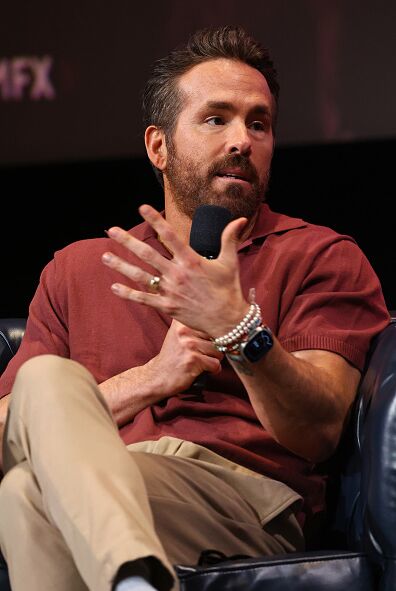 Clarkson, an avid supporter of his local team Chadlington FC, took to Twitter to send a friendly warning to Reynolds and McElhenney, stating, 'Ok Wrexham. @ChadlingtonFC is coming for you.' Clarkson's Involvement with Chadlington FC.
Jeremy Clarkson's involvement with Chadlington FC, a non-league club in Witney and District Division One, came about as a response to objections he faced while expanding Diddly Squat Farm. Clarkson, who is a Chelsea fan at heart, decided to sponsor the team and incorporated the tractor logo from his farm onto their jerseys. He believes that Chadlington FC has the potential to follow in the footsteps of Wrexham, which gained promotion to the Football League under Reynolds and McElhenney's ownership.
Wrexham's incredible success story
According to The Mirror, Chadlington's first team finished seventh in Division One of the Witney and District League this season. Meanwhile, Reynolds' Wrexham side were promoted to League Two this season to end a 15-year spell out of the Football League. They are already preparing for next season, having announced a new shirt sponsor and a sponsorship for their stadium.
Starting from July 1, the iconic home of Wrexham football club, known as The Racecourse Ground, will undergo a name change as part of a sponsorship agreement with SToK Cold Brew Coffee, a renowned US drinks company. Consequently, the stadium will be referred to as SToK Racecourse or SToK Cae Ras.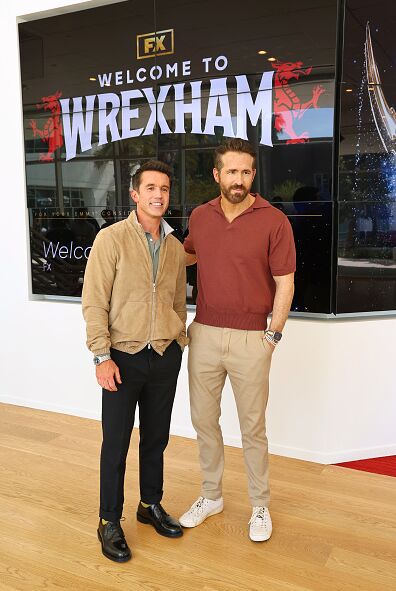 In another sponsorship development, Blake Lively, the wife of Ryan Reynolds, has taken on a prominent role by becoming the primary sponsor with her own line of beverages. Lively, who has previously supported Wrexham's pre-season tour in the United States, will have her company, Betty's Buzz, sponsoring the training tops for all of Wrexham's teams.
Read more:
⋙ David Beckham opens up about 'tiring' disorder that keeps him up at midnight
⋙ David Beckham finally responds to Joe Lycett over Qatar controversy
⋙ Ryan Reynolds' football club can make it to England's highest league very soon
⋙ Ben Foster reveals surprising amount Ryan Reynolds is paying him to play for Wrexham