David Beckham discusses living with OCD in the currently untitled Netflix series about his life and career.
David Beckham is one of the most successful football players in history, having played for renowned clubs such as Manchester United, Real Madrid, and LA Galaxy. The father of four is not only recognized for his exceptional football skills, but also for his fashion sense, philanthropy, and numerous endorsements.
However, behind the glitz and glamour, Beckham has opened up about his struggles with mental health, particularly his battle with Obsessive-Compulsive Disorder (OCD).
Beckham's bizarre habit caused by OCD
According to The Guardian, the former England football captain and global superstar has recently opened up about his lifelong struggles with the disorder in a new Netflix documentary exploring his life and career.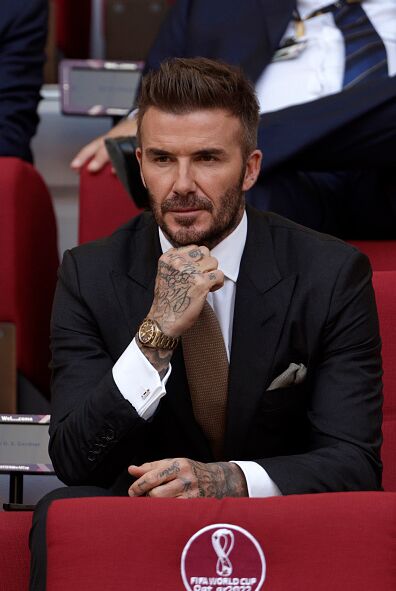 Beckham reveals some of the experiences that have put a weight on his life, sharing that he had to 'clean the candles' at the middle of the night:
'The fact that when everyone's in bed I then go around, clean the candles, turn the lights on to the right setting, make sure everywhere is tidy. I hate coming down in the morning and there's cups and plates and, you know, bowls.'
In the documentary, Beckham discusses how his OCD manifests in his daily routine, stating that:
'I clip the candle wax, I clean the glass, that's my pet hate, the smoke around the inside of a candle. I know, it's weird.'
The camera crew filming the documentary was impressed by Beckham's kitchen, which he kept immaculate. 'I clean it so well, I'm not sure it's actually appreciated so much by my wife, in all honesty,' he said.
In the documentary, Beckham discusses how living with his 'tiring' OCD leads him to spending hours cleaning and organizing his home while the rest of his family are in bed. 'It's tiring going around every single candle cleaning it,' he says.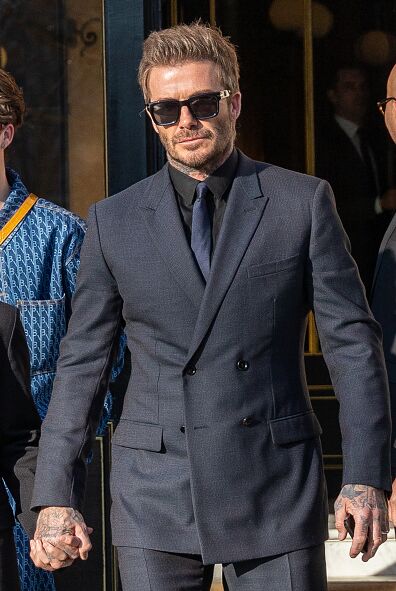 Beckham has previously spoken about his OCD, explaining to the Daily Mail that he feels the urge to arrange items like books and clothes in straight lines and symmetrical patterns. He also said that one of the reasons his body got covered in so many tattoos was because he was addicted to the pain.
What is the name of David Beckham's documentary?
The series description on Netflix's TUDUM website states that the documentary will examine Beckham's life from his working-class roots in East London to his career as one of the most iconic and successful football players, directed by Oscar-winning director Fisher Stevens. Beckham has previously said that the series would tell his full story and would be inspired by The Last Dance, the beloved documentary that explored Michael Jordan's life.
The series, which remains untitled, has yet to announce a premiere date, but fans of Beckham will no doubt be eager to gain insight into the life of the legendary athlete. The upcoming series will showcase exclusive and previously unseen footage from the archives, alongside interviews with Beckham, his loved ones, and other significant individuals who have played a crucial part in his journey.
What is OCD?
According to Healthline, OCD is a mental health condition that can affect anyone at any age, and sufferers typically develop obsessive thoughts and compulsions which have significant impacts on their daily life. This can manifest in many ways, including obsessive cleaning to a particular standard, body dysmorphia, compulsive skin picking, and hoarding, the mental health charity Mind says.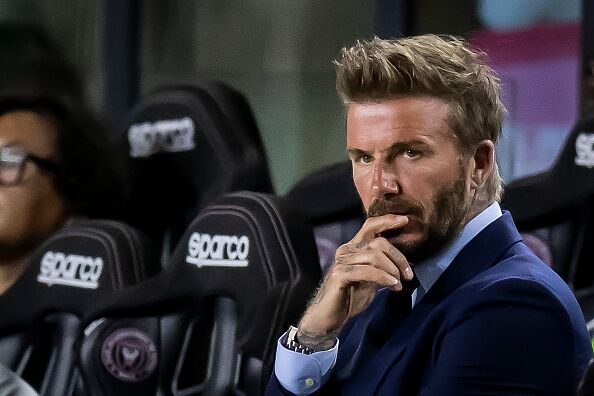 People with OCD may feel that they are unable to control their thoughts or actions and may experience significant distress, anxiety, and impairment in their daily life. Fortunately, there are effective treatments available, including medication, therapy, or a combination of both.
Read more:
⋙ Victoria Beckham: This is who she was engaged to before David
⋙ Victoria Beckham says David is 'heartbroken' over request from daughter Harper
⋙ Victoria Beckham is fitter than ever at 49, what's her secret?
⋙ Brooklyn Beckham: Fans notice embarrassing detail in his latest video, did you see it?