The couple have been happily married since 2010 and have four young children together, but Robbie Williams reveals that he and wife Ayda Field no longer do this after their marriage.
Robbie Williams and his wife, American actor Ayda Field first met in 2006, at which point the musician was regarded as one of the most desirable bachelors in the music business.
Despite Robbie's several attempts to halt their romance, he finally realized Ayda is the right person and married her in 2010. The pair share four children together, Theodora Rose, 10, Charlton Valentine, eight, Colette Josephine, four, and Beau Benedict, three.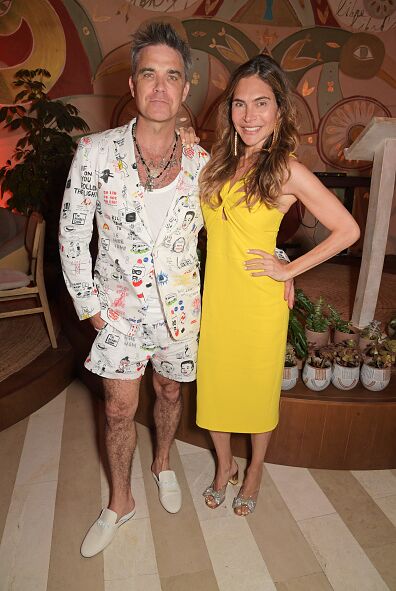 As one of the most beloved couples in the entertainment industry, Robbie and his wife have always been open about their relationship. The couple recently opened up about their intimate love life, which has surprised many fans.
Shock admissions about love life
Ayda and Robbie have been very open about their relationship and have insisted that they are 'on the same page' when it comes to intimacy. They have revealed that they do not have as much sex as they did before getting married.
Speaking to the Sun, Ayda stated that intimacy is 'the important, meaningful side of love,' and she feels 'awful' for friends of hers who 'feel obliged to have sex with their husbands.'
Ayda insisted that they are always cuddling and kissing, holding hands, and touching each other when they are just watching TV on the sofa or a movie. She believes that 'people confuse sex for intimacy', and they have intimacy in their relationship.
Robbie also stated that they don't have different expectations or requirements from each other, and that is why their relationship works. Opening up on their sex life, Robbie bluntly explained:
'Everyone knows there is no sex after marriage. That's just the way it is. I was on testosterone for a while but, because I'm an addict, that had to stop.'
The chart-topper, however, also looked on more positive side effects of taking testosterone with fondness:
'The sex we had when I was on testosterone was incredible; it was all the time. We were insatiable. It goes to show how into each other we really are, though, because when I was on it, we couldn't take our hands off each other.'
Robbie admitted that sometimes they try to initiate sex, but he is sitting there 'eating a tangerine' and 'just sort of shrugs'. The couple seems happy with their current situation, and they are not looking to change it anytime soon.
Ayda and Robbie have always been known to be very open about their relationship, and they have even joked about having threesomes in the past. Ayda once joked that they have threesomes pretty much every night, but the third person in their bed is actually Robbie's laptop. The actress said:
'My husband actually sleeps with the computer. He cradles it like a security blanket. It's the threesome we're having. It's me, Rob, and our leather MacBook.'
Robbie Williams' struggle with addiction
According to OK!, Robbie has had a long and well-known struggle with addiction. The star has spoken in the past about his addiction to both food and drugs, but has now finally learned to accept his true self.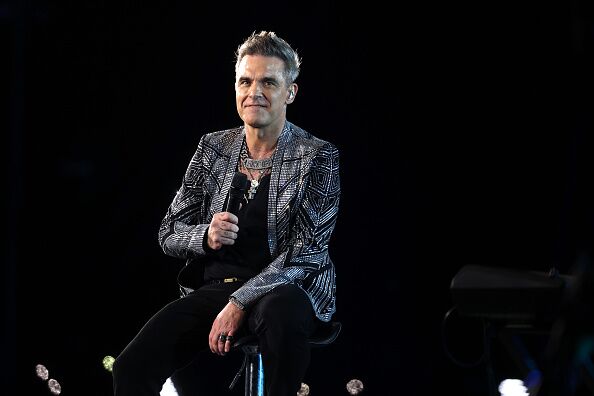 In a joint interview with his wife Ayda, the singer revealed that he gained vast amounts of weight when he used to get high and go food shopping. Speaking on his At Home with Williamses podcast, the star candidly shared:
'I went to the supermarket on my first shop. Once. Stoned. Don't go to a supermarket stoned. You make bad choices. I opened the fridge and there was this whole Mr Kipling cake. And I can remember this moment going, 'Hang on, I don't live with my mum. I can eat all that cake'.'
The star continued that his meteoric rise to fame saw him deteriorate in physique: 'That was January. By February I was morbidly obese. I looked like a farm animal as it was quoted in the press in 1996, 'Mr Kipling is a b*****d'.'
According to the Express, at the height of his addiction, Robbie was he was just '24 hours away from death' after using speed, acid, heroin, cocaine and 'heart-stopping' amounts of prescription drugs.
The singer, who has now been sober for 20 years, reflected on his battle with drugs and food: 'I have lost weight but it is a constant fight. Inside me there's a giant person...'
Read more:
⋙ Robbie Williams: What is the singer's property portfolio?
⋙ This is what Robbie Williams said about modern music
⋙ Robbie Williams overthrows Elvis Presley to have most solo number one albums
⋙ Robbie Williams opens up about his struggles with this hair condition