King Charles and Princess Diana had a different opinion regarding their sons' names as the Monarch were not interested in William and Harry's names.
The Royal Family is known for having multiple names, both first and last, and it seems that even their given names are not immune to change. For instance, William's full name is William Arthur Philip Louis, and his younger brother is known as Prince Henry Charles Albert David.
Although they are widely recognized British figures worldwide, recent revelations suggest that if King Charles had his way, Prince William and Prince Harry would have had different names.
King Charles wanted this fictional name for William
According to royal experts and historians, when Prince William was born in June 1982, it took his parents, Prince Charles and Princess Diana, a week to announce his name to the world.
The Mirror reports that the then Prince Charles had his heart set on naming his son Arthur, after the mythical monarch who pulled Excalibur from the lake. However, Diana suggested the 'more robust name' of William, as in William the Conqueror, victor of the famed Battle of Hastings in 1066.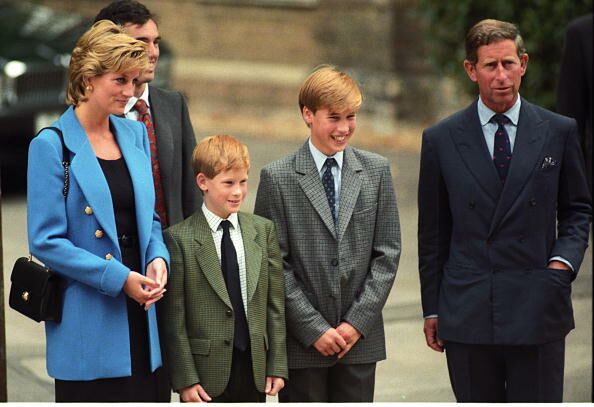 Diana's suggestion won out, but the name Arthur was not dismissed entirely. It is one of William's middle names, along with Philip, in honor of his late grandfather, and Louis, thought to be inspired by Lord Louis Mountbatten, reports Marie Claire.
Royal historian Robert Lacey wrote in his book Battle of Brothers:
'Diana, Princess of Wales, proposed a more robust name — William, as in 'William the Conqueror,' victor of the famed Battle of Hastings in 1066.'
Who is King Arthur?
There are several theories about who King Arthur really was, and whether he was a real person or just a myth. According to British Library, various scholars believe that Arthur was a mythical figure who was transformed into a 'historical king' in later records.
As per these myths, King Arthur is a legendary figure who is believed to have been a king in Britain during the 5th or 6th century. He became king after he pulled the sword Excalibur from a stone, which was said to be a sign of his divine right to rule. He is the central character in the Arthurian legends, which are a collection of stories and myths about his life, his reign, and his knights.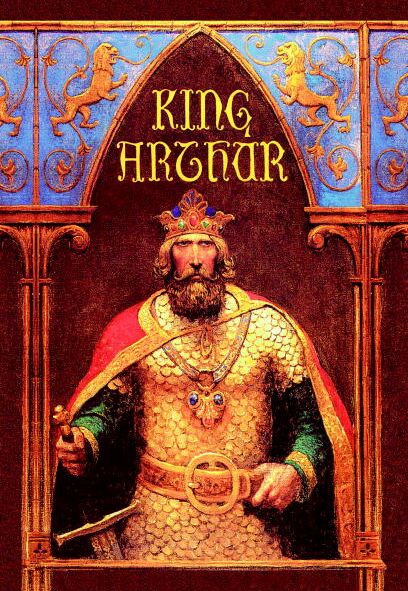 Others argue that there was a real man behind the legends. Some possible evidence for this includes the fact that the name gained a lot of popularity after the time period that King Arthur supposedly lived in. There is a record of a king of southwest Wales named Arthur in the late-sixth or early-seventh century.
Prince Harry could have got another name
The then Prince of Wales and Diana also disagreed on what to name their second son, Harry. Charles wanted to name him Albert, which was the real name of King George VI, but Diana wasn't a fan of the name.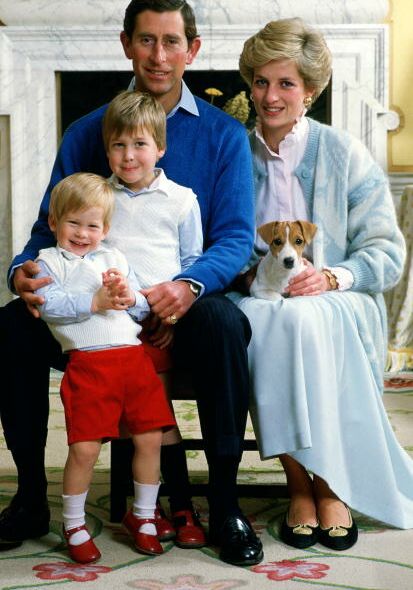 However, the couple eventually settled on Harry, which is actually a nickname for his given name, Prince Henry Charles Albert David. Albert did make the cut as a middle name, as did Charles (an obvious choice) and David, which was the name King Edward VIII was called by his family.
As we look back at what could have been, it's interesting to note that we will likely hear King Charles' full name, Charles Philip Arthur George, at his upcoming Coronation on May 6 at Westminster Abbey. The historic event has been the subject of much speculation, especially as it's still unclear whether or not Prince Harry and Meghan Markle will be attending.
Read more:
⋙ King Charles invites 'invisible' royal to balcony despite Harry and Meghan ban
⋙ King Charles' unexpected reply to Prince Harry's possible return to UK
⋙ Prince Harry and Meghan: Who was behind their Frogmore eviction?