The Money Saving Expert founder has been a regular fixture on Good Morning Britain and several other TV shows, but he has announced his official departure from the ITV program.
Martin Lewis had Good Morning Britain listeners in tears at the end of Wednesday's show when he announced his break from the show. Being one of the most beloved guests to appear on the ITV show, Martin's decision has left many fans emotional.
Martin Lewis was once the most-searched-for Brit
Martin Lewis CBE, the Money Saving Expert founder, established the UK's largest consumer aid website in 2003 and presently serves as its Executive Chair. In 2012, he launched his own, now-live, prime-time ITV program, The Martin Lewis Money Show, which has become a TV institution after 11 seasons. The BBC's The Martin Lewis Podcast debuted in 2022 and continues to rank in the top ten UK podcast charts on Apple.
Moreover, Martin is also a regular expert on many other shows and a familiar guest presenter of ITV's Good Morning Britain. He is an award-winning campaigning journalist & broadcaster, a newspaper columnist, charity founder, and author. And according to Google, Martin once held the position of the most searched-for British man in 2013!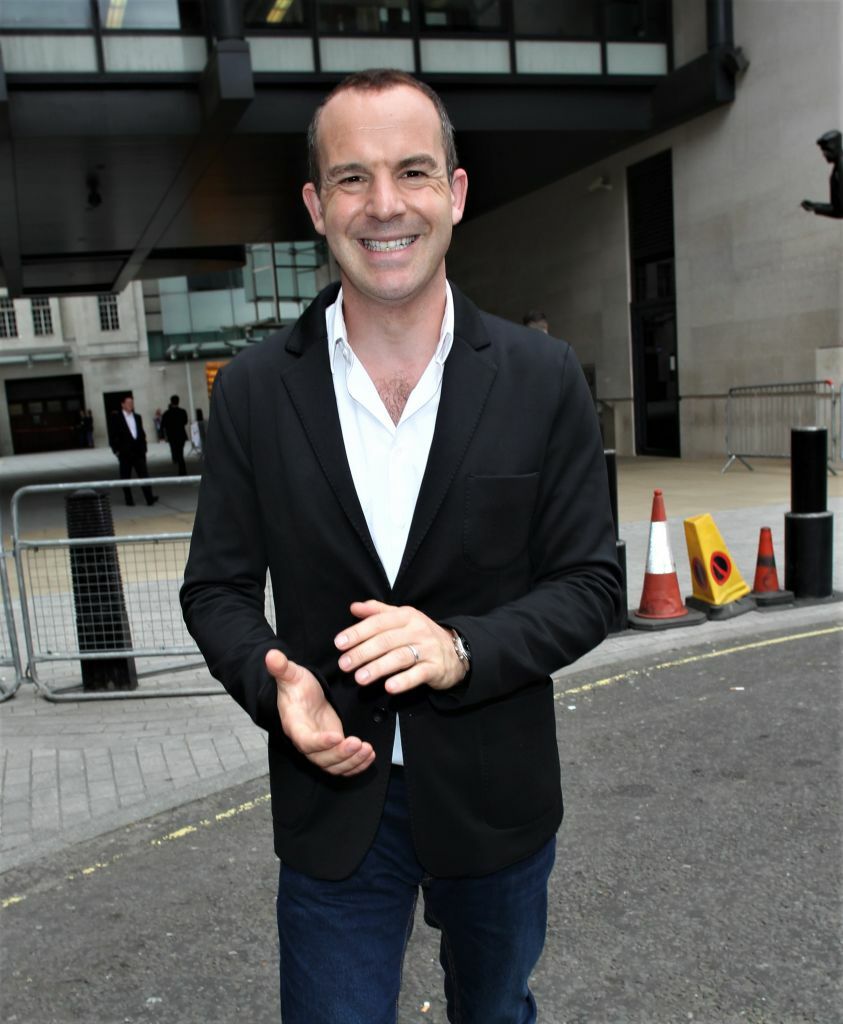 Why did Martin Lewis leave GMB?
According to Derby Telegraph, the Money Saving Expert has been a frequent feature on the ITV series, having handled key questions on electricity costs, moving bank accounts, and savings, during the increasing cost of living problem.
However, he stated on Wednesday that he would not be returning to GMB until March since he would be recording his own show following the holiday break. But he offered a touching goodbye message ahead of Christmas, which made viewers 'well up'.
'This is my last programme before Christmas', Lewis stated before the credits rolled. 'I won't be back until March because I've got my show coming on in the New Year.'
The star continued by wishing everybody a Merry Christmas:
'Can I just wish everybody a very Merry Christmas, a very Happy New Year, and, especially after a Million Minutes, to those of you who will be going through grief and loneliness this Christmas, may you have more smiles than you are expecting, may you have more joy than you're expecting.'
He concluded: 'And if not, I just hope you get through it and you get through it easily.'
Co-host Kate Garraway was affected by his words and thanked Martin for his assistance. She grabbed his arm and told him:
'And can I just say, thank you to you. You've really helped a lot of people this year as you always do and we wish you a Merry Christmas as well as I'm sure Lorraine does too.'
Fans left emotional after Martin's announcement
Martin later took to Twitter to confirm the news of his extended break from GMB.
He tweeted:
'That's it for me on this year, and prob last time presenting until March (as my shows back in Jan). I hope you found it useful or interesting'.
Fans flocked to social media to praise Martin, revealing they were moved to tears by his beautiful post. One wrote: 'I swear @MartinSLewis moves me to tears every time I see him.'
Another gushed: 'Such a lovely human being.'
Another wrote: 'That message bought tears to my eyes @MartinSLewis thank you, and a very Merry Christmas to you and your family.'
Lewis will comeback to television screens in the new year, co-hosting The Martin Lewis Money Show with Angellica Bell.
Read more:
⋙ Good Morning Britain star Kate Garraway returns to show after three-week leave
⋙ Vanessa Feltz in tears after leaving BBC radio shows after nearly 20 years
⋙ Matt Lucas dramatically exits Bake Off due to this reason
⋙ Laura Whitmore to join new dating show just weeks after Love Island exit