Prince Harry was present at his father's historic Coronation but made a swift exit to California just within hours of the ceremony.
Prince Harry's attendance at the Coronation of King Charles III has caused quite a stir, with the Duke of Sussex's placement on the third row of the ceremony leading to speculation about his relationship with his father and brother.
The Duke has had a contentious relationship with the royal family since he and his wife Meghan Markle decided to step back from their roles as senior royals in 2020. The couple's decision to move to the United States and speak out about their experiences within the royal family has caused significant tension, particularly with King Charles and Prince William.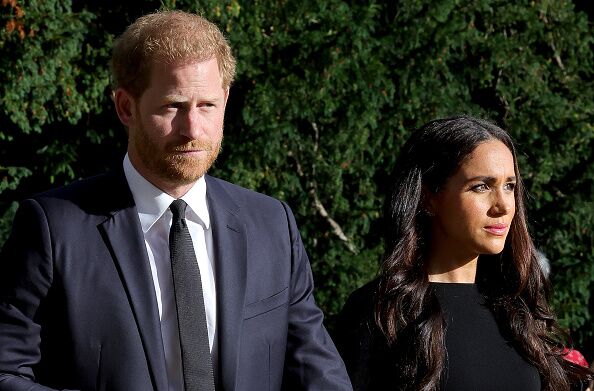 In July 2021, Harry released a memoir titled Spare, which was seen as a further affront to the family and caused concern about what he might reveal in the book. Against this backdrop, Harry's attendance at the Coronation was seen as a significant event.
Prince Harry's swift departure from Coronation
The Coronation of King Charles III took place on May 10, 2023, at Westminster Abbey in London. According to The Mirror, Prince Harry was seated between Princess Alexandra and Jack Brooksbank, the husband of Princess Eugenie, two rows behind his older brother, William, the Prince of Wales.
According to The Guardian, the Duke of Sussex wore what he was asked to wear, a dark morning suit and tie, his Afghanistan and Jubilee medals pinned to his suit jacket, and a Royal Victorian Order star and neck decoration. However, his appearance was fleeting, and he left within hours of the ceremony to reunite with his son Archie on his birthday.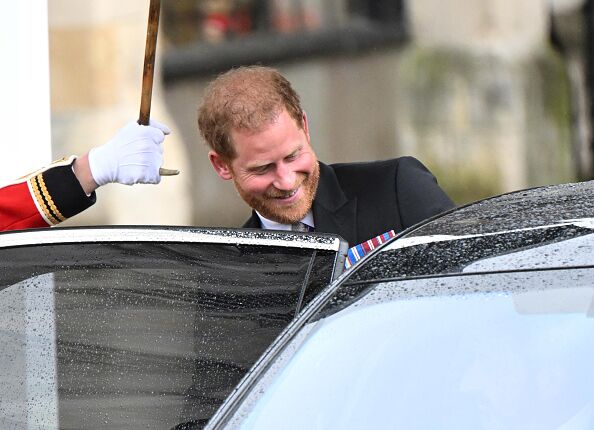 As a result of his exit, Harry did not appear on the balcony of Buckingham Palace for the finale of the day and had no formal role at the event. He flew back to Los Angeles, arriving at Los Angeles International Airport (LAX) at around 7.30 pm local time. The Duke and Duchess of Sussex's residence is located near Santa Barbara, and it takes at least two hours to reach their family home in Montecito, California, from the airport.
British Airways flight attendants confirmed that Harry had been on the flight but said they were not permitted to discuss the details of his trip.
King Charles 'regrets' over Harry's invitation
The implications of Harry's actions on the day have been the subject of much speculation. Russell Myers, a royal expert, has suggested that Harry's decision to leave immediately after the ceremony was 'very telling,' and that it raises questions about what could have been if his departure from the royal family had been less acrimonious.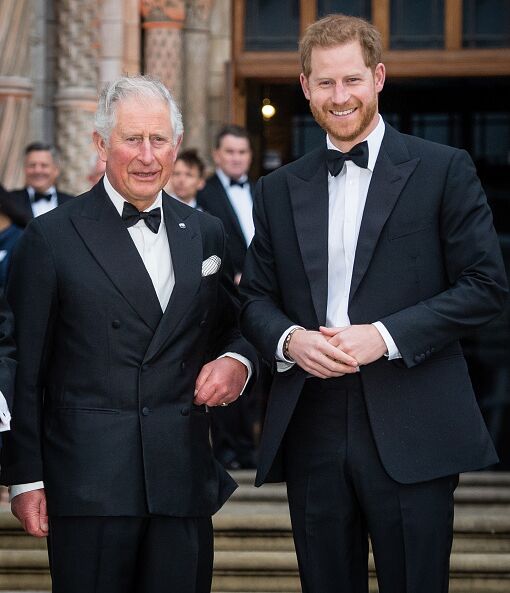 Discussing the Duke's fleeting appearance, Myers told Lorraine:
'I think we thought he would be in and out but that was about 24 hours. I mean, he had obviously the excuse of his son's birthday to fly back to but very, very telling.'
Myers also suggested that both Harry and Charles feel regret about how events played out on the day:
'I mean, what could have been if it wasn't so acrimonious his departure from the Royal Family? Could he have been not relegated to the third row? I honestly don't think he would be. He could have gone to the reception where I imagine we're gonna see some photos later in the official portrait of the Coronation, and this is a great shame. Regardless of how things have been dealt with, I think there No rare probably regrets on both sides.'
No reconciliation for royals
The Coronation of King Charles III was seen as an opportunity for the royal family to put their differences aside and come together to celebrate the ascension of a new monarch.
However, Harry's placement on the third row and his decision to leave immediately after the ceremony have raised questions about the ongoing tensions within the family. Some commentators have suggested that Harry's absence from the balcony appearance and the Coronation Concert are symbolic of his position within the family, and that his relationship with Charles and William remains strained.
The Duke of York, Prince Andrew, was also absent from the balcony of Buckingham Palace during the coronation. He has stepped away from public life after a controversial Newsnight interview in November 2019 and the furore over his friendship with paedophile financier Jeffrey Epstein.
Read more:
⋙ Prince William and Kate's mysterious late arrival at Coronation finally explained
⋙ Prince Harry to sit 'ten rows back' from royals at King Charles' coronation
⋙ Prince Harry to skip King Charles' coronation concert to because of Meghan Markle
⋙ Prince Harry decided he would attend King's Coronation in March but demanded this